A British scallop dredger detained by France is still being held at the port of Le Havre, the owner of the ship has said, after a British MP said the vessel had been released by French authorities.
Post-Brexit bickering over fish culminated last Wednesday in France detaining the dredger, the Cornelis GertJan, in French waters near Le Havre.
"As far as we are aware, the vessel remains held at the port of Le Havre at least until the hearing tomorrow," Andrew Brown, a director of Macduff Shellfish which owns the Cornelis GertJan, told Reuters.
Earlier, British Environment Secretary George Eustice said he understood the vessel had been freed by France.
Asked if the impounded vessel had been released, Mr Eustice told Sky News: "Yes. I understand that that vessel has now been released."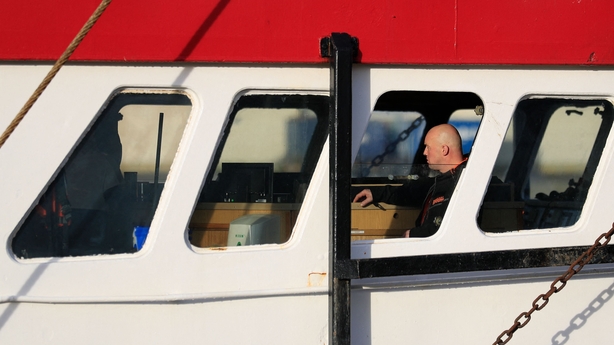 Ship tracking data shows the vessel in Le Havre.
French President Emmanuel Macron said on Monday he was postponing trade sanctions on Britain so that negotiators from both sides could work on new proposals to defuse their dispute over post-Brexit fishing rights.
Britain's chief Brexit minister David Frost will meet France's minister for European Affairs Clement Beaune in Paris on Thursday.
"It's a decision by the French to step back from the threats they made," Mr Eustice said. "We welcome that."
"We've always said we want to de-escalate this and always said we have an ever-open door to discuss any further evidence France or the EU might have on any additional vessels they'd like to have licensed.
"France has clearly taken a decision not to implement some of the decisions they threatened last Wednesday, we very much welcome that but I think there's going to be a very important meeting on Thursday between [David] Frost and his opposite number, not just on fisheries but a wider range of issues as well."
Meanwhile, Bruno Bonnell of the En Marche! party in France said British Prime Minister Boris Johnson has been "bluffing all along".
Asked on BBC Radio 4's Today programme if he thinks Mr Johnson is "bluffing", Mr Bonnell said: "Of course he is, as usual, he's been bluffing all along."
He said Mr Johnson has been "continuously pretending that Brexit will have no impact, no effect, on the UK lifestyle".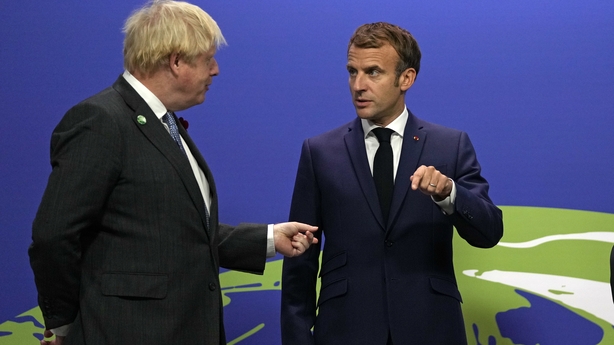 The fishing issue is one of a number, including the Northern Ireland Protocol, that has left relations between London and Paris at their lowest in decades.
At the centre of this row is the number of small French boats that are entitled to fish in waters that surround Jersey in the Channel Islands.
There are some 55 boats that have yet to receive licences and France says that since these boats had historically fished in UK waters then under the post-Brexit trade and cooperation agreement they should continue to fish there.
The UK has argued that the boats in question have not provided the right data to prove that they fished in Jersey waters in the past.
Additional reporting Tony Connelly, PA