As we hurtle towards 31 December the scramble for a deal is forcing both sides to get creative in the hope that they do not need to get desperate.
The EU and UK are attempting to conclude perhaps the most important treaty they will sign this century; creativity and law are not always the best of bedfellows and there may only be so much that can be done under the covers.
Both sides are still miles apart on the big issues: the level playing field, governance and fisheries.
Earlier this week, one official was asked if some bold chess moves could unlock the deal in the final throes.
"It takes a little bit more than just a couple of chess moves," the official said. "There are quite a few things that are still blocked. But there is still a chess game to be played. There is still time for that."
But on Thursday a senior official on Michel Barnier's team tested positive for Covid-19 and the face-to-face negotiations were suspended. One diplomat described it as a hiccup rather than a major setback, and it was hoped physical talks could quickly resume if there was no risk. But it was hardly a welcome event.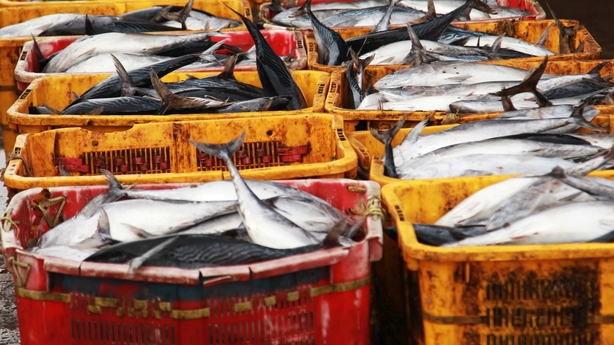 The following day Ilze Juhansone, the secretary-general of the European Commission, stood in for Michel Barnier to brief EU ambassadors on the state of play. 
She said that aside from the three stumbling blocks, 95% of the treaty was complete. Within that 95%, however, aviation, energy, road haulage and rules of origin still contained square brackets, meaning they were linked to getting agreement on the level playing field.
Nothing is agreed (within square brackets) until everything is agreed. 
Member states were not reassured. A number of capitals said the European Commission should publish emergency No Deal contingency planning next week. Others were wondering how on earth agreement could be reached given the deadline.
Time is not just a finite resource. It is a tempting lever for both sides: run down the clock in the hope that your opponent will back down and accept concessions.
The transition period ends at 11pm UK time on 31 December, meaning EU law ceases to apply from that moment. 
Michel Barnier had originally set an informal deadline of 31 October to give time for formal ratification procedures. That is now three weeks ago.
The text has to be legally scrubbed to ensure there are no hidden irregularities; it has to be translated into 23 official languages by so-called lawyer-linguists so that the treaty means the same thing in all languages.
Capitals also have to approve two "decisions": a Decision on Signature and a Decision on Conclusion. Taken together, they allow member states to register their own observations, principles, declarations and guidelines about how the treaty will work, what cannot be a precedent for future treaties and so on.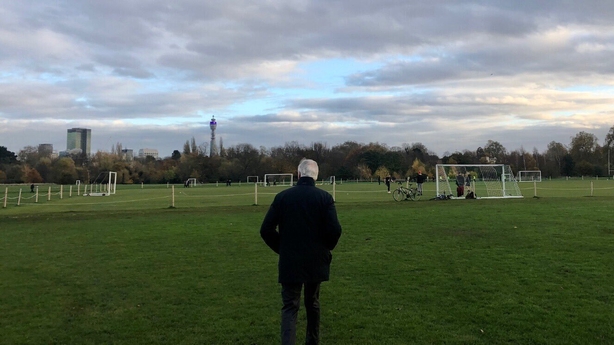 All this should be done before the European Parliament ratifies the treaty in plenary, and the final scheduled session begins on 14 December. Even before voting, as many as 11 European Parliament committees will want to scrutinise the treaty.
That is a lot of stuff to wade through so time really is short to get a deal. "Is it early next week? Is it late next week? Could it be the following week again?," asks one perplexed diplomat. "If it's the following week again, can we ratify it on time?"
Time is not just a finite resource. It is a tempting lever for both sides: run down the clock in the hope that your opponent will back down and accept concessions.
On 8 November, Michel Barnier complained to EU ambassadors that the UK was suddenly taking a blasé view of time, suspecting London saw an advantage in the EU's cumbersome ratification procedures.
There is a hard-headed calculation in Brussels that the EU will weather a No Deal storm better than the UK.
Now, according to a number of sources, the EU itself is looking for ways to remove time pressures and to put pressure back on the UK side.
"My impression is that Barnier and the [negotiating] Task Force are much more relaxed," says one official. "Their attitude is, look, this is hyper political. One thing the EU is always good at is coming up with a legal solution to a political problem. They'll find a way of sorting out the [European] Parliament and internal procedures."
The EU also appears to be determined not to be the ones who call a halt to negotiations.
"The timing is an issue for both sides," says another EU official. "But we are not going to be the ones to pull the plug. The pressure is more on the UK. At the end of the day we still have the single market, we still have the Withdrawal Agreement."
Valdis Dombrovskis, the EU trade commissioner, appeared to reflect this new approach on Wednesday: "We actually have seen many deadlines to come and go," he told reporters. "But there is one deadline which we will not be able to move, which is January 1st next year when the transition period ends."
There is a hard-headed calculation in Brussels that the EU will weather a no deal storm better than the UK.
"If there's no deal it's particularly bad for Ireland, the Netherlands, Denmark, bits of France," says one official. "But for the EU as a whole they can absorb it and then throw money at the sectors that need it. The UK will have to come back to the table, whether that's in three months, six months or a year."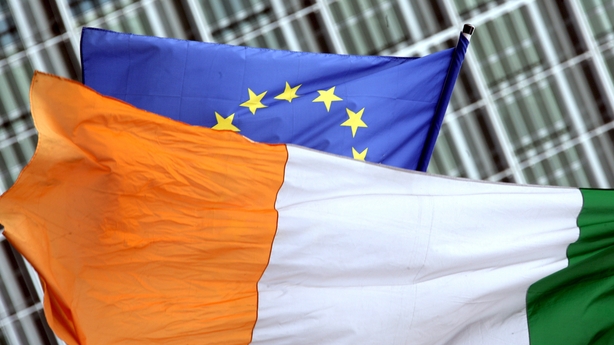 But how might the EU get around the ratification obligations?
Ideas have been road-tested at senior level. One suggestion was floated that the treaty might come into force in only one language, with the rest of the translations done later. That idea was nixed when it was realised that the treaty enters into force on the territory of each member state, and in any case, national capitals will want to scrutinise it without a large dictionary by their side.
Another was whether or not there might still be enough "juice" left in Article 50, the legal base under which the Withdrawal Agreement was negotiated, in order to allow an extension to the transition period.
That was dismissed as a non-starter.
One option is to go for Provisional Application. How would this work? 
Under Article 218(5) of the Lisbon Treaty, if Michel Barnier were to recommend such a course of action to EU leaders, they could "adopt a decision authorising the signing of the agreement and, if necessary, its provisional application before entry into force".
In other words, the EU and UK sign off on a deal between now and the end of December and both would agree that it be provisionally applied from 1 January. All of the other work - the translations, legal scrubbing, European Parliament plenary and committee votes - could happen some time in the new year.
At that point the treaty would be formally concluded and would enter into force. Under Article 218(10) MEPs would have to be kept fully informed at all times and they would need to give their consent to provisional application.
On Wednesday this week, Michel Barnier briefed EU commissioners that the European Parliament could hold their last plenary meeting not on 16 December but 28 December. Even if the parliament wasn't in a position to ratify then, it could still give its last minute consent to provisional application.
There appeared little appetite that the merits of the treaty be dragged through thirty plus parliaments, not least because all sides will have been exhausted by Brexit after four and a half years.
The idea was only whispered about in recent weeks, but it appears to have gained ground. On Friday morning the European Council secretariat gave EU ambassadors a detailed briefing on provisional application.
One dilemma with this approach is that it opens up the Pandora's box of what legal base the treaty should have.
The European Commission recommended to member states in the spring, before the negotiations got under way, that the treaty be concluded under Article 217 of the Lisbon Treaty.
Article 217 essentially meant the treaty would be ratified before the end of the year, and that it would be one overarching agreement, technically an "association" or "partnership" agreement.
It would also be regarded as an "EU only" agreement, meaning that it covers competences that are exclusive to the EU, such as trade and agriculture. If the treaty covered areas touching both national and EU competence, such as transport, aviation, energy, services and so on, then it would normally be regarded as a "mixed" treaty, one which might require a different legal base. 
In that scenario, it would have to be ratified by national, and sometimes regional, parliaments, as well as by the European Parliament. This is a process that could take two years.
However, the legal base was not definitively confirmed in the spring.
"The commission made a proposal on the basis of Article 217," explains one diplomat. "Some member states said, maybe we should already confirm that, others said no. So, that was parked."
Indeed, there appeared little appetite that the merits of the treaty be dragged through thirty plus parliaments, not least because all sides will have been exhausted by Brexit after four-and-a-half years.
In 2016, the small regional parliament of Wallonia, one of five such chambers in Belgium, rejected the "mixed" EU-Canada free trade agreement (CETA), thus holding up ratification of the treaty for several days.
However, provisional application might change the debate on what kind of legal base is used.
"If we go down the road of a provisional application," says one senior diplomat, "some member states will say, why not just make it a mixed agreement?"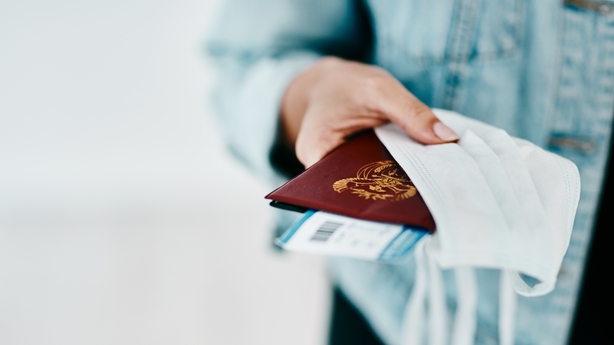 During the discussions in the spring about the legal base, aviation came up as a topic which could, by rights, make it a mixed agreement.
"Aviation is not an exclusive competence of the EU and it's an issue of great interest to quite a few member states," says one diplomat. "That's one which could tip it into a mixed agreement."
During the briefing of EU ambassadors on Friday morning, a number of member states again raised the question of whether the treaty should be "EU only" or "mixed".
According to one source, some member states recommended that a serious discussion needed to be had about this. 
However, if member states began to agree that the treaty was mixed, how would that affect provisional application?
In one scenario, the EU and UK could simply provisionally apply the "EU only" parts of the treaty.
But that would place a question mark over aviation. The content of an EU-UK agreement on aviation would have been agreed in the negotiations, but if the legal base is no longer Article 217, and is a different legal base due to its "mixed" nature, then the aviation part of the deal would not yet be formally ratified.
"Yes, you could have a separate aviation agreement," says one diplomat. "But then again, if we did that, what would the ramifications be for January 1? How are you going to make sure you can still fly at that point, even though you have an agreement on content?"
Officials say the fix would be to regard the EU-UK treaty as sui generis. Yes, the lawyers would argue that its contents are "mixed". However, they would decide to regard it as EU only, and proceed to adopt it under Article 217.
"Member states could simply say, there's no reason to treat aviation separately," says one diplomat. "You could say, we're fine with including that under Article 217, even if you feel that this is not an exclusive EU competence."
In the Decision on Conclusion, one of those procedures that must be gone through, member states could simply issue a series of legal declarations to the effect that the unique circumstances and lack of time justify the treaty being regarded as "EU only" and that under no circumstances would this be a precedent for future EU free trade deals.
There are two problems with this. 
Firstly, such an approach would require all 27 member states to forgo certain national competences - such as aviation - and cede them to the European Commission for the purposes of all future interaction with the UK. It is not clear that all member states will, on reflection, agree with that.
Secondly, there is the question of parliamentary democracy.
Back in the days of the EU-Canada agreement (CETA) and the still-parked EU-US agreement (TTIP), the zeitgeist was one of grassroots opposition to large free trade deals, amid allegations that big corporations could sue governments if they didn't get their way.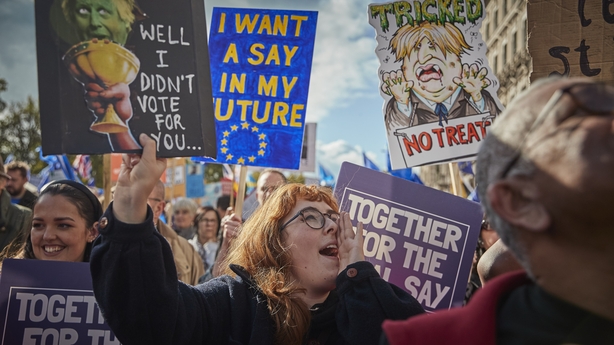 Apart from the People's Vote demonstrations in the UK in 2018 and 2019 to hold a second referendum, there have been no street protests anywhere about the content and nature of the future relationship between the EU and UK.
Would people take to the streets to demand their parliaments scrutinise an EU-UK free trade agreement? 
It is not an anodyne question. This will be a large trade deal with the EU's closest neighbour, following a traumatic divorce. It touches on highly sensitive areas, such as fisheries.
All this, of course, is contingent upon a deal being done.
There is a strong belief that if both sides can overcome those fundamental differences on the level playing field, fisheries will be resolved as a last minute, trade-off, with the issue being kicked up to the highest level.
On the substantive differences, both sides are said to be inching closer to an understanding on state aid.
However, the question of how both sides deal with other level playing field issues has become very difficult.
London is resisting an EU demand that Brussels can take swift retaliatory action if it believes the UK is diverging from an agreed set of environmental, climate change, labour protection standards that evolve over time.
The UK also wants fisheries to be outside the general dispute settlement mechanism (governance), something the EU is resisting.
So, the level playing field remains the fundamental difference.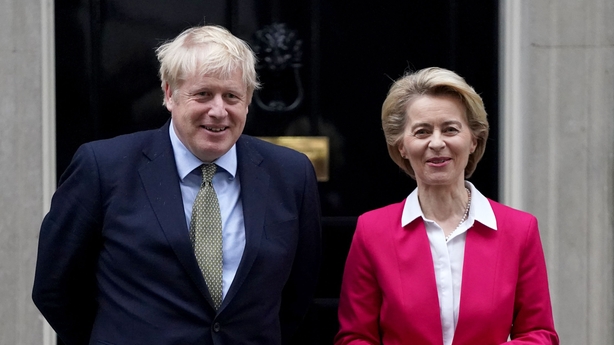 "This final stretch is, in a nutshell, what this entire year has been about," said one EU source close to the negotiations.
"The level playing field, fish and governance: the rules of the game, how do we handle this relationship, how ready are we to commit to make it work, versus the no strings attached approach."
There is a strong belief that if both sides can overcome those fundamental differences on the level playing field, fisheries will be resolved as a last minute, trade-off, with the issue being kicked up to the highest level, meaning Boris Johnson, Ursula von der Leyen, Angela Merkel, Emmanuel Macron getting down to the hard-bargaining.
One intriguing suggestion, which has been discreetly floated on the EU side, is that if and when the UK gains a larger slice of fish quota, and access by EU fleets is reduced, then the deal would be revisited via a review clause in five to ten years.
EU ambassadors were briefed on Friday that such a review would not only be about fisheries, but also about the entire free trade agreement. That is because it would maintain the linkage and leverage that the EU wants to have on the fisheries issue.
However, it remains an idea. "There is nothing in writing on this," says one diplomat. "If it has been mentioned at all it's been mentioned in corridors and outside rooms as they gallop towards the deadline and there's still no agreement."
This, then, is the state of play. The issues are well known. Both sides are now in the eyeballing endzone.