An estimated 120 Irish citizens are to leave Peru and get home to their families. Ciaran Mullooly charts the progress of one young Co Westmeath man and his wife, setting out on a 10,000km journey home from Lima during the Covid-19 crisis.
It was a long and lonely day for newylweds Neil and Kath Cooney as they prepared to board their bus from Arequipa for Lima. That bus left Arequipa at 3.30am this morning on a 14-hour journey to a military airport in Lima.
Later today, they will fly out on a specially chartered flight to London before returning to Dublin and starting a period of self isolation here tomorrow.
"We went out to the shop for a quick supply run before we started the journey," Neil says.
"We've been advised that food may be in short supply on the bus and airplane, which is understandable.
"The main Plaza de Armas de Arequipa is usually a tourist hotspot but it was deserted, apart from members of the local military. If you sit down or linger, police will quickly advise you to return home," adds Neil, who is a native of Coralstown near Kinnegad in Co Westmeath.
He and his Australian-born wife Kath, who married in Doolin last year, were on honeymoon in South America when they got caught up in Peru's Covid-19 lockdown.
Barring any last minute hitches, the couple will be among the approx 120 Irish citizens flying back to Ireland later today via London.
"We have our own plan to bring Neil and Kath safely back to start their own two week isolation in Coralstown," says Neil's dad Nicholas Cooney.
A specially kitted-out van will take the couple on the 70km drive from Dublin airport before they move into separate living conditions at the family home.
Neil recalls when their honeymoon woes began.
"On Sunday 15 March at 8pm, the Peru government announced a 15 day quarantine and borders were to close from midnight 16 March.
"We spent most of that night attempting to buy flights out of Arequipa and Peru and the next day spent 13 hours at the airport only to have our flight cancelled by poor weather.
"We knew we needed somewhere nice to stay, with outdoor space and our kitchen and thankfully booked a hotel with just that (we are the only guests here). Other tourists have not been so lucky!"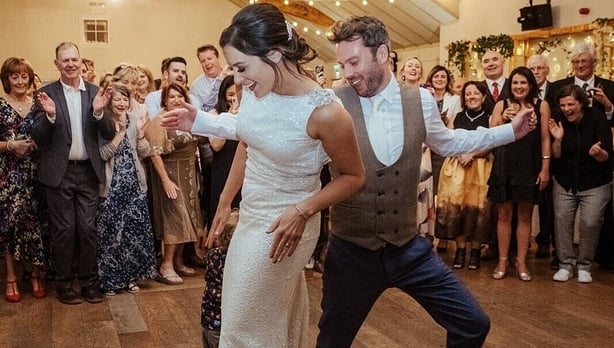 What started out as a very comfortable 'hideaway' in Peru soon turned to a potential 'prison' setting for the couple.
"We've been in quarantine since March 15 with limited access to the town outside, only for groceries and medicine, with police and military on the streets," says Neil.
The couple sought advice from both the Australian and Irish embassies - Neil has dual citizenship and Kath is Australian.
"The advice and assistance from the Australian Government has been very poor. We purchased commercial flights to depart 1 April but these flights are not a viable option now that Peru has extended its lockdown to 12 April," explains Neil.
'Definitely looking forward to getting home' | It's a long road home from Lima for newlyweds Neil and Kath Cooney https://t.co/PWgQMvljVH #covid19 #coronavirus pic.twitter.com/IvZi7FRKdX

— RTÉ News (@rtenews) March 28, 2020
The Department of Foreign Affairs in Dublin has been more helpful.
"The Irish Government have been excellent - they have provided detailed and constructive advice and have even called us to explain things," says Neil.
Neil's father Nicholas also praised the authorities in Ireland, when saying: "Our Government people have really been fantastic. We would like to thank everybody in the department of foreign affairs here for all their help. We are now looking forward so much to getting them all home at last."
While Neil agrees with the actions taken by the Peruvian Government, he wishes more time had been allowed for tourists to depart the country.
"We really love Peru and are only sad not to see more of this country. Our hotel is run by a lovely family, we have been looked after very well."