Annette Akerlind is a Kildare woman on a mission. Ten days ago, she was a childcare provider in Newbridge, Co Kildare with four creche facilities employing 70 staff.
Then the Covid-19 crisis forced the closure of all schools and creches across Ireland.
In the interest of stopping the virus from spreading, she was more than co-operative and agreed to shut down - putting her staff on temporary lay-off .
"I very much understand why the measures were taken," Ms Akerlind said. "Everybody is concerned about this situation and the public needed to be re-assured that all safety measures necessary would be introduced."
In the last ten days, however, some things have changed - and very dramatically in some communities.
Now Ms Akerlind sees a very different picture emerging as people on the frontline of the emergency services in the community search urgently for childcare - in a desperate bid to ensure they can continue to do their job in hospitals and elsewhere ahead of the dreaded "surge" in new Covid-19 cases.
"Today we have unprecedented desperation from frontline staff to access childcare," she said, "and the only solutions open to them are very limited."
On the ground in Co Kildare, Annette speaks to parents on a daily basis who are in search of cover and she sums up their dilemma into two stark categories:
1. Stay out of work and leave an already stretched health care system with more staff down because they don't have childcare.
2. Ask friends, family and neighbours to pool families together for childcare and while it's great as a nation Irish people are willing to help each other, we are in fact putting numerous children together with no policies or procedures or adequate insurance .
It's all far from satisfactory but for Ms Akerlind, there is a third option that she believes represents a much more commonsense approach to this pressing problem.
Speaking to RTÉ News this weekend, she suggested there was a viable and safe way of ensuring that people on the front line are available for work seven days a week while their children are being safely looked after in their own communities.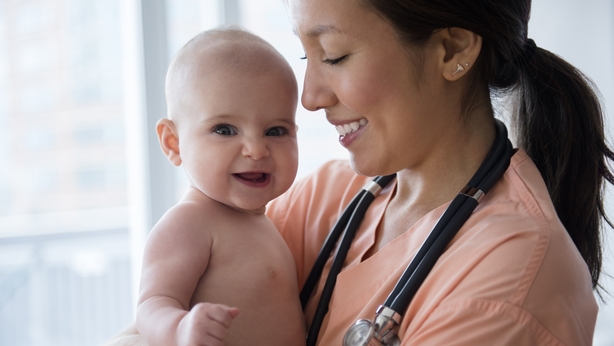 "With employees gone from the creche, the government will be paying in the region of €15,000 per week to my qualified staff," she said. "Calculate the cost of that throughout the country?
"Why not use these empty childcare facilities, who already have their infection disease control policies active? These buildings are regulated, insured, stocked up and ready to go - so let's use them for the children of frontline staff.
"These are children whose parents HAVE to go to work in order to keep our country going.
"We can reduce the numbers allowed in each room to six children and do the job we are qualified in."
Whatever about the pros and cons of Ms Akerlind's proposal, there are firm indicators this week that Health Minister Simon Harris and the Government are going to have to deal with the childcare requirements of frontline staff as a matter of some urgency, as these healthcare workers prepare for the "surge" of new Covid-19 cases.
"We have told the Government this is crucial," one healthcare professional told me this weekend, "in many homes around the country we have not only one of the parents tied up in hospital duty - we have BOTH!"
It's understood that the Irish Congress of Trade Unions and individual unions representing workers at the coal face of Covid-19 have made it abundantly clear to the Minister that, unless viable plans are brought forward for the care of workers' children, capacity will be cut back dramatically.
"We simply do not have the cover at home," one nurse told me, "we relied on the grannies and grandads of Ireland for years to let us step up to the plate at times of emergency - through the winter storms, the snow and the ice - but this time granny and grandad are simply too vulnerable and if we haven't got the cover - we will just have to stay at home."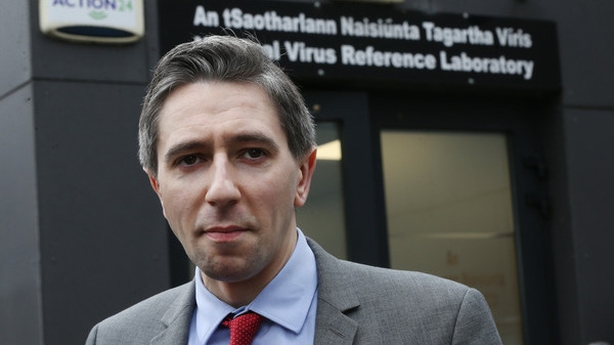 So what are the real options facing the Government? How can Minister Harris realistically provide safe cover for children as frontline parents head back to the hospitals or GP clinics or ambulances?
Annette Akerlind's proposal has some merit in it, but others believe there may also be solutions within the confines of existing public sector staffing arrangements.
"All our teachers and special needs assistants are at home at the moment," one government department employee said to me, "not all will be able to work because they have their own kids to look after but there are dozens of staff members who have their families grown up or do not have children themselves and could come back in to schools and creches on a rolling basis to meet the demand.
"This would cost the Government nothing - and at a time when the economy is on its knees it might be a more viable option?"
Last Friday, Health Minister Simon Harris gave a firm indication that the Government will come forward with a solution.
In the UK, an arrangement has already been put in place for frontline staff to get them back to work while their children are cared for. Expect to see the Irish solution unveiled before Wednesday.