Just Transition Commissioner Kieran Mulvey has appealed to Bord na Móna workers to wait until the first impact of sustained efforts to create alternative employment become clear this summer, before they make a decision with their families to leave the midlands area.

Workers at the company are facing redundancy as the company moves away from peat harvesting.
Speaking in Tullamore after a meeting with local authorities and enterprise staff from six counties, Mr Mulvey said that it would take a period of time for people to realise the options that were open to them in areas such as training, tourism, and alternative enterprise.
But, he said, a new training programme to provide former Bord na Móna workers with the skills necessary for retrofitting homes was one of the first initiatives up and running in Co Wexford where it has already been oversubscribed.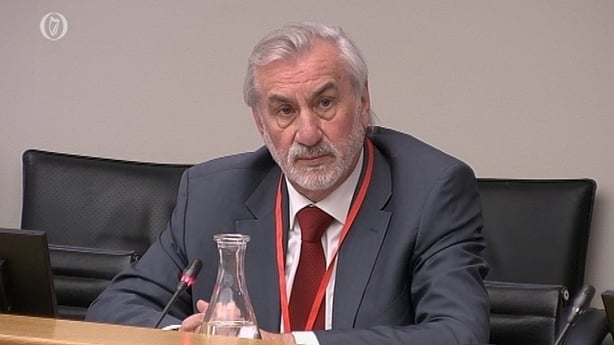 The Just Transition fund is made up of over €100 million which is expected to be invested in the re-training of Bord na Móna workers, and new initiatives to rehabilitate the bogs of the midlands in an eco friendly manner.
It is understood Mr Mulvey has asked officials from all six local authorities in the midlands to prepare "shovel ready projects" for consideration in the coming weeks.
Asked if he would respond to a call by the Bord na Móna group of unions to take measures that would underpin the company's pensions schemes for 2,500 workers, he said he did not have a brief to get involved in industrial relations.
But, he said, he had vast experience in dealing with pension matters through his previous work in the labour court, and he would not walk away from an invitation to give assistance or advice.