The parents of Nóra Quoirin have said they believe there was a "criminal element" in the disappearance and death of their daughter.
Speaking publicly for the first time since the tragedy, Meabh and Sebastien Quoirin said they were determined to get "truth and justice".
In an exclusive interview with RTÉ News, Meabh said that many serious questions remain around the circumstances of Nóra's death.
She said that it would have been "impossible physically, mentally to imagine that she could have got any distance at all".
She said: "For us something very complex happened. We have insisted from the beginning that we believe there was a criminal element to what happened.
"And crucially we're struggling because it was difficult to get resources in place fast enough to investigate a criminal angle."
Meabh added: "While a post mortem when it comes through may give us answers, and has already given us some basic answers around what caused Nóra's death, it doesn't explain any of how she could possibly have got to where she was found."
Meanwhile, the family believe it is "going to be difficult to get the whole truth but it's important to try".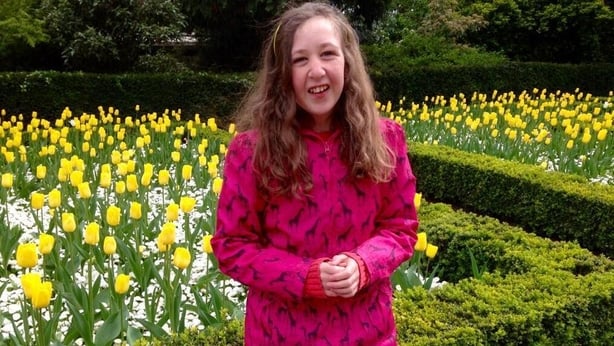 Just four months ago, the Quoirin family holiday turned into every parent's worst nightmare when Nóra vanished without trace on 3 August in the Dusun rainforest resort.
A massive operation to find her was launched, which saw hundreds of search and rescue workers deployed to comb the forest for clues.
Members of the local community were also drafted in for their specialist search skills, while modern technology, including drones, scanned the earth below.
However, the Quoirins believe Malaysian authorities did not understand the fact Nora had special needs, which was "hugely frustrating and incredibly stressful".
Her family maintained that for Nóra to wander off would be out of character. But Malaysian police went on to treat it as a missing persons case, as they found no evidence of foul play.
For nine days, there was no sign of Nóra and her disappearance was a mystery.
The Quoirins were then plunged into unimaginable grief when Nóra's body was found on day ten, near where the family had been staying.
A post mortem examination in Malaysia found that Nóra died of intestinal bleeding, probably caused by hunger and stress.
However, Meabh and Sebastien said they were still waiting on the full post mortem results from Malaysia.
Her body was brought back to London where another post mortem examination was carried out. The Quoirins are awaiting the results of that investigation too.
During the interview, the Quoirins paid tribute to all those who offered the family support during the most difficult time of their lives.
---
Watch the full interview on the RTÉ Player
---
Meabh said: "We were incredibly touched by the support that we got.
"And in many ways, while you're completely cut off from the world in Malaysia, in that bubble of, frankly hell, we could feel the love and the thoughts and the prayers of the world.
"They were very much carrying us. You know, we can't thank people enough, there are no words for that."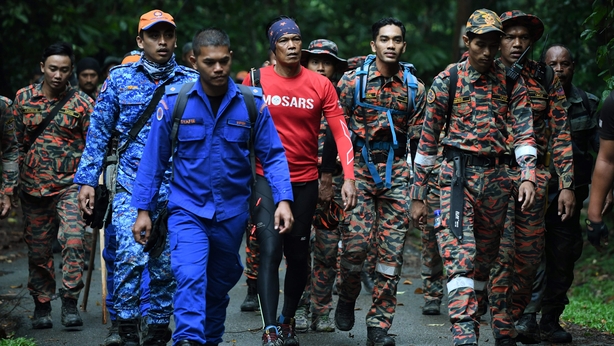 A harrowing moment in the search operation was when Meabh recorded a message to be broadcast over a loudspeaker into the heart of the jungle in the hope that Nóra would hear it.
Meabh described how she found the strength to do that in such difficult circumstances.
"You will do anything for your child. I could think of only one thing and that was to do whatever it took to find Nóra.
"Because of her needs, we were aware that a stranger calling her in the jungle, that she wouldn't respond to that," she said.
"They suggested that they would record my voice. You put yourself in this space.
"You feel your child with you all the time and you talk to her like you would every day and I called her by all the names that she had at home."
"I think we will be living with the horror of what happened in Malaysia for the rest of our lives"
Meabh said she told Nóra she always thought she looked like a bean when she was pregnant and that Nóra loved that story and being called 'Nóra bean' at home.
"I called her by her name and hoped that she could hear me and that her dad I were thinking of her every minute," Meabh added.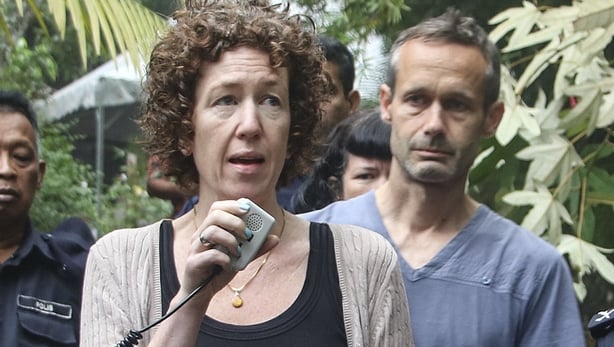 Nóra Quoirin was born with a very rare genetic condition, which meant she had a smaller brain leading to cognitive difficulties and developmental delays. It meant she struggled with her balance and co-ordination.
Meabh explained: "Her doctors used to describe it in terms of her motor skills, it would be like if you wearing heavy rubber gloves all the time."
The Quoirins described their daughter as funny and quirky, and someone they were so proud of.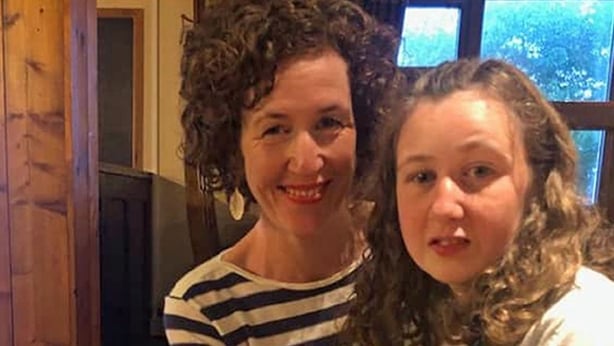 Sebastien said: "Despite her physical impairment, we never thought she would be able to ride a bike. One day she came out of school and said she passed her level one certification for bike riding and that was a huge achievement."
Meabh said that when they arrived in Malaysia she told her that she passed her level two certificate. But just a couple of hours later that things would change forever.
French, Irish and British authorities travelled thousands of miles to offer assistance to the Quoirins.
Now the Quoirins have asked for an inquest to be carried out by the Malaysian authorities.
Sebastien said: "We are determined to have this inquest. We're hopeful that the French, the Irish and British governments will support us. I think it's a basic human right and democratic duty to find some truth and justice to what happened."
Sebastien said the family could get "some degree of closure" if they understand what happened.
Meabh said: "I think we will be living with the horror of what happened in Malaysia for the rest of our lives.
"I think we will seek justice in so far as we can. We have to find peace in our own hearts.
"We will carry Nóra with us forever. She's with us here every day. I talk to her every day. She holds my hand. We hear her, we see her in all that we do at home."