A war of words has broken out over controversial new plans to end services at a resort in the west where hundreds of people with disabilities have been holidaying for up to 20 years.
The Irish Wheelchair Association has been asked to reverse a decision to close down one of its national respite residential centres for people with disabilities, which is based in Donamon, Co Roscommon.
Some users of the resort already claim the decision will leave them with little option but to head into specialist services in hospitals on the next occasion on which they are seeking a break.
The IWA decision is apparently based on a lack of funding to upgrade the 'Cuisle' centre in Roscommon, but has now led to a decision to take a different approach towards the provision of facilities for respite and holiday breaks.
The implications for its work force in Roscommon are devastating in the run-up to Christmas.
Forty-two members of staff at the Cuisle Centre have been given redundancy notices because the building needs a major electrical upgrade, but disability representative groups claim hundreds of people will face part-time and full-time institutional care if the facility closes.
Cuisle opened more than 20 years ago on the site of Donamon castle, and for people such as Miriam McNamee, it has been a life-changing event.
"I met my partner here in Cuisle," Miriam said. "I have been coming here for nine years now. I just love the staff and the care we get."
The Cuisle model of care was well established. The Irish Wheelchair Association has operated the holiday resort with 34 fully accessible bedrooms and 24-hour nursing care.
However, it said the building needs major upgrade work and it is moving to a new integrated model of hotel stays for its clients.
The Minister of State for Disability Issues has said he welcomes the move away from providing respite in "congregated, health service settings, to integrated holiday services".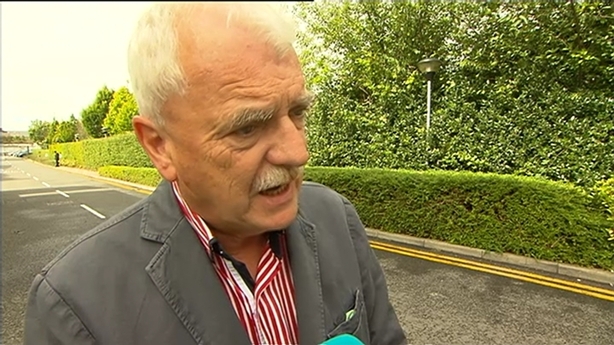 Finian McGrath says he is aware of the concerns which both service users and their families have about the ability of designated hotels to provide particular service requirements.
The Minister said he intended to meet management of both the HSE and the Irish Wheelchair Association over the coming days to seek "clarification of service users concerns".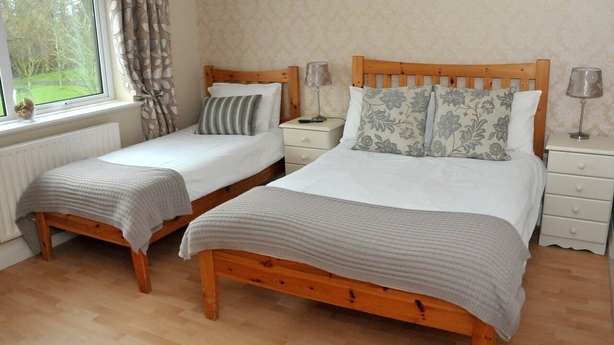 Tony Cunningham, the IWA's director of services, told RTÉ News things have changed dramatically since Cuisle was opened first in 2007.
The IWA said that in recent years, there had been positive changes in accessibility standards in Ireland that now present a greater range of choice and options for people with disabilities seeking a holiday or respite in a hotel.
It said the organisation was now moving away from congregated, health service settings, to integrated holiday services that provide people with greater options, alongside the supports they need to maintain independence.
People with a disability and locals in Roscommon have reacted angrily to the decision to close.
Using the help of a light writer and a head piece, Erica Boucher, who suffers from severe neuro disabilities, said she fears she will have to go into a specialist neurology services unit in a hospital in Dublin for future breaks.
"I have been coming here for 15 years," Erika said. "I love the staff and the care I get."
The move to a new nationwide use of hotels for respite and breaks will mean that the Cuisle buildings will not open in 2020.
The lease of the building will expire in 2026 and the IWA claims significant investment would be needed to make the building compatible with the future of the service.
Forty-four people will lose their jobs if the Cuisle centre closes. Noel Brennan of SIPTU is one of those who said the workforce had been completed surprised by the announcement.
"Coming up to Christmas this is absolutely devastating," he said.
The Irish Wheelchair Association claimed it was operating similar holiday breaks now in the southeast from hotel bases in Kilkenny, but Cllr Orla Leyden in Roscommon said the people using the centre do not feel commercial hotels will meet their requirements.
"We have widespread accessibility at this centre," she said. "This is a national centre with Bord Fáilte standards. The IWEA must reverse its decision."
The IWA said the decision to close was final, but there have been calls for intervention from the Minister for Disabilities Finian McGrath.
The Irish Wheelchair Association is a service provider for people with physical disabilities, with 20,000 members, more than 2,500 employees, 57 local community centres and 2,000 volunteers.