Ian Bailey has gone on trial in absentia at the Criminal Court of Paris for the murder of the French film producer, Sophie Toscan du Plantier, in west Cork more than 22 years ago.
The 62-year-old, with an address at The Prairie, Toormore, in Co Cork, has never been charged in Ireland in connection with the death of the mother-of-one, and has repeatedly denied any involvement in her killing.
We need your consent to load this rte-player contentWe use rte-player to manage extra content that can set cookies on your device and collect data about your activity. Please review their details and accept them to load the content.Manage Preferences
He was twice arrested and questioned by gardaí - in February 1997 and January 1998 - but was released without charge on both occasions.
Sophie Toscan du Plantier's badly beaten body was discovered by a neighbour in a laneway near her holiday home near Schull on the morning of 23 December 1996.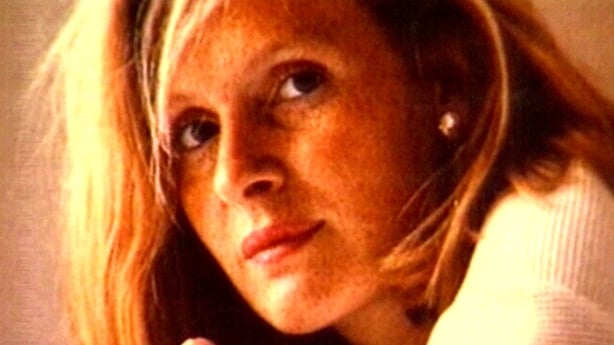 Mr Bailey is not being represented by a legal team at the trial in Paris, and there is no jury.
However, he does have the option to appear in court, or be represented by a legal team, over the course of this week's proceedings if he chooses to do so.
Mr Bailey's solicitor has dismissed the proceedings in Paris as a show trial and claims they are invalid.
The son of Sophie Toscan du Plantier appealed for witnesses to come forward and give evidence in this trial.
Pierre-Louis Baudey-Vignaud was in Ireland last weekend to attend a mass in west Cork in memory of his mother.
Presiding magistrate Frédérique Aline is overseeing the trial, along with two professional judges. The Public Prosecutor and lawyers for the victim's family are also in court.
The family are listed as 'parties civiles' in the case. In France, the victims of crime, or their relatives, can act as plaintiffs or civil parties and ask questions in court or direct lines of inquiry.
The verdict will be decided following deliberations by the three judges, and is expected to be handed down on Friday evening.
French investigator, Damien Roehrig, told the trial about inquiries that were made in Ireland when detectives travelled to Cork to speak with witnesses in 2008 and again in 2011.
He told the court about interviewing several people who'd spoken to gardaí during the original investigation, and described Ian Bailey as a man who behaved strangely, drank to the point of having blackouts, and was 'very violent'. 
He said several witnesses reported being very afraid of the accused. 
The court was told that several locals had said they had seen scratches on Ian Bailey's hands and arms on the days after the murder. He told people he had gotten the scratches from cutting down a Christmas tree.
Mr Roehrig also referred to Marie Farrell, the woman who originally identified Mr Bailey as the man she saw at Kealfadda Bridge near the victim's house at around 3am on the night Ms Toscan du Plantier was killed. 
Ms Farrell gave evidence for several newspapers in a libel action brought by Ian Bailey in 2003. But she later retracted her allegations and claimed she had been harassed by gardaí into making a false statement against Mr Bailey.
Earlier, a French private investigator told the court that Sophie Toscan du Plantier was a warm, sociable, independent woman. Michel Larousse said she was reserved and intelligent but sometimes 'took risks'. 
Members of the victim's family - including her elderly parents, her brothers, uncle and her son - are in court for the trial.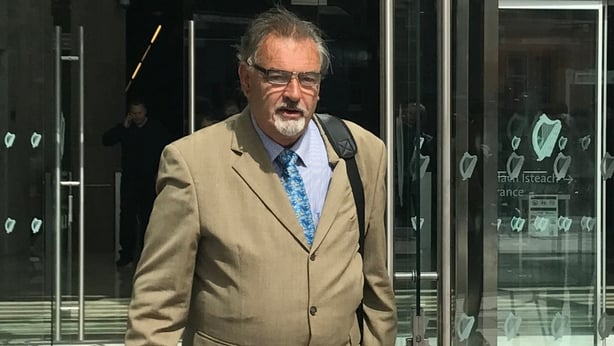 Criminal proceedings in France are mainly inquisitorial, as opposed to the adversarial system in common law jurisdictions like Ireland.
A prosecution can be taken even if the alleged offence occurred overseas. And the accused can be tried in absentia if they refuse to attend proceedings, as is the case in this trial.
Under French law, when a serious offence is committed, the case is referred by the public prosecutor to an investigating magistrate.
It is their role to establish the facts of the case, independently of the prosecutor. The magistrate has the power to interview witnesses, examine evidence, or carry out searches and seizures.
Following the investigation, the magistrate may send the accused for trial, but they will not try the case themselves if and when it comes to court.
Ms Toscan du Plantier's husband and family filed a complaint in France in January 1997, within weeks of her death.
A formal investigation began in Paris in 2001, after James Hamilton, then Director of Public Prosecutions in Ireland, indicated to French authorities that there was not sufficient evidence in the case to pursue a prosecution against Mr Bailey in Ireland.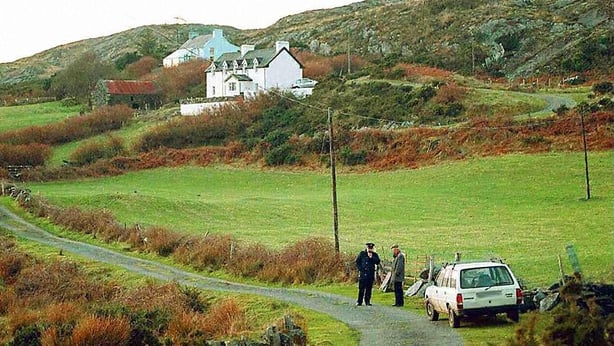 As part of the French inquiry, the garda file on the case was handed over to investigators in Paris, who subsequently visited Ireland to examine evidence and speak to witnesses.
Ms Toscan du Plantier's remains were also exhumed for another post-mortem examination in 2008.
The investigating magistrate issued an arrest warrant for Mr Bailey in 2010, but his extradition was ultimately rejected by the Irish Supreme Court.
A second attempt was made after he was indicted by French authorities in July 2016. But that, too, was rejected by the Irish courts.
Last year, Mr Bailey unsuccessfully tried to appeal the charges against him in Paris and was sent forward for trial.
Under the French penal code, those convicted of murder face a maximum prison sentence of 30 years.
If convicted in Paris, French authorities will issue a third arrest warrant for Ian Bailey and again seek his extradition. He cannot appeal the verdict that is delivered this week.
If extradited to France, Mr Bailey will be tried again in Paris - in his presence - before six jurors and three magistrates.
Witness from Ireland due before magistrates tomorrow
The trial heard that only one of the witnesses called to give evidence from Ireland is expected to appear in court during the trial - Amanda Reid is due to appear before magistrates tomorrow.
Her son Malachi gave a statement to gardaí about a conversation he said he had had with the accused in February 1997. He was 14 years old at the time.
Presiding judge Aline has been outlining the case against Mr Bailey, before witness testimonies are read to the court.
She began by describing some of the details surrounding the discovery of the body of Ms Toscan du Plantier.
The 39-year-old television producer was found dead by a neighbour on a laneway near her holiday home near Schull shortly after 10am on 23 December 1996.
A GP carried out an examination at the scene, but a post-mortem examination did not take place until the following day, Christmas Eve.
The victim had serious head wounds, and injuries to her hands, arms, and shoulders.
A concrete block and a large flat blood-stained stone were found near her body. Ms Toscan du Plantier was wearing a T-shirt, pyjama bottoms and outdoor boots.