The son of Sophie Toscan du Plantier has appealed for witnesses to come forward and give evidence in the upcoming trial in France of Ian Bailey.
Pierre-Louis Baudey-Vignaud is in Ireland this weekend to attend a mass in Goleen in west Cork in memory of his mother.
He appealed for anyone who has received requests from the magistrates in France to come forward.
Mr Baudey-Vignaud said he wants people here to be involved in the search of truth.
We need your consent to load this rte-player contentWe use rte-player to manage extra content that can set cookies on your device and collect data about your activity. Please review their details and accept them to load the content.Manage Preferences
He said they need to get the truth to have peace again, and that it was very important to him, and for all, to be against violence and for peace going forward.
Asked what the coming trial means for him and his family, he said he just wanted justice to be done.
He said the trial was necessary whether it was taking place in France or in Ireland.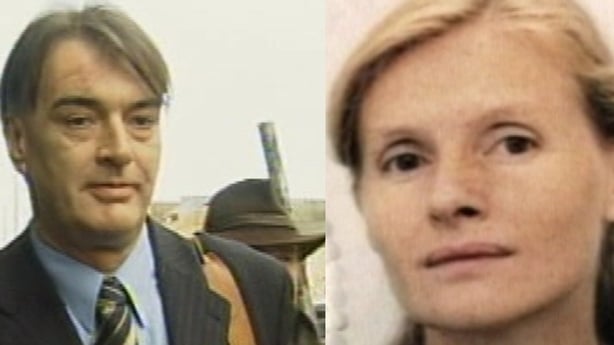 A lawyer representing Mr Bailey has described as farcical and extremely unjust plans to try him in his absence in France for the 1996 murder of Ms Toscan du Plantier.
Frank Buttimer said Mr Bailey will not be mounting a defence to the charge when the trial gets underway in Paris tomorrow-week, 27 May.
Ms Toscan du Plantier's son and her brother attended Mass close to her holiday home in west Cork earlier today.
There have been many significant developments in the more than two decades since the murder of Ms Toscan du Plantier at her holiday home near Schull.
Perhaps, one of the most significant will take place not in west Cork but over 1,000km away in Paris over the next fortnight, when Mr Bailey is tried in his absence at the French High Court for the film producer's murder.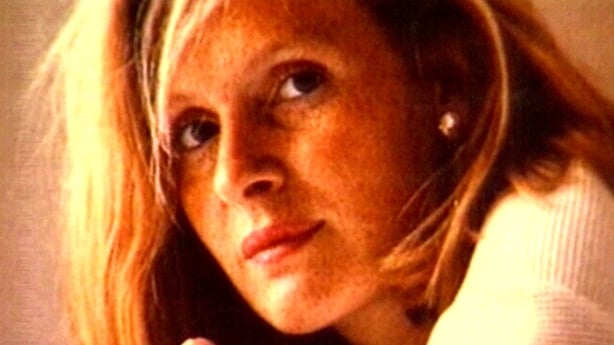 Legally, it is unprecedented. However, French law provides for the trial in France of a person who is alleged to have murdered a French citizen in another jurisdiction.
There will be no jury, because the trail will be taking place in Mr Bailey's absence. Instead, the trial will be heard by three professional judges.
Evidence will be presented by the prosecution as it normally would be and Ms Toscan du Plantier's family will be allowed legal representation as a "party civile".
The family's legal representative will be entitled to question witnesses. 
Mr Buttimer has represented Mr Bailey for most of the past 23 years since the murder. He has dismissed the proceedings as a show trial and claims they are invalid.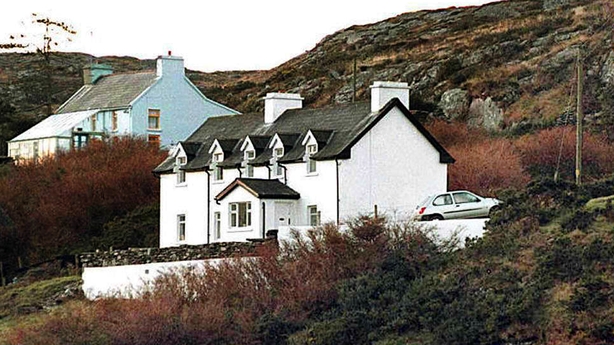 He said Mr Bailey is being subjected to a living nightmare, from which he cannot escape.
"This will be with Mr Bailey to his grave. It will never leave him," he said.
"He has been entirely exonerated in this country. The Director of Public Prosecutions has long since decided that there is no evidence upon which he can be put on trial.
"The French have decided that the exact same evidence is sufficient to put him on trial. The situation is, quite frankly, farcical and, of course, extremely unjust."
Mr Buttimer said Mr Bailey will not be presenting himself for trial in Paris and will not be mounting a defence. Neither will he be legally represented.
"No. He doesn't recognise that the proceedings are valid or just," he said.
Mr Buttimer said he accepts that Mr Bailey is likely to be convicted in his absence. He said if that happens, he expects France to apply again - for a third time - to extradite Mr Bailey to France. He said he will resist that move.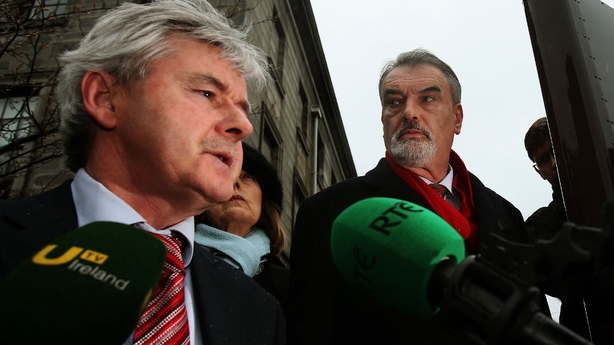 Mr Buttimer said the case is "bigger than Ian Bailey".
"What we are dealing with here is an act of gross disrespect by the French jurisdiction to the Irish criminal justice system," he said.
He said Mr Bailey is devastated: "He finds it extremely difficult to deal with this situation on a day-to-day, week-to-week basis, simply not knowing what is going to happen to him."
Members of Sophie Toscan du Plantier's family still visit the holiday home in west Cork where she stayed and where she died.
Mr Baudey-Vignaud and his uncle Bertrand Bouniol flew into Ireland yesterday and spoke to journalists before attending Mass in the village of Goleen, near her holiday home this afternoon.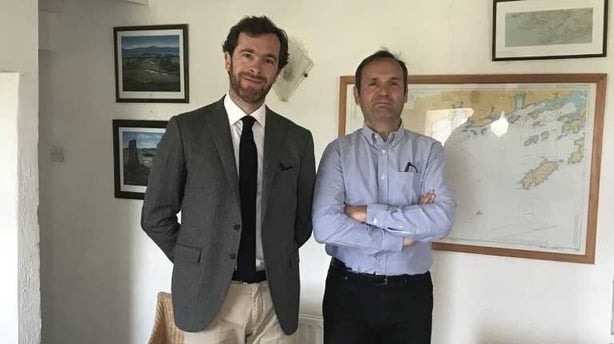 Ina statement addressing the community, Mr Baudey-Vignaud said: "These are just a few words to tell you that in France, in two week's time, our history is at stake. It's the story of my mother's death and the story of a woman who needed you so much to recharge her batteries.
"And the reason I stayed with you here is because she was right to trust you. That's how I have always felt."
He added: "I still come back here every year because it is the only way for me to defy this violence and destroy it. For 20 years, I've trusted you. Don't betray me. Don't betray yourself."
Nobody has ever been charged in this country in connection with Ms Toscan du Plantier's murder in December 1996.
The three-judge court in Paris is expected to hear evidence over four days, before delivering their verdict on Friday-week.
Mr Buttimer expects Mr Bailey will be convicted. But that will most likely be start of a new chapter, rather than the end of the affair.
We need your consent to load this rte-player contentWe use rte-player to manage extra content that can set cookies on your device and collect data about your activity. Please review their details and accept them to load the content.Manage Preferences