These salad skewers just sing summer.
Ingredients
What You'll Need
Spinach leaves
Basil leaves
Strawberries
Piccolo tomatoes
Mini mozzarella balls
Balsamic glaze
Equipment
Skewers
Chopping board
Knife

Method
How to Do It
Fun Time
Get some skewers or lollipop sticks and get the kids to create their own salad skewers from a collection of delicious ingredients that work together. 
Trust me on the combinations - any variations works brilliantly. 
   Strawberry & basil - a great combination. 
   Strawberry, mozzarella and spinach - another fab combination. 
   Drizzle with a little pesto or sweet balsamic glaze to finish.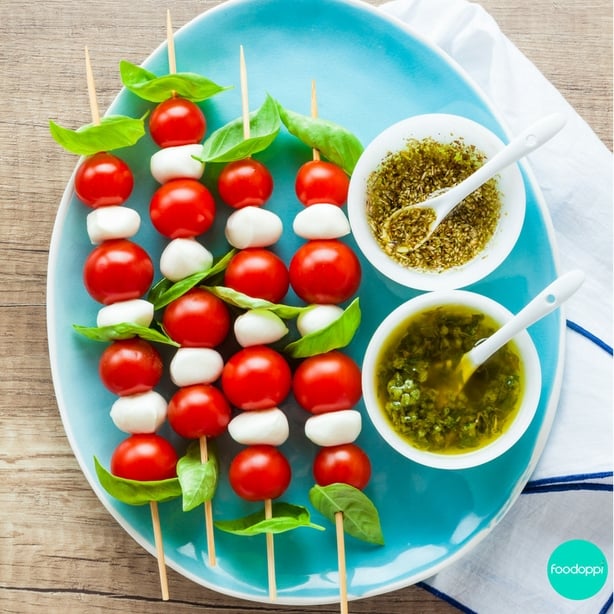 A take on a classic Caprese salad combination but just prepared in a  really fun way that gets children hands-on and involved with the food.
Food, cooking and eating is a multi-sensory experience and by allowing children to touch, smell, feel and play with their food they will become less fearless of new foods.
Also, when they construct these salad skewers themselves they are far more likely to give them a go!
With fun & deliciousness, 
Aisling