Siobhan Berry shares her recipe for Mixed Berry Nice Cream perfect for your Little ones. A healthy treat that children can have great fun making and isn't packed full of sugar!
Ingredients
600g of frozen mixed berries
400g natural yoghurt
4 tbsp maple syrup
Method
This is a fantastic recipe to do with the kids, it is so quick and easy. Try out different fruits or berries they may not have had before, introducing them in a fun learning environment will encourage them to try new things and they will be so proud that the whole family can enjoy something that they have made! 
We served ours with some extra berries and some heart shaped pancakes.
Add all of the ingredients to your blender and blitz until smooth. 
Taste to see if the mixture is sweet enough for your liking, adding more maple syrup if needed or another spoonful of yoghurt if too sweet. 
If the mixture is frozen to your liking serve straight away, if not place in your freezer for 25-30 minutes.
Remove from the freezer and serve straight away! 
Storage: 
Store in the freezer for up to 3 months.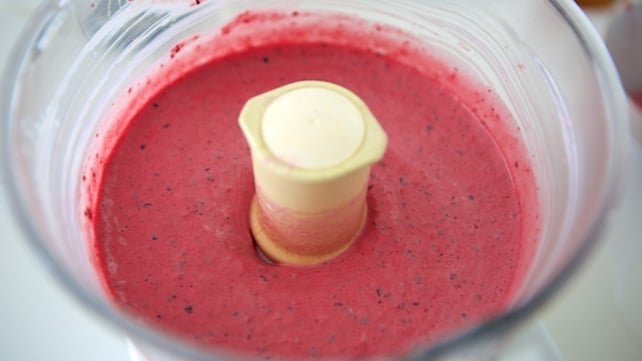 Recipe courtesty of Siobhan Berry of www.mummycooks.ie