Ryan Tubridy may well be the closest thing Ireland has to a real-life Willy Wonka. Kids call him the 'Toy Man', he holds the golden ticket to The Late Late Toy Show, he has a soft spot for jellies, and every year he transports us all into a world that seems to have been plucked from his imagination.
So it makes perfect sense that, in a year where little has made sense to children and adults across the land, Tubridy would introduce us to the humorous, absurdist, and wonderful world of Roald Dahl.
"The world isn't a fairytale, the world is magical," Tubridy explained over Zoom. 
"The world rewards goodness and kindness and beautiful children, and in the middle of a pandemic Roald Dahl is the perfect choice because he gets it."
"Roald Dahl always understood that children were beautiful and adults should be taken on a case by case basis," he added, smiling. 
"I think he's the perfect choice. It hasn't been a perfect year, there's no point in pretending and everyone has felt anxiety and we can acknowledge that and have fun along the way."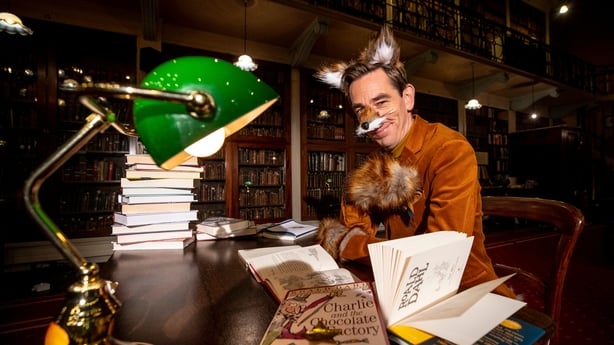 "Nearly every child who applied to be on the Toy Show acknowledged it in their applications," Ryan went on, speaking of the COVID-19 pandemic that threatened to stop the show in its tracks.
"They're missing their grannies and their grandads and they are missing their cousins in Australia and in England and in America who they should be rocking around the Christmas tree with in a few weeks time.
"We're not going to pretend it hasn't existed, but we'll be doing it with a twist of silliness because we're allowed. Anything goes on Toy Show night."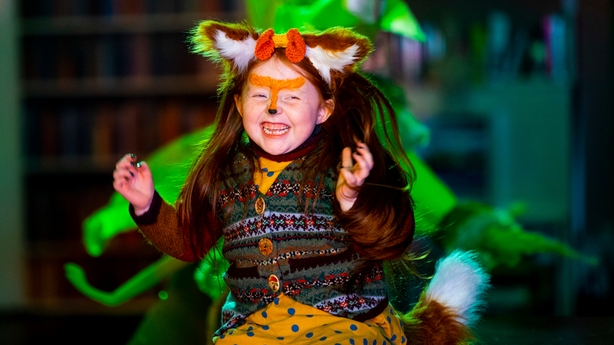 What originally began in 1975 as a half-hour slot about Christmas gift ideas has gradually transformed into a show that reflects the world of children today.
In 2017, the presenter broached the subject of homelessness; in 2018, the theme of The Greatest Showman was chosen to encourage inclusiveness; in 2019, toy tester Sophia Maher had the country in tears as she shared her anti-bullying message.
"Last year there were a lot of tears, and that was long before the pandemic," said Tubridy. "The Toy Show has evolved into something that is as much about toys as it is about children."
"When it comes to the show this year, I think we're equipped to handle any sadness or darkness if it arises," he continued. "We don't anticipate much, if any, of that but we're able for it because the show has evolved."
A show with children of all abilities, ethnicities & identities, boys who knit & girls who box, that addressed bullying & illness, how Nanas rock & how being yourself & the best thing in the end. A few hours showing us how diversity is something to treasure. ♥️#LateLateToyShow

— 🎄 🕯️🎁☃️Fiona Kenny 🎄 🕯️🎁☃️ (@FionaKenny1) November 30, 2019
This year, as well as tackling the topic of COVID-19 and families being seperated by social distancing, our captivating host will continue to champion Irish businesses as he has done on both The Ryan Tubridy Show and The Late Late Show.
"I felt that with Lockdown 2, the big story was local business. I was looking at the news a lot and seeing people outside their pubs, crying. And people outside their various shops, upset. My heart went out to them."
"I was watching the news a couple of times, saw the name of the person and I looked them up on the phone book, essentially, and called them up to see how they were."
"I felt very upset for them because I knew it wasn't just them, it was them multiplied by tens of thousands of people around the country. By talking to people like that, it fueled the desire to try and bring whatever voice I have on radio or television to try and make them heard.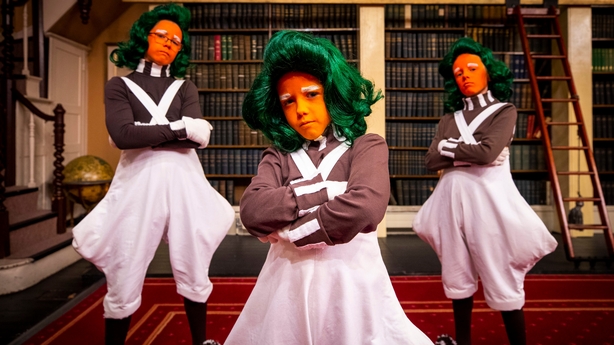 "It felt good," he added. "The businesses felt listened to. Strangely, it was as much about economic benefit as it was morale boosting. So, yes, Irish toys out the doors as much as possible. And Irish toy shops are critical to the effort this year."
Toys have kindly been sent in from toy retailers all around the country for Friday night, and the toys demoed by children on The Late Late Toy Show will be donated to charities across the country in time for Christmas.
A list of the toys featured on the show will be available on www.rte.ie/lifestyle following broadcast.
The Late Late Toy Show airs on Friday, November 27th on RTÉ One at 9:35pm. As a warm-up for the main event, The Late Late Toy Show Singalong will air on RTÉ One at 7pm on Friday.