This year's Late Late Toy Show is set to feature more than 200 talented young performers and twenty-eight toy testers. 
 Host Ryan Tubridy announced that some of the children included in tonight's show are currently homeless.
Despite joking that "men don't cry", Tubridy admitted that some of the children's acts have been especially moving to him.
"We've had two acts that actually moved me very much and I think they're really beautiful and I like that side of the show," he said.
"Things go on around the show that we don't get into in any great detail because we need to protect people's privacy and dignity and so on, but what I'm trying to say is that, for example, we talk about homelessness.
There are over three thousand children homeless. I find that preposterous and really not acceptable in 2017.
"We're really aware of it, I've been talking about it at some length on the radio and also to the programme team and homeless children will feature tomorrow night".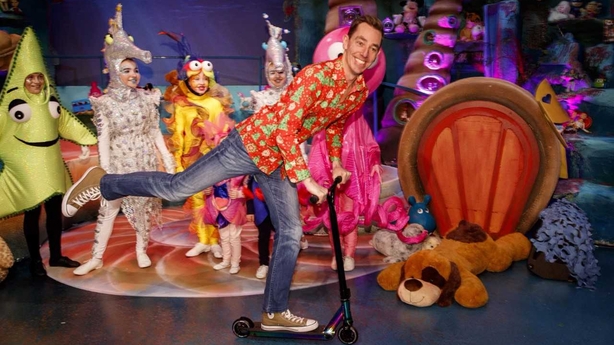 Ryan explained that none of the children would be singled out during tonight's show but that it was the job of the press and the those working on the show to highlight the issue of homelessness in Ireland.
"Yes, it's fun, yes, there are toys, yes, childhood is magic but it should not be the case that a child is watching the Toy Show in a room on a hotel bed with three other family members and that has to get up the next morning and walk past a bunch of guys who are still drinking from the night before. - that's not good and we have a responsibility to talk about that"
As with every Late Late Toy Show, a number of charities have nominated children to experience the magic of the set for themselves in advance of tonight's show.
This year children from LauraLynn Children's Hospice, The Jack and Jill Children's Foundation, Temple Street Children's University Hospital, Our Lady's Children Hospital, Crumlin, and Barnados will get a sneak preview of the set and get to play with the toys.
Their visit will be captured onscreen and will be aired during the show. All toys featured on the programme will be donated to charity following the broadcast.
The Late Late Toy Show airs tonight, Friday, December 1st at 9.35pm on RTÉ One, and will be available to watch worldwide for free on RTÉ Player.