Ryan Tubridy has revealed that this year's Late Late Toy Show "nearly didn't happen", but now that everything is in place for Friday night, the Roald Dahl-themed extravaganza will reflect the "determination and resilience" of Ireland in 2020.
The host said that the biggest television night of the year was "that close" to not going ahead, with plans having to be scrapped and reimagined a number of times.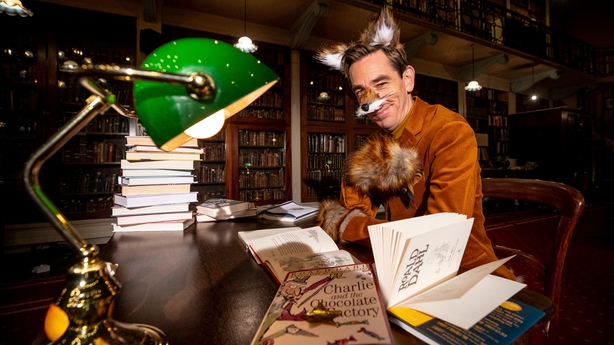 Now, Friday night will feature children in studio under social distancing protocols and will also celebrate "heaps" of Irish businesses during a show "top-heavy" with live fun.
"Only for grit, determination, diligence and an absolute need to keep the show on the road for the Irish children at home and abroad we wouldn't be here today talking," Tubridy admitted. "We'd be running a movie [instead]. But we weren't going anywhere; we weren't having any of it and we just had to keep going.
"We had a different theme picked and then March happened. We had a different plan ready to go and then 'Lockdown 2' happened. We met speed bump after speed bump after speed bump, and we keep climbing over them to get to Friday night. So this show is about determination and resilience and this show reflects, in those words, what Irish people have been about all year."
He described the show as "everything" for him and the Late Late team.
"To have an existential threat on the most joyful programme of the year - of all the years, 2020 - was desperate. We had a fight on our hands in terms of trying to get it right and to comply with the intense rulings and everything. We got there, but it wasn't easy. It wasn't easy. Oh man, I tell you!
"Thankfully, there was no stamping of feet, because everyone was in agreement [that] we need to get there together. The only fuming being done was just frustration at the movement from level to level and what that was doing to our plans. But we completely understood that, so we were rolling with the punches. But we were rolling, and we were being punched. But we remained standing - and that's the key.
"It's fully, fully, fully Covid-compliant. Behind the scenes there's an army of people making it equally Covid-compliant. We did that because we needed children in the show, and we then went through all the hoops we had to to get them there.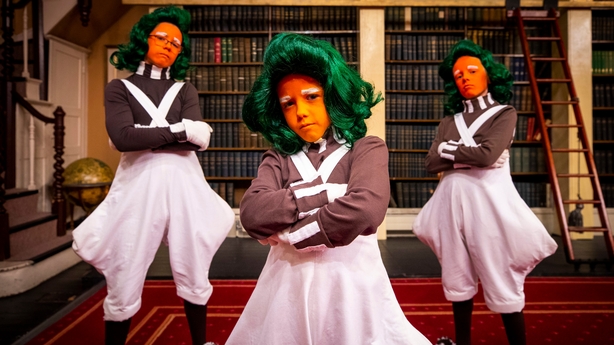 "From what I'm getting from people, they don't want the Toy Show this year - they need it! And that is a baffling prospect, because we have great expectations on us all, and my dream is to make this beautiful.
"Never before did the children, their parents and their grandparents deserve a Toy Show like the one they're going to get on Friday. And strangely, this is a show for children, and grandparents, as much as for parents, because too many people have spent time looking through windows and meeting relatives through windows.
"This Toy Show is about coming home. Back on the couch, get the chocolates going and get busy laughing at me, and occasionally with me. But laughing, because there hasn't been enough of it. So let's bring that to the table on Friday night."
Tubridy teased that the "Covid situation allowed us to mix things up a little bit", with "a little bit of involvement from our friends in the showbiz world or thereabouts" to complement the real stars of the show.
He said that "nearly every kid" who applied to be on this year's Toy Show had acknowledged the Covid-19 emergency in their application.
"They're missing their grannies and they're missing their granddads and they are missing their cousins in Australia and in England and in America, who they should be rocking around the Christmas tree with in a few weeks' time. So we won't hide behind the Christmas tree on that one, but we won't go heavy on it either because it isn't about that. We're not going to pretend it hasn't existed, but we'll be doing it with a twist of seasonal silliness because we're allowed. Anything goes on Toy Show night."
Without a studio audience, he said he would have to "turn the dial up a little bit to try and keep the energy high".
"I'm a little nervous about that," the MC continued. "I'm a little nervous about the weight of expectations on this Toy Show because it's just different. I have no small task and it's rather humbling, to be honest with you. I keep getting all these messages from children and their parents all around the country, saying, you know, 'Three more sleeps... Two more sleeps...' So I've got a job at hand with no audience there... We'll just keep going.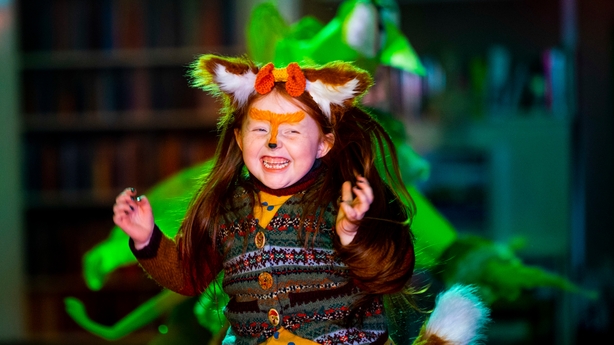 "I think the achievement this year is to actually put out a show - to get a show out mid-pandemic is an achievement in itself. If that involves six members of the Tubridy family watching it or a over million Irish people watching it - I think, 'Just get there'. Get there, make it glorious and fun and goofy and I'd be happy with that."
"I feel very excited," he concluded. "I feel very giddy. I feel older and a tiny bit wiser. I feel a great weight of expectations, but I think we're ready, and I think we're going to meet the demands of the job on Friday night.
"It's just such an odd job in an odd year for an odd man. We endeavour to please. Bear with us and we'll get there."
The Late Late Toy Show, Friday, RTÉ One, RTÉ Player and with ISL on the RTÉ News channel, 9:35pm