On Friday, 27th of November, Ryan Tubridy will dig out his dodgiest Christmas jumper in order to kick off Christmas and host The Late Late Toy Show for his 12th year.
Toy show fans of all ages were nervous that this year's event would be canceled due to the Coronavirus but Tubridy took to the airwaves to assure listeners that the show would indeed go on:
"We know, now more than ever, that the kids of Ireland, who have been so good, deserve a night like no other," he said. "So we're putting more effort and more love into this thing than you can imagine."
From where to watch and what to expect, we've listed absolutely everything you need to know ahead of the most magical night on Irish telly.
Where and when?
The Late Late Toy Show is set to air on Friday, November 27th on RTÉ One at 9.35pm. 
Living abroad?
Not to worry, this year's show will be available to watch worldwide live on the RTÉ Player on both the desktop and the app.
ISL and AD
Both RTÉ Player and the RTÉ News channel will simultaneously broadcast live in Irish Sign Language with ISL interpreters Amanda Coogan and Aisling Dragoi signing the live show from RTÉ Studio 6.
An AD (Audio Description) version of The Late Late Toy Show will also be broadcast on RTÉ One on Monday 30th November and available on-demand on RTÉ Player.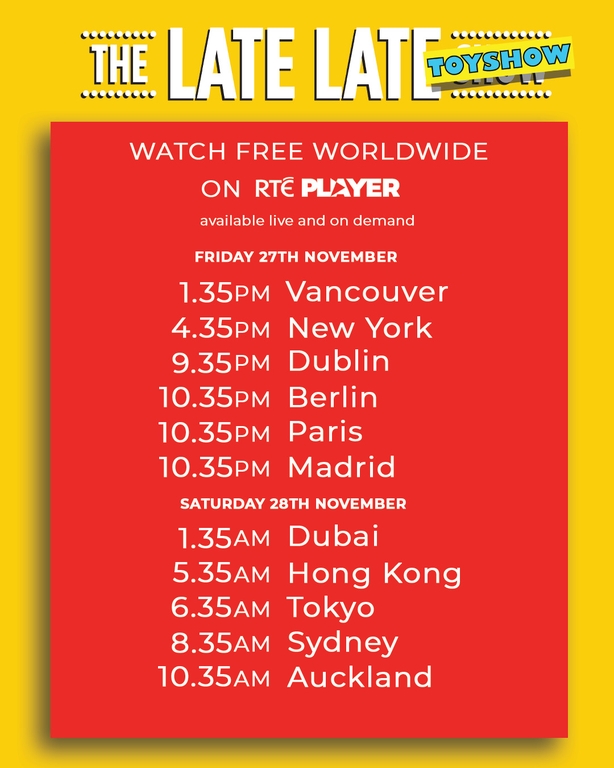 What's the theme?
As always, The Late Late Toy Show's theme is RTÉ's best-kept secret right up until the big set reveal. In fact, Tubs has branded this year's opening number as 'unguessable'.
In previous years, we've seen our whimsical host play Bert from Mary Poppins, Baloo from The Jungle Book, Lumière from Beauty and the Beast, Sebastian from The Little Mermaid, the ringmaster from The Greatest Showman, and Olaf from Frozen - to name but a few.
As for this year? Well, we can finally reveal that the theme for this year's show is Tubridy's dream come true. In a year that has seen children and adults across the land seek refuge in books and films, what better theme for this year's Late Late Toy Show than The Wonderful World of Roald Dahl?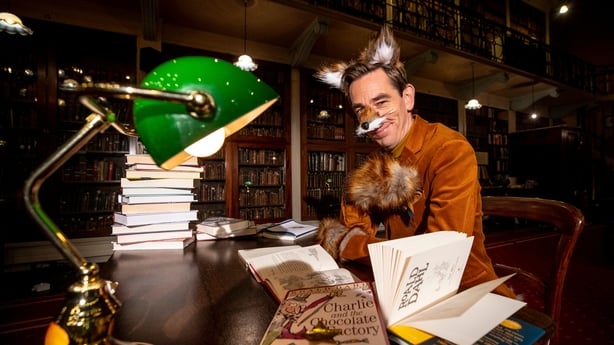 This Friday night, Tubridy will burst onto our screens as the enigmatic Fantastic Mr. Fox in a spectacular opening number featuring favourites from the world of Dahl including Matilda, Willy Wonka's Oompa Loompas, and a nod James and the Giant Peach. 
Speaking on the theme, Tubridy said: "This has been a year like no other, and therefore requires an opening like no other. The Wonderful World of Roald Dahl is one that understands children in a way that no one else ever has."
"He knew that there could be a sadness to the world at times, but that there's also great love and mischief and fun to be found. All of those factors have been combined to bring what we hope is a joyful, beautiful, and wonderful opening like no other to this year's Late Late Toy Show."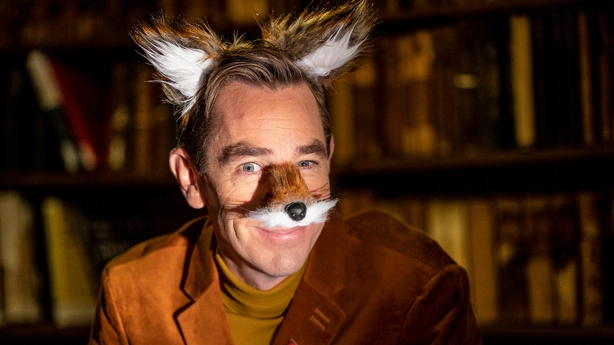 Speaking with journalists ahead of the big night, Tubridy added: "What a beautiful, perculiar, odd, bizarre road to a Toy Show. From what I'm getting from people, they don't want the Toy Show this year, they need it."
"That is a baffling prospect because we have great expectations on us all and my dream is to make this beautiful because never before did the children, their parents and their grandparents deserve a Toy Show like the one they're going to get on Friday."
"This Toy Show is about coming home. Back on the couch, get the chocolates going and get busy laughing at me, and occasionally with me. But laughing, because there hasn't been enough of it. So let's bring that to the table on Friday night."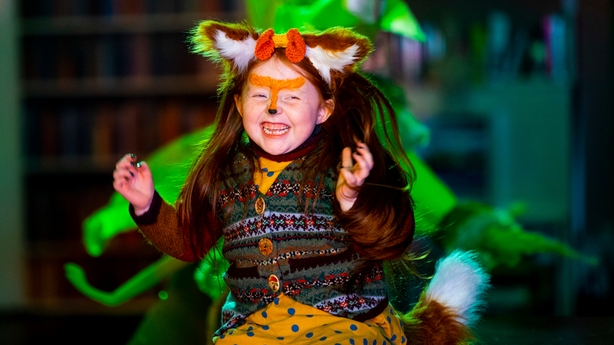 Will children be performing?
Not only will children be performing but there will be an international element to the show, with a selection of talented children from around the world joining together for a special one-off performance. They will be accompanied by a very special guest singer...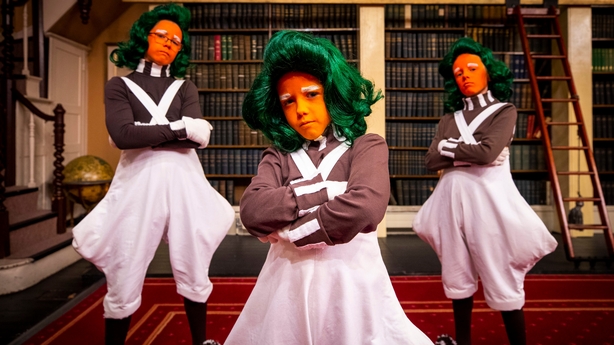 Who will be there?
Famous faces are a staple of this annual show. Whether it be Dermot Bannon or Davy Fitz, it's always amazing to see a child's face light up at the sight of their favourite personality.
Ed Sheeran was a decent surprise too.
We need your consent to load this YouTube contentWe use YouTube to manage extra content that can set cookies on your device and collect data about your activity. Please review their details and accept them to load the content.Manage Preferences
Of course, with COVID-19 restrictions in place, it may be tricky to get an in-person celebrity surprise but we're hoping that video technology will be put to good use. Then again, no celeb stands a chance of stealing the spotlight from the real stars of the night.
Children from across the country auditioned to be performers, entertainers, and toy testers - and they always stake their claim as fan favourites. Who could forget horology enthusiast JohnJoe Brennan? Or how about Sophia Maher, who spoke about her experience with bullying? 
These kids are an essential ingredient in making the magic of this show.
We need your consent to load this YouTube contentWe use YouTube to manage extra content that can set cookies on your device and collect data about your activity. Please review their details and accept them to load the content.Manage Preferences
What happens to the toys?
Traditionally, sick children from LauraLynn, The Jack & Jill Children's Foundation, CHI at Temple Street and CHI at Crumlin would be invited to come and visit the set for what was always a magical afternoon in RTÉ. 
This year, as Covid restrictions have prevented this from happening, some children from Crumlin, Temple Street, Jack & Jill and LauraLynn have been asked to take part in a special performance on the show, filmed remotely, so that they can still play a very special role in the evening.
Toys have kindly been sent in from toy retailers all around the country, and the toys demoed by children on The Late Late Toy Show will be donated to charities across the country in time for Christmas.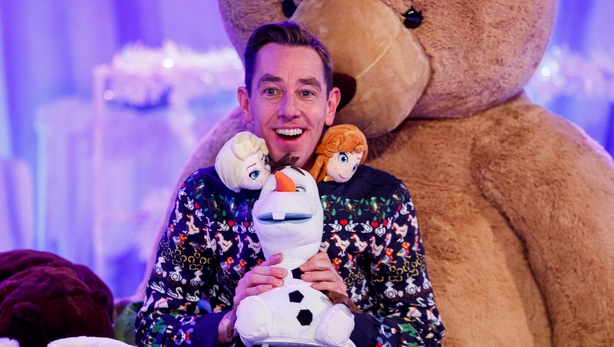 When did it all begin?
The Late Late Toy Show began in 1975 as a half-hour slot at the end of The Late Late Show as a way to give parents across Ireland some Christmas gift ideas while their children were sleeping.
Quickly, it grew into a one-night show in its own right, complete with child toy-testers and performers.
First presented by Gay Byrne, the mantle was handed to Pat Kenny in 1999, and remained in that position for ten years. The current presenter is Ryan Tubridy who took over in 2009.
We need your consent to load this YouTube contentWe use YouTube to manage extra content that can set cookies on your device and collect data about your activity. Please review their details and accept them to load the content.Manage Preferences
Sadly, Gay Bryne passed away following a long illness at the age of 85 in 2019. Reflecting on Gay's legacy as both a broadcaster and national treasure, Tubridy says we owe a lot to the original Toy Show host:
"It all started with Gay and on the night of The Toy Show, Gay transformed into Uncle Gaybo for the nation," he says. "I remember sitting down myself and watching him at home and the excitement at seeing this Toy Show man in action."
"Gay was doing the show in the 70s – and since then, it has taken on this almost mythical status as the one show of the entire year that you simply cannot miss."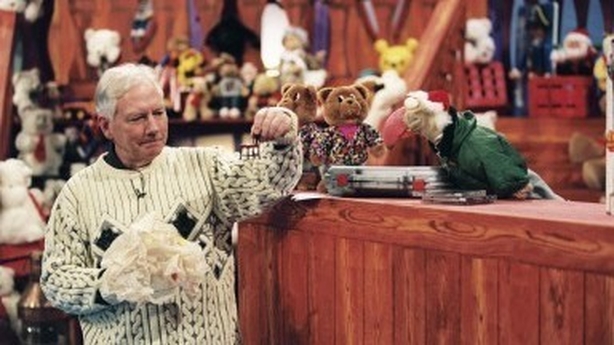 Who's tuning in?
According to a survey published by Jurys Inn, 40 percent of Irish millennials have listed watching the Toy Show as their fondest throwback to their youth. 
Last year's Toy Show was a huge success, with more than 1.7 million people tuning in to watch it over the course of the weekend on a variety of RTÉ platforms. The Frozen-themed spectacular was watched by an average audience of 1.35 million on the night, making it the most-watched programme on Irish television in 2019.
So, it seems that the Toy Show makes for perfect viewing for just about everyone - even Russell Crowe.
Doesn't matter where you're from, if you have a kind soul and an open heart you'll appreciate how wonderful this tradition from Ireland is.
The #latelatetoyshow looking for toy testers !! https://t.co/np81ibqhxb

— Russell Crowe (@russellcrowe) August 10, 2020
Last year, Ryan 'Toy Man' Tubridy said that he was overwhelmed by both the children who took part as well as the overall response to the show:
"The numbers are great, and the love and support is reflected in the texts and emails we have been getting from around the country and around the world from people who really seem to have connected with the show," he said.
The Late Late Toy Show airs on Friday, November 27th on RTÉ One at 9:35pm.