At this very moment, on the day of his tenth Toy Show, Ryan Tubridy is sure to be warming up his vocal cords in preparation for his most ambitious performance to date - The Greatest Showman. 
Speaking on this year's show, Ryan said that the theme was chosen to emphasise and encourage inclusiveness.
"This year we are celebrating the kid who doesn't get Snapchatted, or who don't always have someone to sit beside on the bus.
"These kids aren't lonely or unhappy, they just find joy in their own way. This year's show will be wrapped up in kindness and warmth and humour, so, as the song goes, see you on The Other Side!"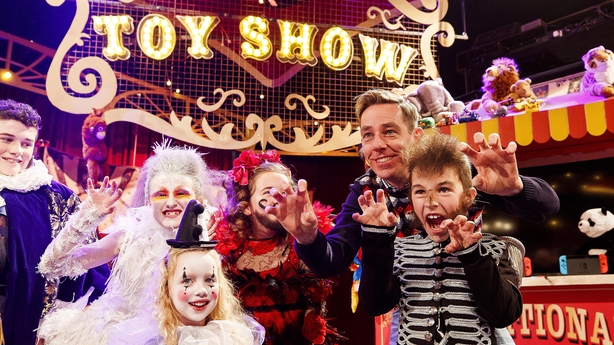 We caught up with Tubs yesterday morning to find out more about his own Toy Show traditions - watch him in the video above.
After such a hectic and fun-filled night of television, how does the host wind down?
"After the Toy Show ends, we gather round with a few 7Ups and discuss next year's Toy Show - can you believe that? We do, we often discuss the theme at five past midnight."
After all these years, does Tubridy still watch the show back with his own kids?
"Yes, I do. We'll watch it back, generally on the Sunday. The point being, of course, that you're never too old to watch the Toy Show or enjoy it. People of all ages - grandparents, parents, non-parents - everyone wants an escape from reality for a couple of hours and we provide the escape hatch."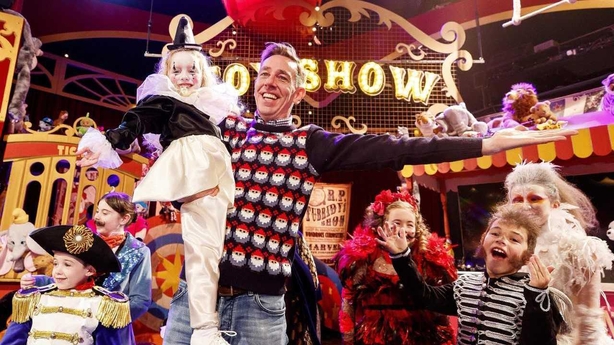 As with every Late Late Toy Show, a number of charities have nominated children to experience the magic of the set for themselves in advance of tonight's show.
This year children from LauraLynn Children's Hospice, The Jack and Jill Children's Foundation, National Children's Hospital at Tallaght University Hospital, Our Lady's Children's Hospital, Crumlin, and Barnados will get a sneak preview of the set and get to play with the toys.
Plus, all the toys featured on the show will be donated to charity following the broadcast.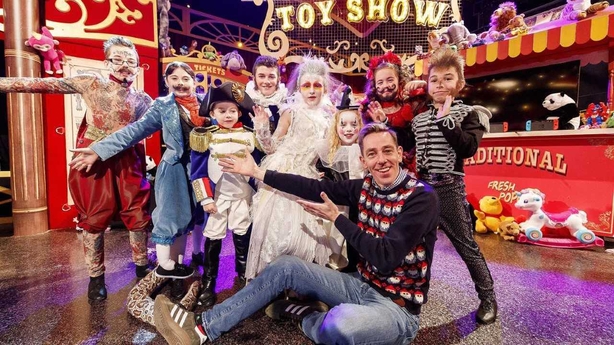 In the run-up to the show, Doireann Garrihy will present The Late Late Toy Show: The Final Countdown on RTÉ One's Facebook page where she will bring viewers on an exclusive behind the scenes look at the final preparations for this year's show. 
The Late Late Toy Show airs tonight, Friday, November 30th, at 9.35pm on RTÉ One, and will be available to watch worldwide for free on RTÉ Player.