If you want to follow the Operation Transformation leaders' meal plan, print off this shopping list for your next trip to the supermarket.
Plus here is a list of all the recipes from this week's show - just click on the ones that take your fancy and you'll find all the details there. You can follow the OT leaders plans here.
19 February (Monday) - Beef Satay
20 February (Tuesday) - Pan-Fried Prawns & Chorizo Potatoes
21 February (Wednesday) - Creamy Mushroom Pasta
22 February (Thursday) - Mustard Baked Salmon
23 February (Friday) - Teriyaki Chicken & Vegetable Stir-Fry
24 February (Saturday) - Pork Chops with Apple Sauce
25 February (Sunday) - Steak & Garlic Mash
---
MEAT/FISH
Sirloin OR Fillet Steak x 250g
Pork Chops x 2
Chorizo x 40g
Chicken Fillets x 2
Prawns (fresh or frozen) x 160g
Salmon Fillets x 2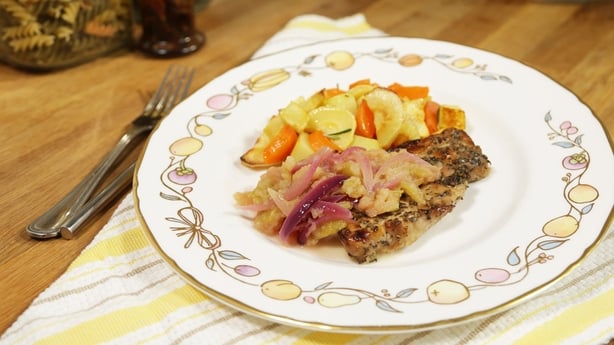 VEG/FRUIT/HERBS
Onions x 2
Red Onion x 1
Garlic Cloves x 2
Savoy Cabbage x Half Head
Spinach x 125g
Potatoes x 500g
Baby Potatoes x 250g
Salad Potatoes x 300g
Green Beans x 200g
Red Pepper x 1
Yellow Pepper x 1
Parsnip x 1
Broccoli x 350g
Cooking Apples x 2
Mushrooms x 150g
Kale x 120g
Rosemary x 1 sprig
Carrot x 5
Coriander x 1 small bunch
Lemon x 1
Beansprouts x 150g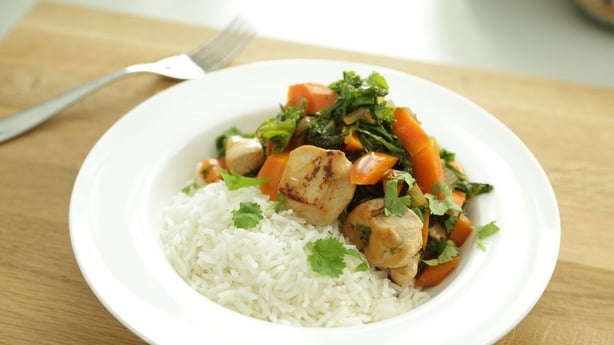 DAIRY
Semi Skimmed Milk x 1 carton
3% Fat Natural Yoghurt x 1 pot
Light Cream Cheese x 1 tub
Butter x 1 small tub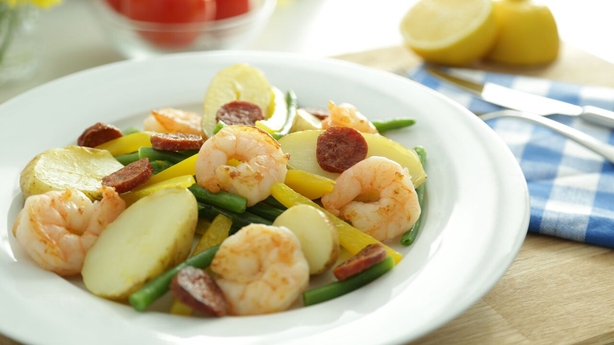 CANNED GOODS & SUNDRIES
Low Sodium Vegetable Stock x 1 Pack
Beef Stock x 1 Pack
Chicken Stock x 1 Pack
Hot Sauce x 1 Bottle
Teriyaki Sauce x 1 Bottle
Wholewheat Pasta x 120g
Wholegrain Rice x 220g
Dill x 1 Jar
Worcestershire Sauce x 1 Bottle
Rapeseed Oil x 1 Bottle
Olive Oil x 1 Bottle
Crunchy Peanut Butter x 1 Jar
Wholegrain Mustard x 1 Jar
Sage x 1 Jar
Dried Oregano x 1 Jar
Honey x 1 Jar
White Wine Vinegar x 1 Bottle
Reduced Sodium Soy Sauce x 1 Bottle
Operation Transformation will not be on tonight, Tuesday 20th. Instead, there will be an hour-long special on Wednesday, 21st on RTÉ One at 9:35pm.