Emer Reynolds paints a poetic and loving portrait of the Thin Lizzy hero in Phil Lynott: Songs for While I'm Away. The film is screened on RTÉ One tonight. Here's our review and interview with the director
Did anyone ever have a bad word to say about Phil Lynott? Well, how could anyone ever have a bad word to say about Phil Lynott? Seemingly the only black kid in Ireland in the 1960s, he was the mixed-race rock 'n' roll flamingo who glided nimbly outta Crumlin and onto the world stage as front man of the still fantastic sounding Thin Lizzy.
We need your consent to load this YouTube contentWe use YouTube to manage extra content that can set cookies on your device and collect data about your activity. Please review their details and accept them to load the content.Manage Preferences
For the music alone - and The Boys are Back in Town is one of the greatest rock songs ever - Phil's iconic status in Ireland's remarkably well-stocked rock pantheon is assured forever. We are still in love with him, although wouldn't it be great to hear more of those actual songs on the radio?
Nobody has a bad word to say about Philo (if you insist) in Emer Reynolds' new film. She is the director of the award-winning The Farthest, the superb documentary about the Voyager space craft's endless flight, and now she has turned her sights on another celestial body in this functional but still engrossing portrait of the Thin Lizzy hero, who died tragically aged 36 in 1986, three years after his glory days had flickered out.
"It is a great story, this little mixed race boy making it out of such humble beginnings and making it all the way to the top of the world stage." - read our interview with director Emer Reynolds
A fan from a very early age, Reynolds has boldly decided not to linger on Phil's sad demise and instead craft a poetic and at times impressionistic homage of the man. To that end, Phil, the saint in the city, is further canonised by a long line of admirers - some very famous, some not at all famous - including Huey Lewis, U2's Adam Clayton, grumpy old James Hetfield of Metallica, and voluble Californian guitarist Scott Gorham, who along with Brian Robertson underpinned Thin Lizzy's exhilarating twin guitar attack.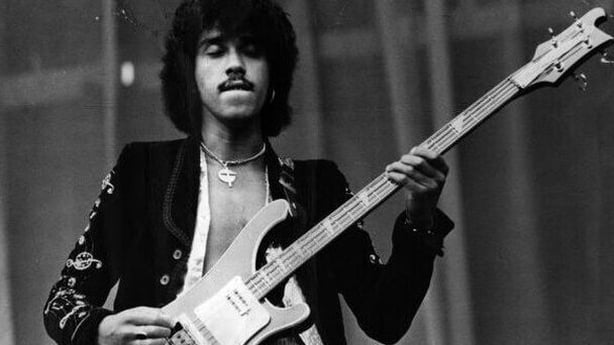 They all attest to what a great guy Phil was but also to his musical prowess and godlike presence as one of rock's great front men. However, far more value is to be had from the always entertaining Brush Shields, Phil's uncle Peter Lynott, and Phil's oldest friend Gus Curtis, who both fill in the blanks of Phil's earlier years.
Aside from a few stylistic flourishes, Reynolds sticks rigidly to the tried and tested language of the rock doc and elects to let the music do the talking, using 31 songs from Phil and Lizzy's back catalogue.
Check out RTÉ Archives' extensive collection of Phil Lynott video and audio
Phil alchemised The Tain, The Beano, cowboy movies and a deep love for Dublin with street fighting bravado and made it look and sound like the most obvious thing in the world but even as those songs flash by in an accidental montage of world tours and interview clips, the sensitive hard rocker cliché is rather overcooked.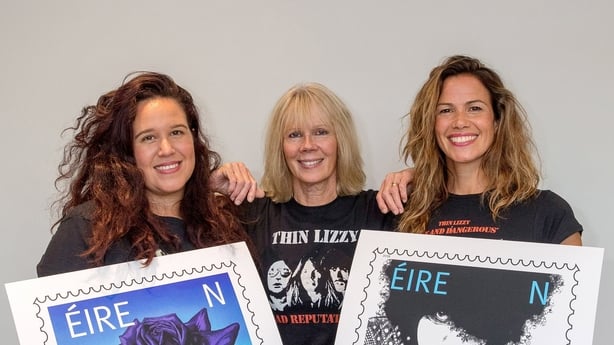 It means that this poetic and lyrical appreciation of the man makes him a rather remote figure somewhere off on the edges of memory. That's certainly the case for his daughters, Cathleen and Sarah, who were very young when their father died. His former wife Caroline, daughter of TV host Leslie Crowther, whom he first met over the phone when she was working for the band's press agent, notes that Phil, "always sounded like he was in bed when he was talking to you, which I later discovered he was."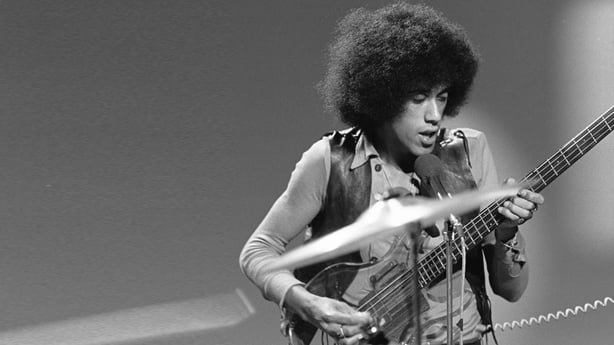 Oddly, his solo career doesn't seem to get a look in and his tragic demise is glanced over, rather like the way the camera panned discreetly away in misfiring Queen biopic Bohemian Rhapsody. It's a creative decision by the director but it renders this affectionate and loving portrait inert and, well, incomplete.
Like Julien Temple's far more anarchic Shane MacGowan documentary, there is very little new here, but Reynolds' movie remains a very lovely and very touching memorial to the coolest cat in Irish music history.
Another sign of Dublin's enduring love affair with Phil is the growing number of eyesore electrical power boxes on the city's streets that have been painted over with portraits of the great man. How fitting is that?
Alan Corr @CorrAlan2
Songs for While I'm Away is screened on RTÉ One tonight at 9.35pm