After being delayed by the pandemic, new Phil Lynott documentary Songs for While I'm Away is finally hitting cinemas this week. Alan Corr spoke to the film's director Emer Reynolds
Phil Lynott was the mixed-race rock 'n' roll flamingo who glided nimbly outta Crumlin in Dublin and onto the world stage as frontman of the still fantastic sounding Thin Lizzy.
He loved Dublin and Emer Reynolds' affectionate and poetic portrait of the coolest cat in Irish rock history more than proves that we're still in love with him.
Read our review of Phil Lynott: Songs for While I'm Away.
The film features archival footage of Phil himself and new interviews with Scott Gorham, Adam Clayton, John Kelly, Huey Lewis, James Hetfield of Metallica, artist Jim Fitzpatrick, and Phil's daughters Cathleen Howard-Lynott, Sarah Lynott, and his former wife Caroline Taraskevics.
We need your consent to load this YouTube contentWe use YouTube to manage extra content that can set cookies on your device and collect data about your activity. Please review their details and accept them to load the content.Manage Preferences
Reynolds is a multi-award-winning film editor who has worked on numerous TV and film projects. She made her documentary directorial debut with Here Was Cuba, followed by her solo-directed, award-winning feature documentary The Farthest, a superb film about the Voyager space craft's endless flight.
She turned her sights on another celestial body in recent years and now her intimate and compassionate documentary about Phil, who died tragically aged 36 in 1986, is finally getting a cinema release.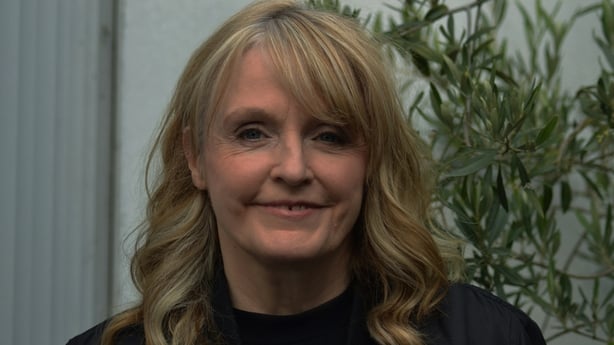 Your introduction to Phil Lynott and Thin Lizzy came at a very young age . . .
Emer Reynolds: "Myself and my sister both had boyfriends who were Thin Lizzy mad. My sister's boyfriend subsequently became my brother in law and they had a Thin Lizzy tribute band at their wedding. They introduced me to Thin Lizzy when I was 15. They were proper fans from a young age, deconstructing all the lyrics from the early albums and I went to Thin Lizzy's final Irish gig at the RDS in 1983. We did know they were breaking up, but I had no sense that would be the last time I'd see them. I thought they were taking a little break and would be back bigger and bolder than ever."
How long had you harboured the dream of making a film about Thin Lizzy?
"I was approached by one of the producers, Alan Maher, about finally making a film about Phil. Many people had tried over the years, the definitive documentary, or a drama about him and for various reasons none of those projects ever came to fruition. Alan heard I was a Lizzy fan and approached me. I nearly bit his arm off! I'm a huge fan and it was a dream come true for me. We wanted to make more of a poetic portrait of Phil, the man, the father, the friend rather than a traditional rock doc. We started in early 2018 so I haven't been dreaming about it my whole life but in some ways I have."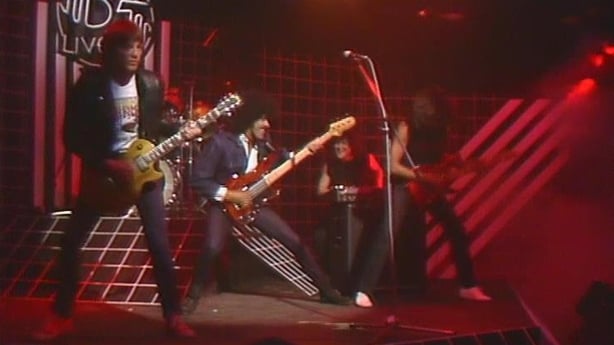 There is a tried and tested language when it comes to rock docs. Is it hard to avoid those tropes and cliches when making a music film?
"You have to try with a lot of integrity and respect to be honourable and do the right thing in telling the human story, which is much more complex and nuanced than a straight rags to riches and then a heady decline to death at a young age. We were very careful, we gave it the respect and dignity that he deserved, that the story deserves, and the music deserved and that's what we tried to do to."
It's a very affectionate and loving portrait of a very loveable man and while it's not quite a hagiography, no one had a bad word to say about Phil . . .
"Certainly it is a very loving portrait and it is suffused, as we wanted it to be, with tenderness and compassion to his life and his tragic death but I think there are darkness in there as his life started to unravel and addictions and other problems started to enter his life. They are in the film and they're in the songs and as you see him physically change and perhaps decline visually. It's in there but not overtly, it's more subtext."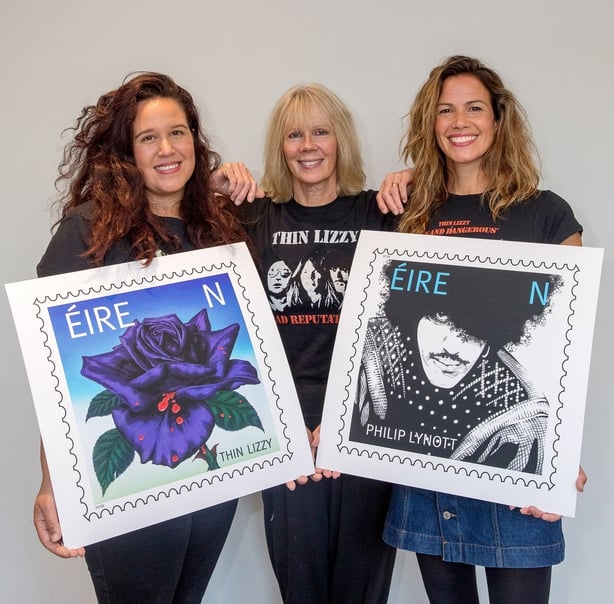 Your framing device for the film is the actual songs, but do you think you've covered any new ground here?
"I think the new ground is to show a more complex portrait of the man behind the image and the songwriter behind the superstar. People will feel they know this story but there is a depth to it and a subtlety to the story of the child to the story of the man and how he adopted a rocker image to protect himself and his privacy and shyness. I think the film has a depth to the portrait of a complex human being through the voices of his close friends and family who spoke for the first time and gave us an insight into him."
So excited we'll finally get to bring Philo back onstage! Been waiting in the wings! Can't wait to bring our film to your local cinema! Hope to see you there☘️🎸💚⭐️ pic.twitter.com/pmz2FvZtcD

— Emer Reynolds (@emerpreynolds) May 28, 2021
There is a very poignant story in the movie of Phil visiting numerous barber shops in London looking for this own father, Cecil Parris. How much did a sense of abandonment haunt Phil and his music?
"I think it's all through it. You can hear echoes of that child wrestling with the memory of having lost his birth father at a very early age and never having known him and his own mother taking him from England to be raised by his grandmother. As much as he loved his mother those tones are there in his music - he was wary of abandonment. It's all over his work. There is a sadness."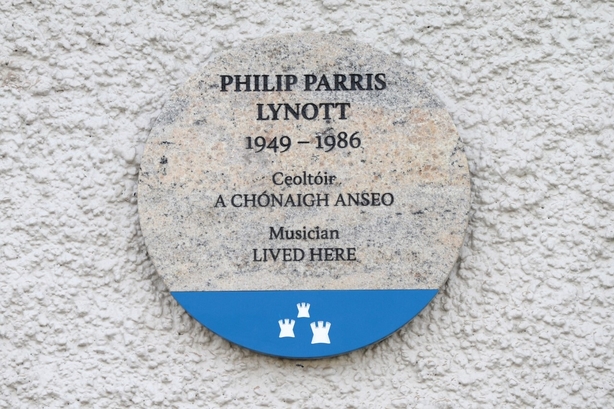 In the movie, Phil's close friend, Guy Curtis, recalls the day Phil told him that his love affair with Dublin was over. Why do you think it ended?
"That's a difficult question. By then Phil was pretty much based in London, Lizzy had ended, sadly, his marriage had ended and he felt isolated and maybe he associated Dublin with the bosom of his family and happiness and maybe he thought that was slipping away in the last few years of his life and he was in an unhealthy spiral and he thought he would never get back to those joyous memories again."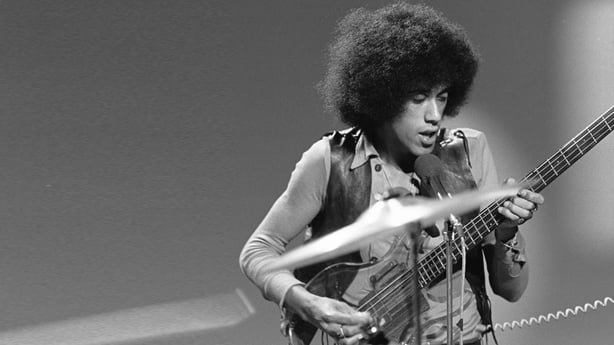 I know it was a creative decision to make a poetic portrait of Phil and tell his story through his music, but the film does gloss over his addictions and his eventual death at such a young age . . .
"I don't think it's a fair criticism to say we haven't covered his demise but it is maybe a fair criticism to say we didn't cover it as loudly perhaps as it has been in other films and works and that was a deliberate choice by me. Not to gloss over it or treat it with any lightness but to acknowledge the darkness of the death. I wanted to treat that moment in his life with the compassion and dignity it deserves and he was in the grip of something he tried to escape but couldn't and I'm always mindful of that there but for the grace of god go I. How can we say what would have happened to him if he had made it through that moment? Darkness is part of the film and sadness is part of the film and the unhappy ending is part of the film obviously but it's not the biggest note. The biggest note in the film is a desire to celebrate him and treat his life with compassion and tenderness and really celebrate the great story - and it is a great story, this little mixed race boy making it out of such humble beginnings and making it all the way to the top of the world stage and writing some incredible songs."
Phil Lynott: Songs for While I'm Away is in Irish cinemas from June 11