A Dublin City Council commemorative plaque to Phil Lynott has been unveiled at the house in Crumlin, Dublin, where the late Thin Lizzy front man where grew up.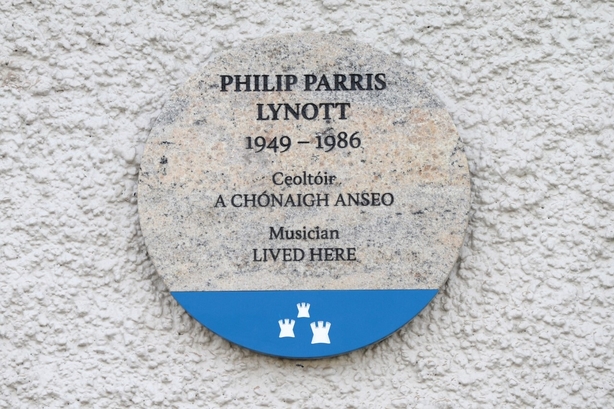 Phil's uncle Peter Lynott, Emer Reynolds, director of upcoming Phil Lynott documentary Songs for While I'm Away, and Cllr Vincent Jackson were present at the unveiling of the plaque in his honour on his childhood home on Leighlin Road, Crumlin.
Peter Lynott, who was only a few years Phil's senior, welcomed the decision by Dublin City Council and Universal Music Ireland to honour and remember Phil.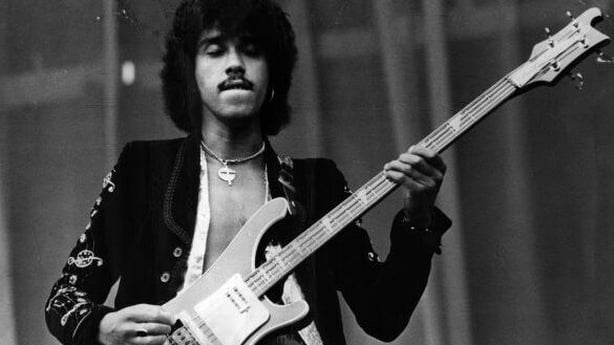 "Who would have thought 65 years ago when Philo and I were reading comics on the bedroom floor, that a plaque would be going up outside this very house in memory of him," Peter said.
Hot Press editor Niall Stokes also spoke at the unveiling "Philip Lynott was a truly magnetic figure and he was a legend all over Dublin, even when he was growing up," he said.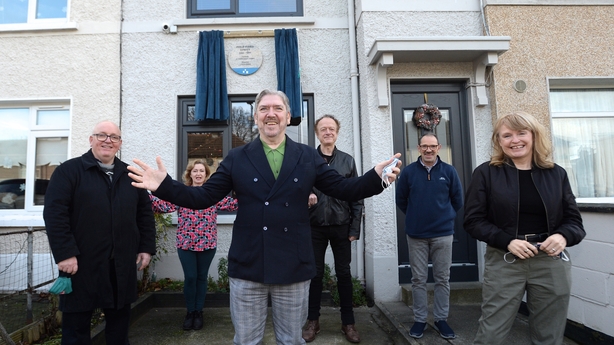 "I remember seeing him on stage for the first time with Skid Row and - as the iconic first black Irishman - he dominated the stage, even as a teenager, alongside great musicians like Brush Shiels, Gary Moore and Noel Bridgeman.
"It was no surprise when he went on to take the world by storm as lead singer and main songwriter with Thin Lizzy, delivering one of the greatest live albums of all time with Live and Dangerous.
"And so it is really fitting - to coincide with the release of Emer Reynolds wonderfully affectionate new film Phil Lynott: Songs for While I'm Away - to bring it all back home by unveiling this plaque at the house here in Leighlin Road, Crumlin, where he was brought up".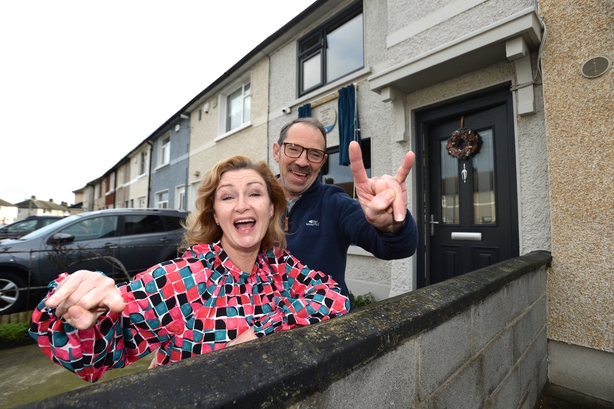 Speaking about the unveiling, Councillor Michael Mac Donncha, Chair of the City Council's Commemorations & Naming Committee said: "The Commemorative Plaques scheme allows the City to formally commemorate people who have made a significant contribution to the life of Dublin.
"Through his music Philip Lynott brought happiness and joy to Dubliners and to fans all around the world. It is fitting that the City in which he grew up honours him with this commemorative plaque".
We need your consent to load this YouTube contentWe use YouTube to manage extra content that can set cookies on your device and collect data about your activity. Please review their details and accept them to load the content.Manage Preferences
January 4th, 2021 marks the 35th anniversary of the late singer's death and coincides with the film release of Phil Lynott: Songs For While I'm Away, which is set to be screened in cinemas across Ireland from St. Stephens Day.
Directed by the award-winning Irish director Emer Reynolds, it tells the story of how Phil Lynott - a young boy from working class 1950's Dublin - became one of Ireland's greatest rock stars.