Start planning around the sunshine - two great new movies book-end our goodbye to July.
Friday sees the release of The Big Sick; the best relationship comedy since The Five-Year Engagement with enough heart and humour to persuade even the most doom-disposed that there's no need to declare their adulthood a permanent disaster zone just yet.
Before that life lesson we have the chance to roll back the years with the anarchic feelgood of Captain Underpants, a manic superhero caper (sorry) that induces a sugar rush regardless of whether you've bought any of the white gear in the foyer. At a third of the length, it's three times more entertaining than Suicide Squad and Batman v Superman: Dawn of Justice combined. But be warned: the five-year-olds you've brought as cover may decide that they can't take you anywhere and sit somewhere else.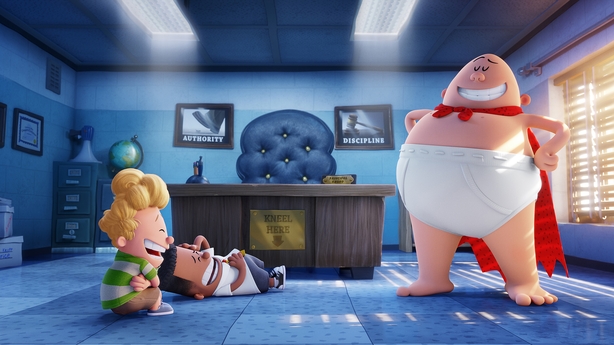 Based on Dav Pilkey's bestsellers (Christmas stocking sorted), this all-hell-breaks-loose adventure sees prank-obsessed pals George and Harold (Kevin Hart, Thomas Middleditch) bring their comic book creation to life by hypnotising the Scrooge-like school principal with a ring found in a cereal box. Keeping him out of trouble is a full-time job. Keeping you and yours hooked from start to finish is a done deal.
From the get-go here there's no let up in terms of quality gags or mischief with the villain summing up proceedings as "completely implausible, juvenile and filled with the lowest form of wit: potty humour". Go on with his bad self - this movie plays like Ferris Bueller in fourth class and even includes Yello's Oh Yeah by way of a tribute. Chicka, chicka!
Along with all the gas (both types - we even get the 1812 Overture on whoopee cushions), writer Nicholas Stoller has stuffed in some of the best snarkiness this side of your favourite sitcoms. "Are you going to tell our parents? No your parents are obviously total failures."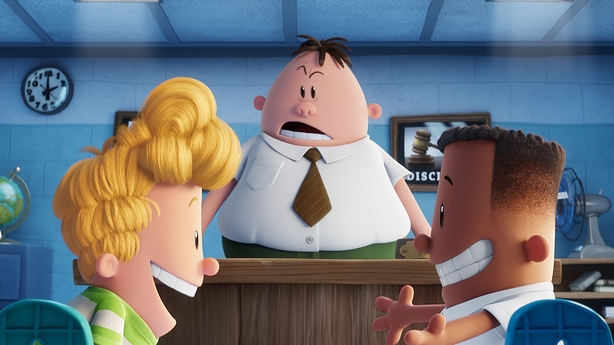 "True power comes from within. No it doesn't, Melvin, that's on stupid posters" and "Someone has to stand up for The Man. No one has to stand up for The Man! That's the whole point of The Man: he stands up for himself!" are just some of the highlights. Stoller was behind the lens for Bad Neighbours; wrote and directed the sequel and - ironically - The Five-Year Engagement and also has the last two Muppets movie scripts on his CV. Love any of them and you'll get plenty out of this.
At just 89 minutes, there was room for more mirth and mayhem here, but that's the only fault in a movie that reminds us that laughter truly is the best medicine. "Never underestimate the power of Underpants" indeed.