A year still blighted by the global pandemic saw several shocking and unexpected deaths of much-loved celebrities. Here are some of the high-profile figures from Ireland and abroad who were mourned during the last 12 months
JANUARY
Liam Reilly
The lead singer of Irish band Bagatelle died aged 65. A native of Dundalk in Co Louth, Liam fronted the band for over 40 years and had hits with Summer in Dublin, Trump Card and Second Violin, along with many others.
We need your consent to load this rte-player contentWe use rte-player to manage extra content that can set cookies on your device and collect data about your activity. Please review their details and accept them to load the content.Manage Preferences
In 1990, Liam represented Ireland at the Eurovision Song Contest with the song, Somewhere in Europe. He came joint-second with French entry Joëlle Ursull.
Gerry Marsden
The Gerry and the Pacemakers star, singer of the Liverpool anthem You'll Never Walk Alone, died at the age of 78.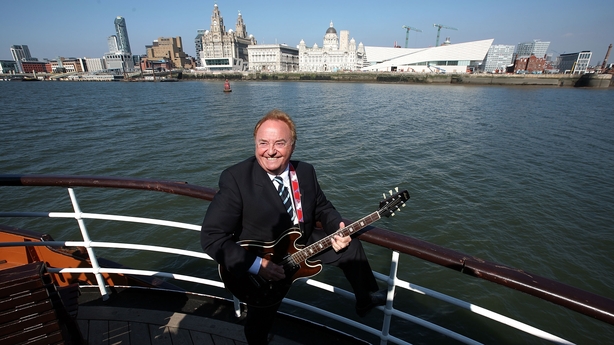 Paul McCartney was among those who paid tribute to his fellow Merseyside singer and "long-time friend".
Tanya Roberts
Former Bond girl Roberts died at the age of 65, several hours after her publicist incorrectly announced her death.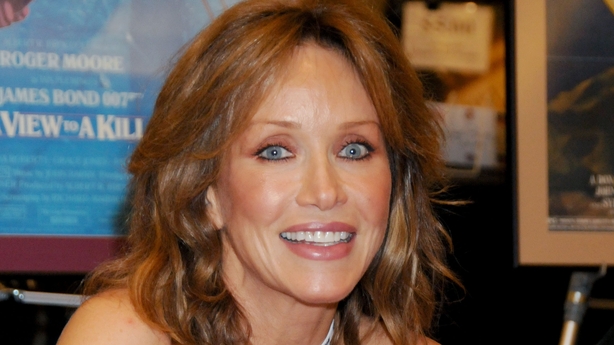 Multiple outlets initially incorrectly reported the death of the actress, who starred as Stacey Sutton opposite Roger Moore in his final Bond film A View To A Kill in 1985.
Phil Spector
Music producer and convicted felon Phil Spector died while he was serving a prison sentence for murder.
In 2009, his outstanding legacy as a producer was ruined when he was jailed for a minimum sentence of 19 years for murdering actress Lana Clarkson.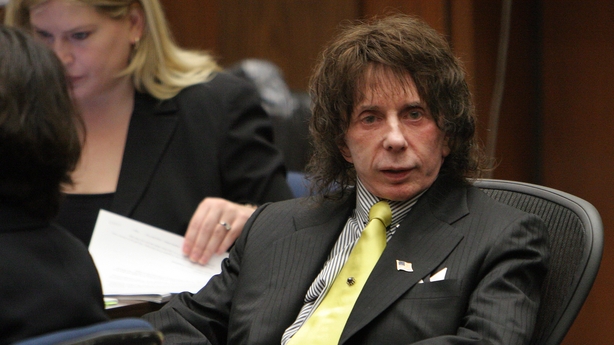 Spector made his name as a record producer for what became known as the 'wall of sound' recording technique. He worked with some of the biggest names in music including John Lennon, Ike and Tina Turner and The Righteous Brothers.
Cloris Leachman
Oscar and multi-Emmy winner Cloris Leachman passed away at the age of 94.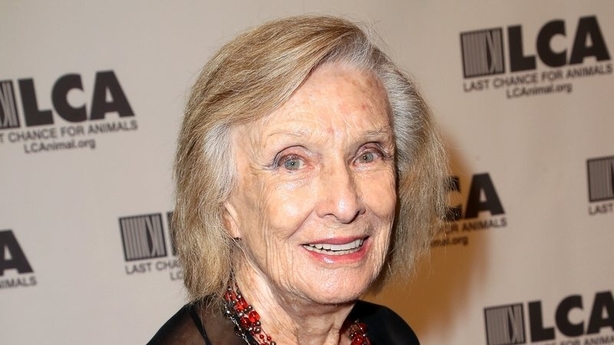 She was best known for her comedy work, including The Mary Tyler Moore Show on television and Mel Brooks' Young Frankenstein on the big screen. She won her Oscar for Best Supporting Actress for her performance in 1971 coming-of-age drama The Last Picture Show.
Michael Apted
The acclaimed British director, whose work included the Up series, which followed a group of people at various stages of their lives in Britain, as well as the 1999 James Bond film The World Is Not Enough, died aged 79.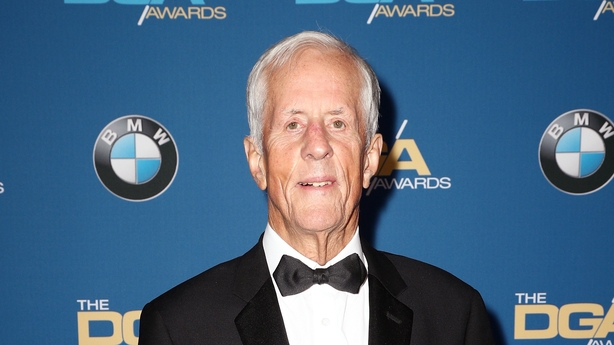 Tributes to Apted came from the Director's Guild of America, Bafta and the Bond franchise.
Larry King
Veteran US talk show host King died at the age of 87 after he was in hospital with Covid-19.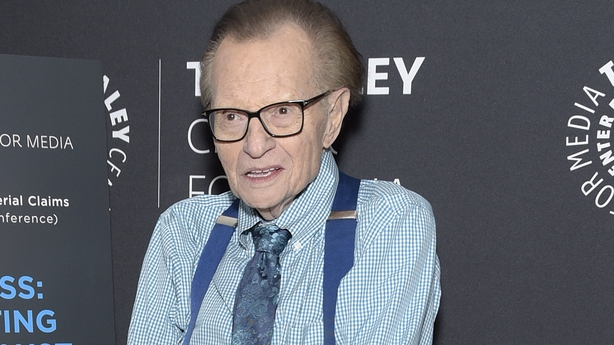 The news was shared on his Twitter page by Ora Media, the studio and network he co-founded in 2012.
Hal Holbrook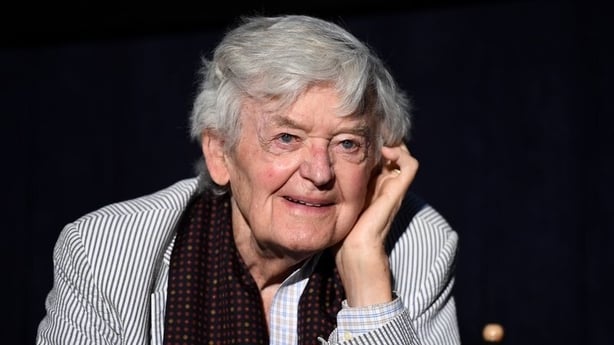 Hal Holbrook, the veteran American actor best known for his role as Watergate source 'Deep Throat' in the Oscar-winning film All the President's Men, and his portrayals of US President Abraham Lincoln and author Mark Twain in numerous productions, died at the age of 95.
FEBRUARY
Christopher Plummer
The Sound Of Music star died at his home in Connecticut, in the US, aged 91.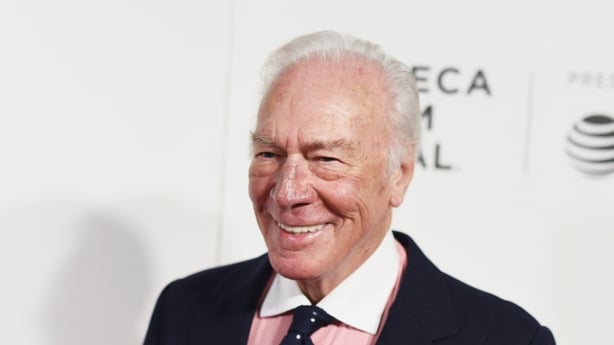 In 2012 Plummer became the oldest actor to win an Oscar, and tributes were paid following his death by celebrities including his co-star Dame Julie Andrews, Russell Crowe and Anne Hathaway.
Chick Corea
The American jazz composer and electric keyboard pioneer died aged 79.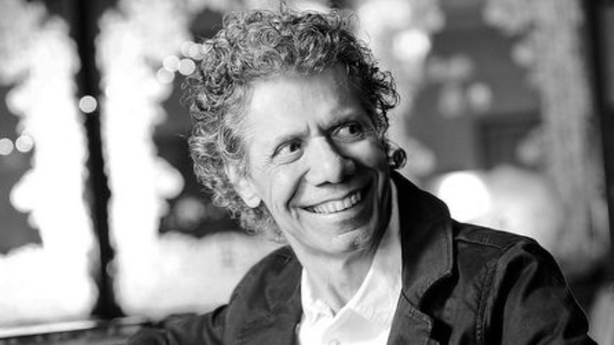 His compositions-turned-jazz standards included Spain, 500 Miles High and La Fiesta. He was among a select group of talent, alongside Herbie Hancock and Keith Jarrett, to emerge as some of the 20th century's most influential pianists.
Rynagh O'Grady
Irish actress Rynagh O'Grady, who was best known for her work at the Abbey Theatre and as Mary in Father Ted passed away.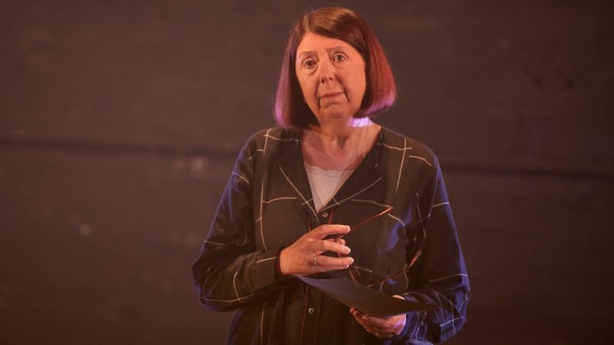 She trained in the Abbey School of Acting and first appeared on its stage in 1969. Her notable productions included Donal O'Kelly's Mamie Sighs in 1990 and more recently Deirdre Kinahan's The Unmanageable Sisters.
Mary Wilson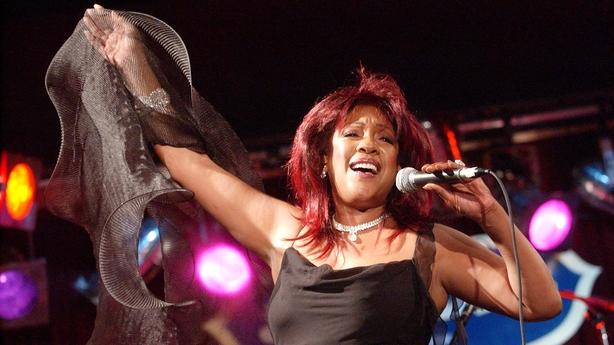 Mary Wilson, who co-founded Motown group The Supremes alongside Diana Ross and Florence Ballard, died aged 76.
Dustin Diamond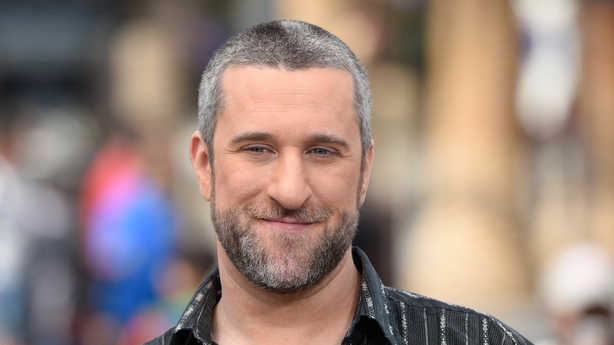 Actor Dustin Diamond, best known for playing Samuel "Screech" Powers on hit sitcom Saved By The Bell, died aged 44.
MARCH
Johnny Briggs
The Coronation Street actor, known for his role as Mike Baldwin in the long-running ITV soap, died age 85 after a long illness.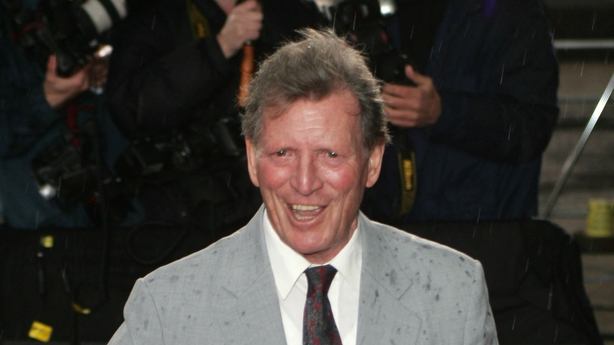 Cast members described Briggs as a "lovely man" who they all "adored".
George Segal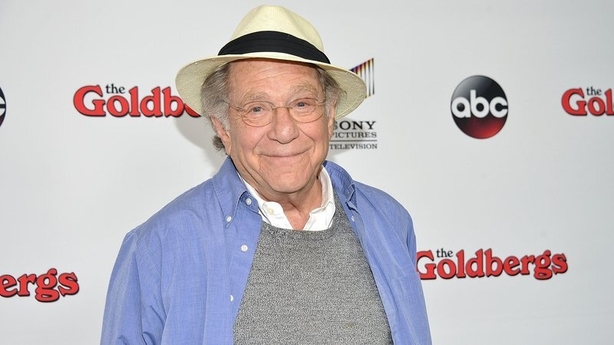 George Segal, the veteran star of US TV sitcom The Goldbergs, who was Oscar-nominated for his role in Who's Afraid of Virginia Woolf?, died at the age of 87 due to complications from surgery.
Bunny Wailer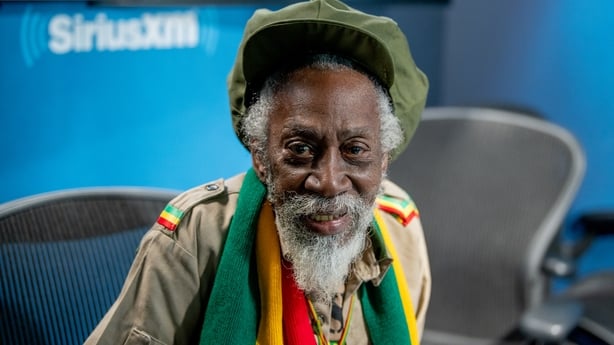 The co-founder and last living member of Jamaican reggae group the Wailers, who rocketed Bob Marley to global stardom, died aged 73.
Noel Bridgeman
The acclaimed Irish drummer, who played and recorded with Skid Row, Mary Black, The Waterboys, Van Morrison, Christy Moore and many others, passed away after a long career.
We need your consent to load this YouTube contentWe use YouTube to manage extra content that can set cookies on your device and collect data about your activity. Please review their details and accept them to load the content.Manage Preferences
Among those paying tribute were writer, photographer, DJ and musician BP Fallon, who told RTÉ Entertainment, "Noel Bridgeman was an unsung hero of Irish rock 'n' roll, kicking off drumming with Skid Row and Granny's Intentions and then, via hundreds of gigs with the good of Irish music before and afterwards, he became the drummer in The Waterboys.
"More importantly, Noel was a beautiful man, loved by all who knew him. Noel, sail on - I send you love and gratitude"
Jessica Walter
Emmy Award-winning Walter, known for Arrested Development and Archer, died aged 80.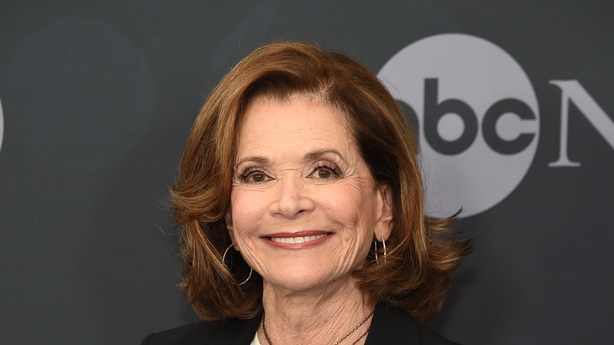 Co-stars including Jason Bateman, Will Arnett and Tony Hale were among the many celebrities who paid tribute to the "one of a kind" actress.
APRIL
Shay Healy
Eurovision-winning songwriter and former RTÉ broadcaster Shay Healy died at the age of 78. His song What's Another Year, sung by Johnny Logan, won the Eurovision Song Contest in 1980.
We need your consent to load this rte-player contentWe use rte-player to manage extra content that can set cookies on your device and collect data about your activity. Please review their details and accept them to load the content.Manage Preferences
Alongside writing, Shay continued his broadcasting career most notably with the late night talk show Nighthawks.
Jim Steinman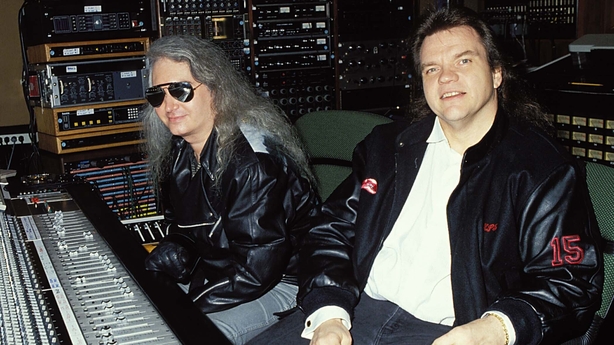 Composer and lyricist Jim Steinman, whose credits include Meat Loaf's landmark album Bat Out of Hell, his worldwide hit I'd Do Anything for Love, and Bonnie Tyler's number one power ballad Total Eclipse of the Heart. died aged 73.
Paul Ritter
The Friday Night Dinner and Chernobyl actordied at the age of 54 with a brain tumour.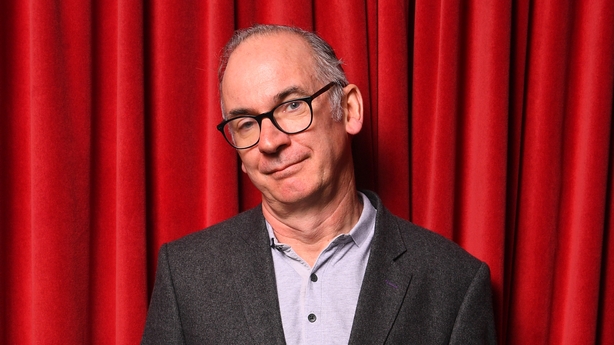 Simon Bird, who played Ritter's on screen son in the sitcom, described him as "unfailingly generous" and "undeniably cool".
Helen McCrory
News of the death of the"beautiful and mighty" actress from cancer aged 52 was shared by her "heartbroken" husband Damian Lewis.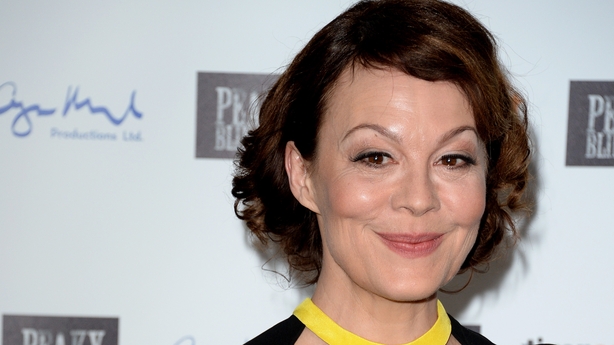 McCrory, who starred in the hit crime drama Peaky Blinders, James Bond film Skyfall and as Narcissa Malfoy in the Harry Potter franchise, died peacefully at home.
DMX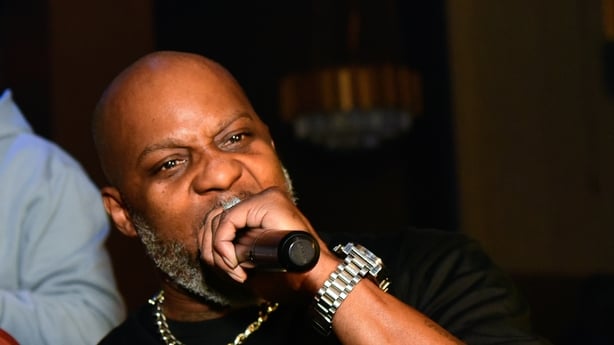 American rapper and actor Earl Simmons, known by the stage name DMX or Dark Man X, died at age 50, after the musician was hospitalised for what reports said was a heart attack during a drug overdose.
Les McKeown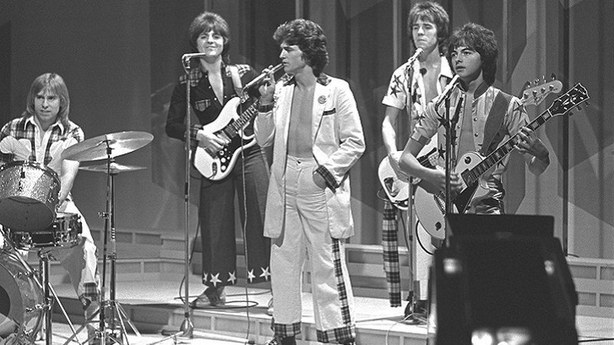 Bay City Rollers singer Les McKeown died at the age of 65. The Edinburgh-born pop vocalist was the front man of the Scottish group during their 1970s' heyday. They were that decade's equivalent to Take That, Westlife or One Direction.
MAY
Tom Hickey
Tom actor was in his 70s and had been a leading figure in the Irish acting world for more than six decades and was most famous for playing Benjy in the RTÉ series, The Riordans.
We need your consent to load this rte-player contentWe use rte-player to manage extra content that can set cookies on your device and collect data about your activity. Please review their details and accept them to load the content.Manage Preferences
Born in Kildare, he was one of the founding members of Dublin's Focus Theatre and went on to work with many of Ireland's leading playwrights and directors. He appeared in numerous feature films and television roles.
Olympia Dukakis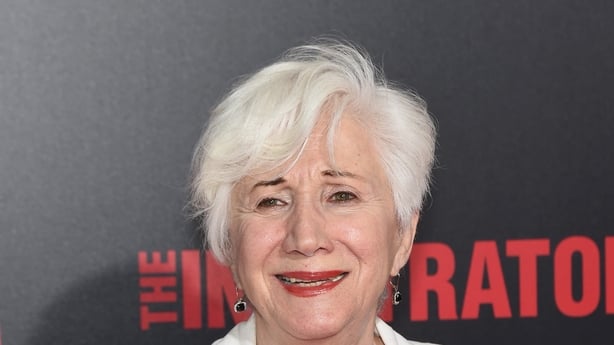 The Oscar winning actress died in New York at the age of 89. She had worked for decades as a little known stage, film and TV actor before rocketing to fame after Moonstruck for which she received an Oscar for best supporting actor in 1988.
Charles Grodin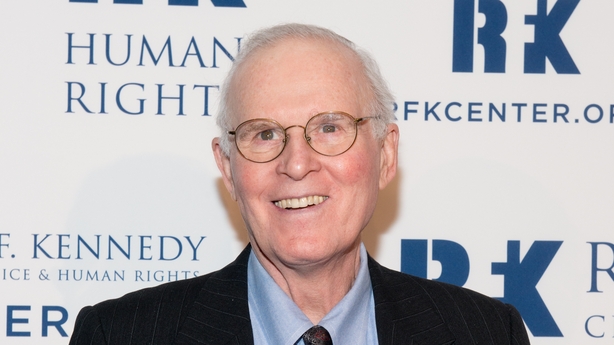 The offbeat actor and writer who starred as a newlywed cad in The Heartbreak Kid and stole the show in Midnight Run, died at the age of 86. Grodin appeared in a string of notable films from the 1970s onward, including The Woman In Red, and Heaven Can Wait.
Nick Kamen
Model and singer Kamen, who was considered a protege of Madonna, died at the age of 59 after a long illness.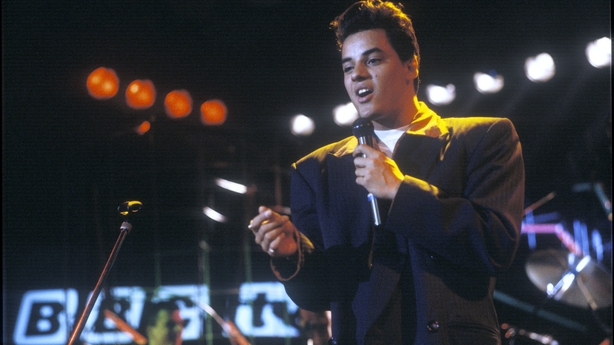 She led the tributes to Kamen – also known for his Levi's 501 advert set in a laundrette – along with Boy George and comedian Matt Lucas.
JUNE
Ned Beatty
The US actor, famed for his roles in Deliverance, Nashville and Superman, died aged 83.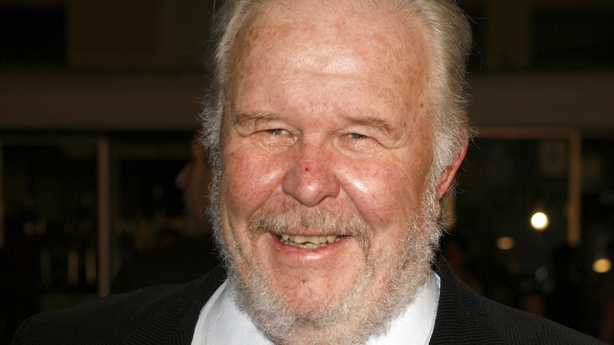 The Kentucky-born star with Irish roots was a prolific character actor and made his memorable film debut in 1972's Deliverance. The role launched his decades-long career in film and television which saw him rack up more than 150 credits in movies and TV shows.
JULY
Richard Donner
The Hollywood director, whose credits include The Goonies and the original Superman film, died aged 91.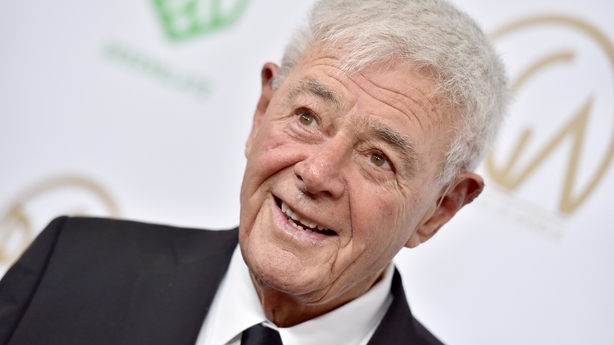 He was remembered as an "incredible director and storyteller," with tributes paid by Steven Spielberg and Mel Gibson.
Jackie Mason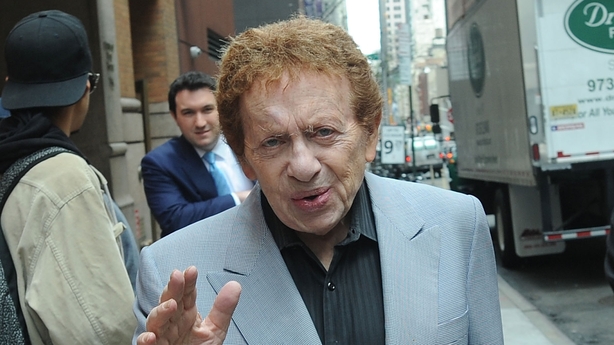 The Tony and Emmy award winning American stand-up comedian and film and television actor. died aged 93.
Joey Jordison
One of the founding members of the metal band Slipknot,Jordison died aged 46.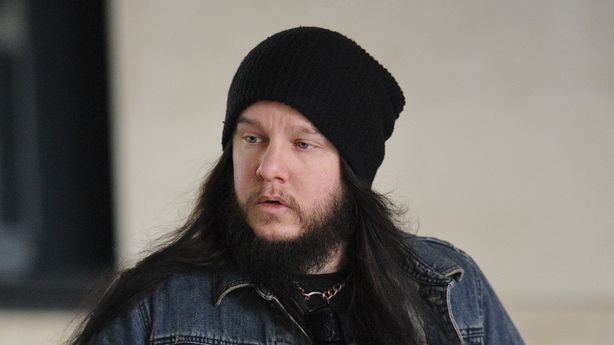 The drummer established the group with percussionist Shawn Crahan and bassist Paul Gray in 1995 and they went on to global and chart success.
Tom O'Connor
Comedian and TV presenter Tom O'Connor died aged 81.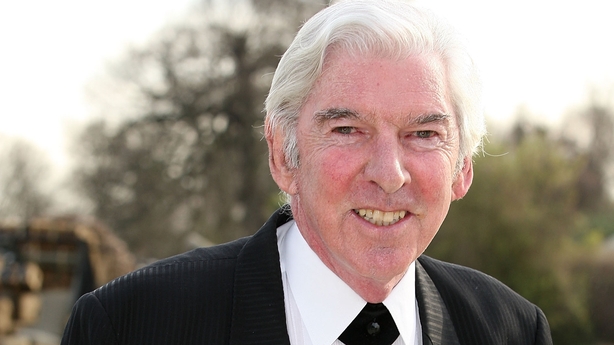 The entertainer, born in Bootle, Merseyside, was best known for presenting a number of hit gameshows on UK TV including Crosswits and Name That Tune.
AUGUST
Una Stubbs
Best known for her roles in the film Summer Holiday and BBC shows Till Death Us Do Part and Sherlock, Stubbs died aged 84.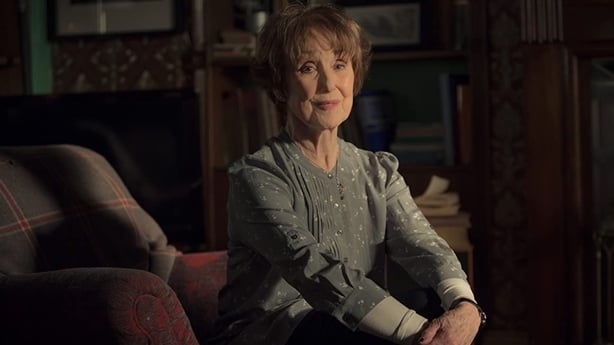 Summer Holiday co-star Cliff Richard hailed her as "gorgeous" and "wonderful".
Sean Lock
When the comedian died of cancer at the age of 58 he received a mountain of tributes from other comedy greats such as Lee Mack, Bill Bailey and Eddie Izzard.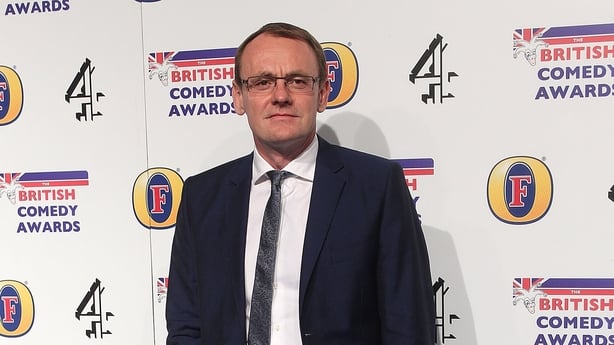 Lock was known for his surreal content and deadpan style, and was a team captain on Jimmy Carr's Channel 4 comedy panel show 8 Out Of 10 Cats and the spin-off, 8 Out Of 10 Cats Does Countdown.
Charlie Watts
The Rolling Stones star was hailed as "one of the greatest drummers of his generation" following his death at the age of 80.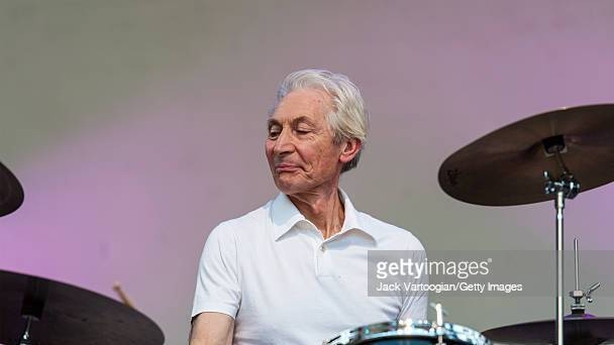 He had been a member of the rock group since 1963 and played on classic tracks including (I Can't Get No) Satisfaction, Paint It Black, Jumpin' Jack Flash and Brown Sugar.
Don Everly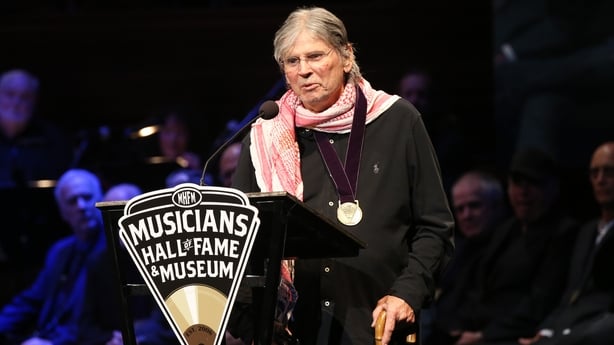 Don Everly - the last surviving member of the legendary rock 'n' roll duo The Everly Brothers - died at the age of 84. The Everly Brothers had hits worldwide in the late 1950s and early 1960s, including Bye Bye Love and All I Have To Do Is Dream.
Ed Asner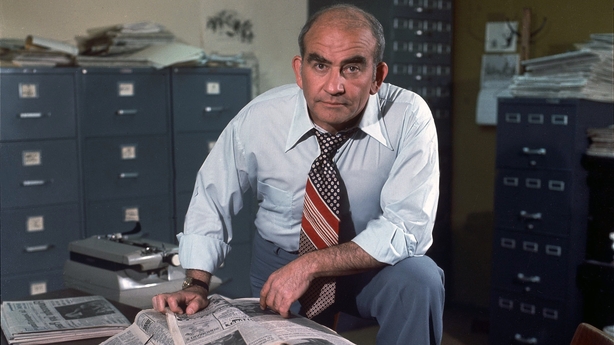 Ed Asner, the seven-time Emmy winner who played the iconic TV character Lou Grant on The Mary Tyler Moore Show and his own spin-off drama, and also voiced Carl Fredricksen in the animated film Up, died at the age of 91.
Lee "Scratch" Perry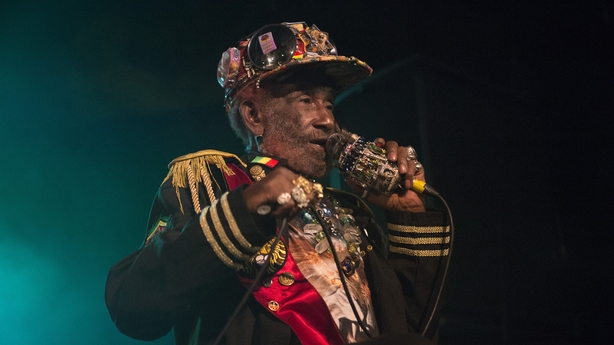 Reggae icon and dub pioneer Lee 'Scratch' Perry died aged 85. Perry was born in Kendal, Jamaica in 1936. His musical career began in the late 1950s when he was hired by Clement 'Coxsone' Dodd, head of reggae studio and label Studio One. He went on to set up his own label Upsetter Records in 1968.
Nanci Griffith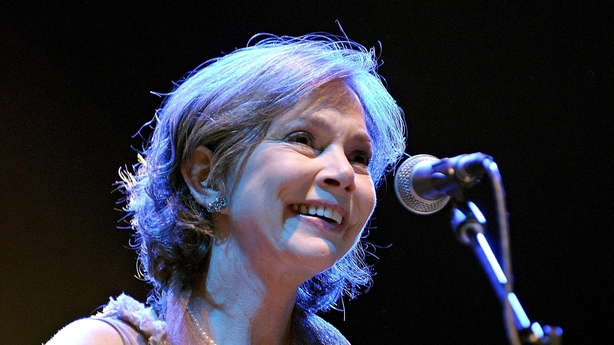 Nanci Griffith, the Grammy-winning singer-songwriter who penned folk and country songs including Love at the Five and Dime,' died at the age of 68. Griffith recorded duets with Emmylou Harris, John Prine, Willie Nelson and others including Frances Black and had a major hit with her rendition of From a Distance.
SEPTEMBER
Sarah Harding
The Girls Aloud singer died aged 39 after being diagnosed with breast cancer.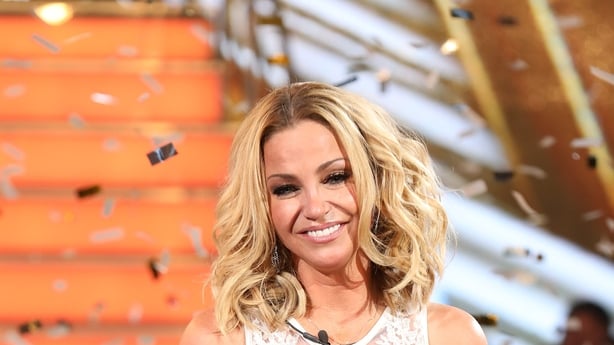 Famous names from the worlds of music and television, including, Alesha Dixon, Davina McCall and Geri Horner, shared their condolences and memories of working with the "shining star" after her death was announced.
Michael K Williams
The Wire actor was found dead aged 54 at his home in Brooklyn, New York.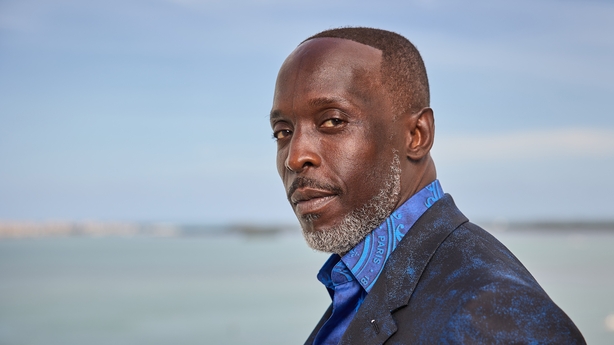 Williams, who had a distinctive facial scar from a bar fight on his 25th birthday, was best known for playing the charismatic Omar Little in the acclaimed HBO crime drama, as well as for his role in gangster series Boardwalk Empire.
Maria Mendiola
Mendiola, known for her rendition of the 1977 disco anthem Yes Sir, I Can Boogie, died aged 69.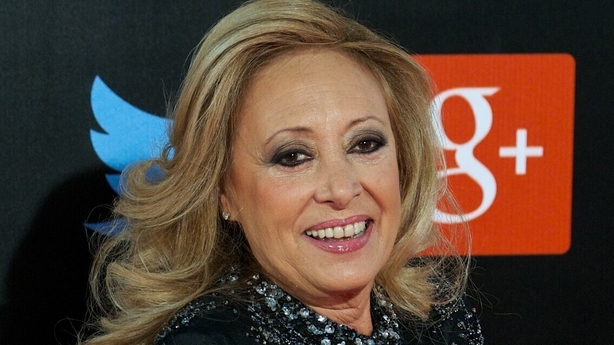 The song became the unofficial anthem of Scotland football fans in 2015.
John Challis
The Only Fools And Horses star died from cancer at the age of 79.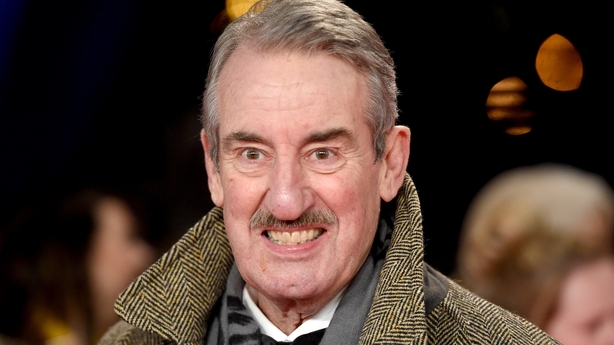 His portrayal of unscrupulous second-hand car dealer Boycie in the beloved sitcom won him many fans, and he was described by members of the industry as a "true gentleman" and "beloved friend".
OCTOBER
Paddy Moloney
The founder and leader of The Chieftains hailed from Donnycarney in north Dublin and grew up in a musical family.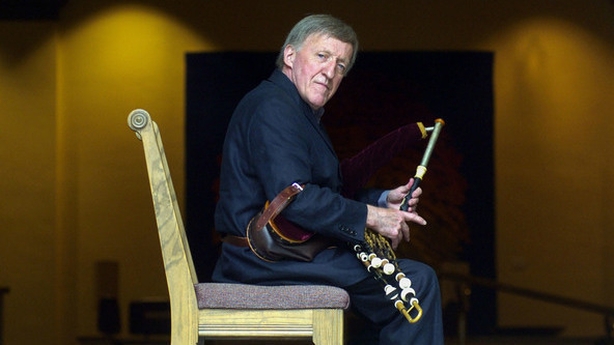 He began playing the tin whistle and then the uileann pipes and formed several groups with musicians in duets and trios, and in 1962 formed the band that would become The Chieftains Sean Potts and Michael Tubridy.
James Michael Tyler
The Friends actor, known for his role as quirky coffee shop manager Gunther, died aged 59 after being diagnosed with prostate cancer.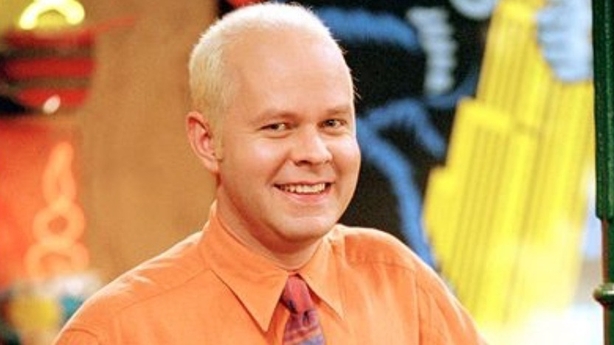 Jennifer Aniston, whose character Rachel was the subject of Gunther's unrequited love said the show "would not have been the same" without him.
Lionel Blair
The showbusiness veteran died aged 92 following a seven-decade career.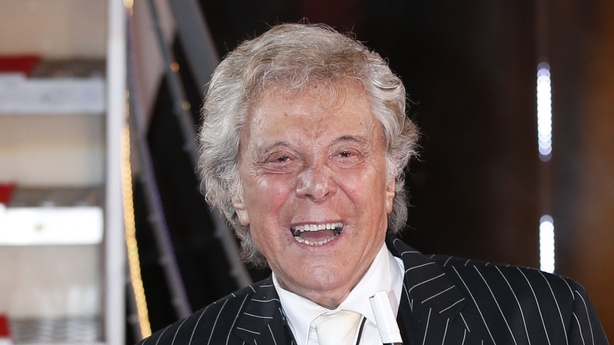 The actor, tap dancer, presenter and choreographer was declared a "showbiz trooper" and received tributes from members of the industry such as Bonnie Langford and Julian Clary.
NOVEMBER
Stephen Sondheim
Sondheim, creator of demonic musical Sweeney Todd, was hailed as one of theatre's "greatest geniuses" following his death aged 91.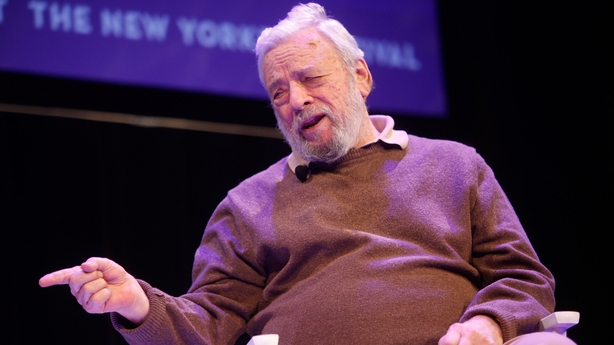 Phantom Of The Opera creator Lord Andrew Lloyd Webber was among those who paid tribute, describing him as a "musical theatre giant of our times, an inspiration not just to two but to three generations".
Virgil Abloh
Louis Vuitton designer Abloh died aged 41 after a private cancer battle.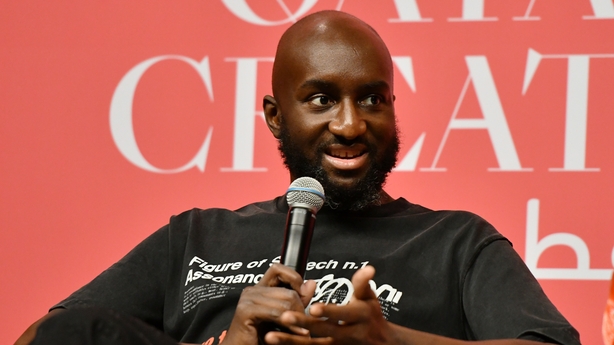 A host of celebrities including Hailey Beiber, Kanye West and Drake all paid tribute to the pioneering designer after the news was announced.
Dean Stockwell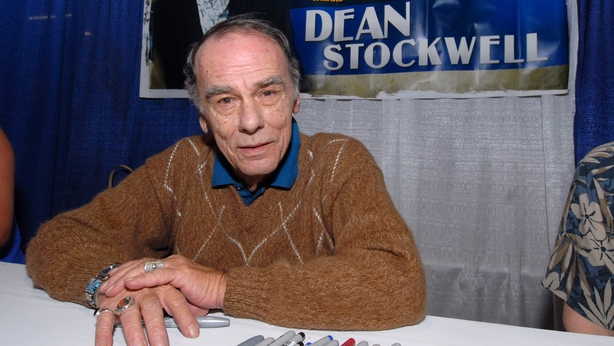 American actor Dean Stockwell, who starred in and TV series Quantum Leap and several David Lynch movies, died at the age of 85.
DECEMBER
Michael Nesmith
Nesmith, singer and guitarist with American pop quartet The Monkees, died at the age of 78.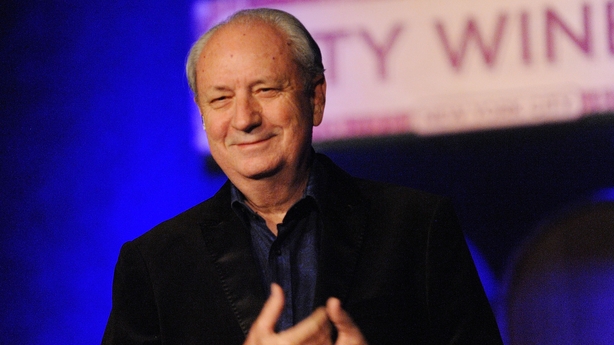 The group achieved international fame in the 1960s, but Nesmith was also a successful novelist and businessman.
Carlos Marin
The singer from the male quartet group Il Divo died at age 53.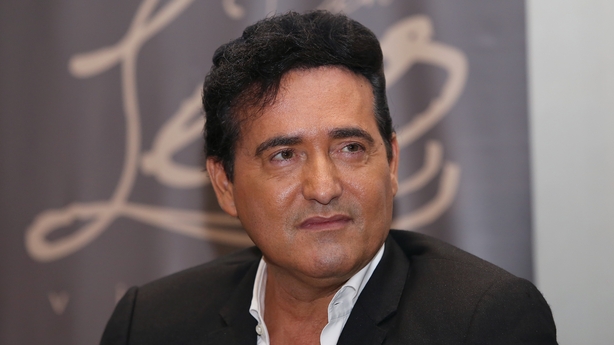 The German-born Spanish baritone's bandmates paid tribute to their "friend and partner" and said there would "never be another voice or spirit like Carlos".
Janice Long
BBC radio presenter Janice Long, who was the first regular female presenter on Top Of The Pops, died at the age of 66.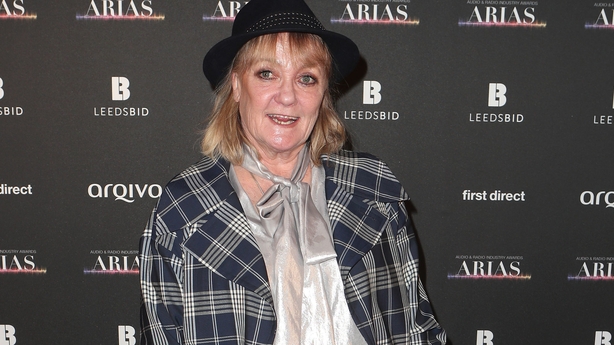 During a 40-year career, she hosted shows across flagship BBC stations including Radio 1, as well as the breakfast show on Greater London Radio and XFM.
Betty White
Veteran comedic actress Betty White, who starred in globally popular sitcom The Golden Girls, died just three weeks away from her 100th birthday.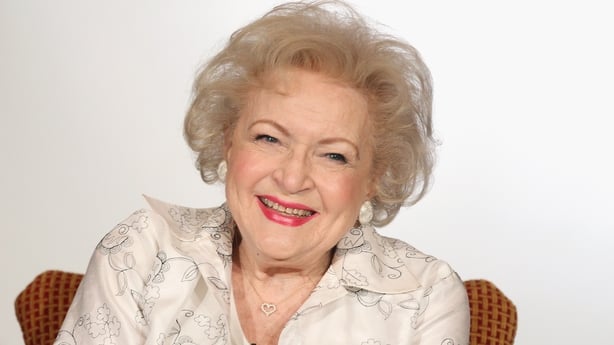 She appeared in hit US sitcoms including Hot In Cleveland, The Mary Tyler Moore Show, The Betty White Show and Life With Elizabeth during a career spanning more than 80 years.