FAIR CITY
This week on Fair City, Darragh discovers exactly how much of Carol's money Lee lost on the horse.
Lee has an intimidating run-in with loan shark Aidan. Despite Lee's protests, Darragh tells Carol the truth about his money. Carol warns Lee to get her money back.
Later, Carol doubles down on her threat when Lee stands up to her. Aidan finds out that Lee also owes Carol money, and offers to buy the debt from her. For more, click here.
EASTENDERS
On EastEnders this week, Callum leaves work unannounced to attend Chris's memorial. However, the occasion proves to be overwhelming and he leaves early.
Whitney has noticed Callum's strange behaviour and asks him whether he's having an affair. Callum explains that his friend died, and after support from Whitney, he heads back to the memorial.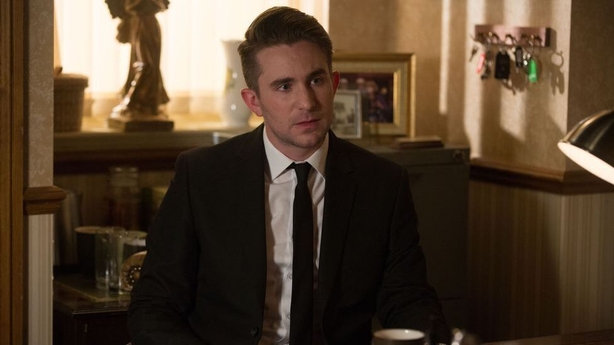 Elsewhere, Mick struggles to breathe. When Stuart tries to win Mick back as a friend, the Queen Vic landlord refuses to engage with him. Later, Mick's issues come to a head as he collapses again.
Meanwhile, Bobby wakes up in the restaurant after avoiding going home all night. When Bobby sees Max and Ruby together, he leaves Max unsettled by questioning whether he loved Lucy. For more, click here
CORONATION STREET
A devastated Emma is told that her dad has died. In The Rovers, Audrey tells Liz that Emma's mum is Fiona and that her dad is not her biological father. As Liz and Audrey do the maths, they realise that Steve could be Emma's dad!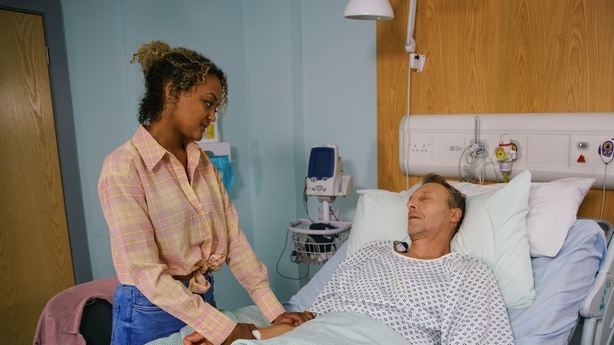 Elsewhere, Robert is heading out, Michelle asks him to take her engagement ring to be resized. When Tyler calls Robert to say they are leaving, Robert heads straight over. An angry Vicky tells Robert to leave and refuses to be his dirty secret any longer. But as he leaves, she finds something which changes her mind.
Meanwhile, Geoff tells Yasmeen that he's had a letter from the insurance company. The money will be in his account in a day or two and he'll transfer it to her as soon as he can. For more, click here
EMMERDALE
This week on Emmerdale, Jessie is confronted by an accusing Nicola over what happened with Maya.
Jessie delivers some angry home truths about the children of the village.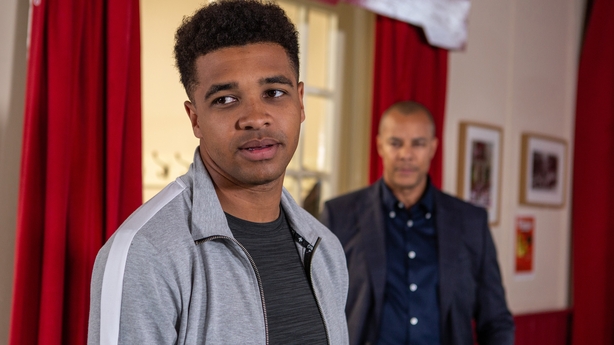 After escorting Jessie outside, Marlon is shocked when she blames him for her outburst.
The next day, Ellis is faced by a mysterious figure from his past.
Later at April's birthday party, Ellis and Jessie are interrupted when they hear a car horn. Jessie reveals to Marlon the mysterious man is Al, Ellis' dad, but why has he turned up at the village? For more, click here.
HOME AND AWAY
On Home and Away this week, Dean realises there is more to Rick than meets the eye.
With Rick seemingly keen to make amends with Dean over everything that has happened in the past, Dean has mixed emotions and isn't sure if he can trust his long lost dad.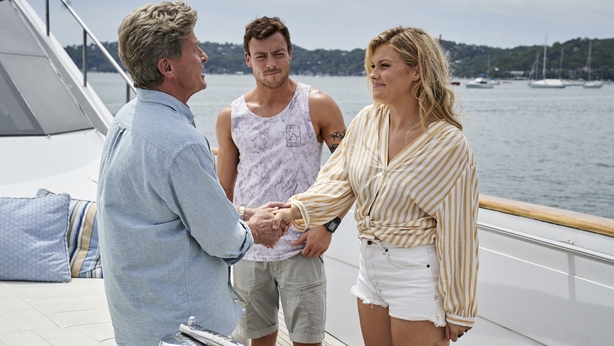 When Rick invites Dean and Ziggy out on his boat, they decide to give him the benefit of the doubt and spend some time with him to see what he is like.
Out on the boat, it looks like there could be hope for the father and son relationship to improve, but it's not long before they realise that he has an ulterior motive. For more, click here.
NEIGHBOURS
On Neighbours this week, Jess Glynne stops by for a performance at the Live at Lassiters festival.
As the Live at Lassiters Musical Festival gets going, Jess Glynne is the guest of honour and takes to the stage to perform an acoustic set. After the show, she is cornered by Paul who tries to convince her to buy one of his properties...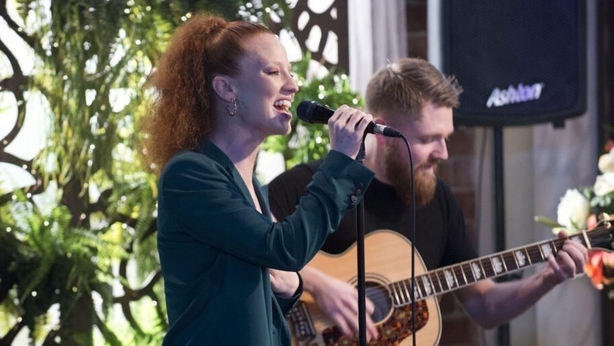 The festival also creates some disappointment for Amy when she realises she's going to miss Hanson perform so she can go to a wedding meeting with Gary. When Gary finds out that Kyle has organised a private performance from Hanson for Amy, he senses the love between the two of them and decides it's time that he stops standing in their way. For more, click here.