This week on Fair City, Darragh discovers exactly how much of Carol's money Lee lost on the horse.
Lee has an intimidating run-in with loan shark Aidan. Despite Lee's protests, Darragh tells Carol the truth about his money. Carol warns Lee to get her money back.
Later, Carol doubles down on her threat when Lee stands up to her. Aidan finds out that Lee also owes Carol money, and offers to buy the debt from her.
Carol allows Lee to pay his debt in installments but Darragh's worried when Lee admits he's short for Aidan's payment.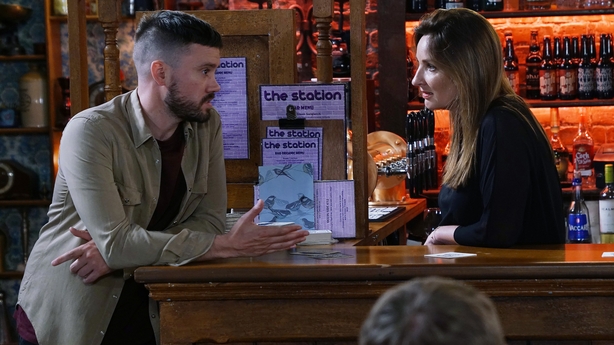 Aidan shows no mercy when Lee is short on his repayment. Lee suffers at the hands of Aidan's thug until Carol comes to his aid.
Darragh helps Lee cover his injuries from Hayley, but Hayley doesn't buy the explanation.
Sharon and Hayley are suspicious when Erica tells them Darragh stood her up. After seeing Lee and Carol deep in conversation, Hayley pries the truth from Carol. Following a run-in with Aidan, Hayley decides to report him to the guards.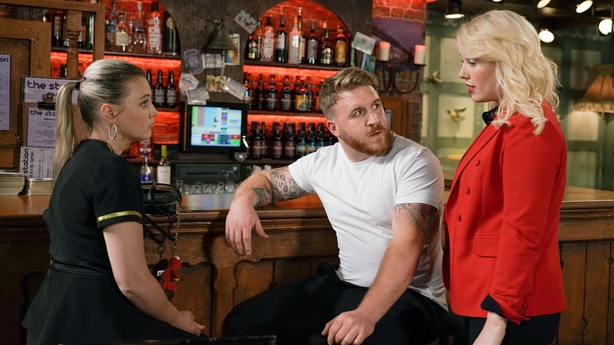 Erica feels she's getting the brush-off from Darragh. When Darragh refuses to tell her what's going on, she gives him an ultimatum.
Elsewhere, Cristiano lies to Will so that Phoebe can go on another date with Aaron, but Will is furious when he catches Phoebe and Aaron out together.
Dearbhla applies to return to Canada but is disappointed when her application has been rejected and takes her anger out on Sean. Tessa advises Dearbhla to go ahead with her party, but the mood sours when a drunk Dearbhla belittles Sean's offer of work at the Station.