A devastated Emma is told that her dad has died. In The Rovers, Audrey tells Liz that Emma's mum is Fiona and that her dad is not her biological father. As Liz and Audrey do the maths, they realise that Steve could be Emma's dad!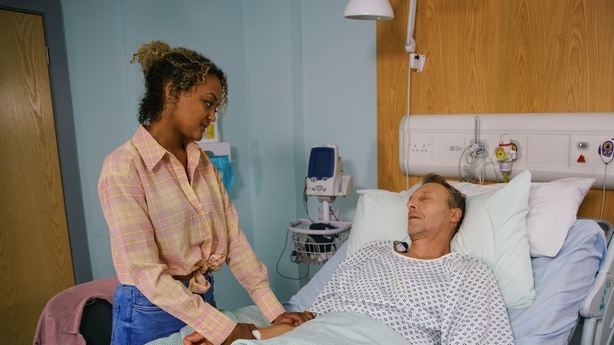 Elsewhere, Robert is heading out, Michelle asks him to take her engagement ring to be resized. When Tyler calls Robert to say they are leaving, Robert heads straight over. An angry Vicky tells Robert to leave and refuses to be his dirty secret any longer. But as he leaves, she finds something which changes her mind.
Meanwhile, Geoff tells Yasmeen that he's had a letter from the insurance company. The money will be in his account in a day or two and he'll transfer it to her as soon as he can.
Later in the week, Gemma returns home and needs to go to the bathroom. Handing her a bucket, Bernie tells her the toilet's broken. Gemma has to resort to using the bucket. Bernie seizes the moment to get a urine sample for pregnancy tests and takes a picture on her phone.
Also, Robert lies to Michelle, telling her that he's needed at a young offenders' unit in Stoke and will be away for a few days, while Kate bangs on about her travel plans and Daniel enthuses about Bertie, Bethany realises how empty her own life is.