This week on Emmerdale, Jessie is confronted by an accusing Nicola over what happened with Maya.
Jessie delivers some angry home truths about the children of the village.
After escorting Jessie outside, Marlon is shocked when she blames him for her outburst.
The next day, Ellis is faced by a mysterious figure from his past.
Later at April's birthday party, Ellis and Jessie are interrupted when they hear a car horn. Jessie reveals to Marlon the mysterious man is Al, Ellis' dad, but why has he turned up at the village?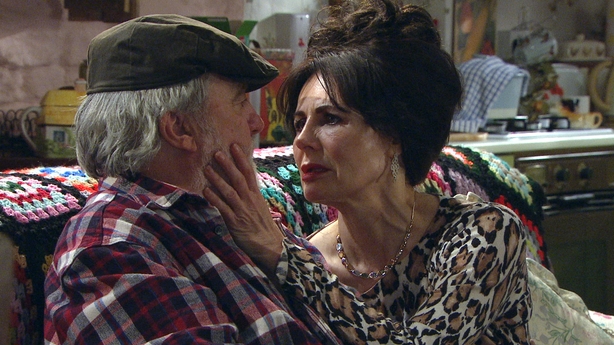 Elsewhere, Faith is determined to get Zak smiling again after Lisa. Zak has a laugh about the old days with her but soon feels guilty for having fun without Lisa and storms out.
Faith manages to get Zak talking about their shared history, and they share a brief kiss before the others return home.
Zak feels guilty about kissing Faith and thinks they should come clean.
The next day, he wants to talk about it at the Woolpack and she suggests they meet in the cellar. As they talk, Bear enters the cellar and they quickly hide.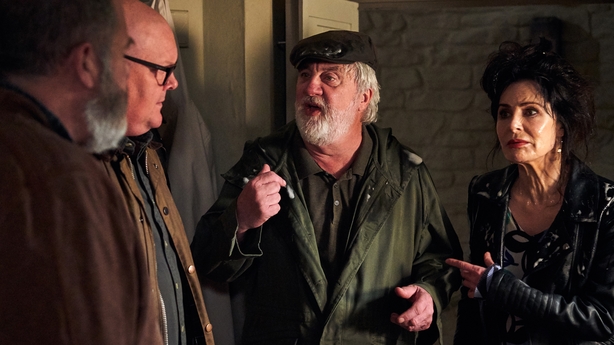 While in there, the fuse box accidentally gets soaked in beer and the power goes out upstairs. A drenched Faith and Zak tumble out of the cellar, leaving Bear suspicious...
Also, Amy decides she shouldn't be allowed to look after Kyle with everything that's happened and Cain is left surprised by Matty's aggression after they have an argument.