Check out all the biggest storylines coming up this week in your favourite soaps here!
CORONATION STREET
When Tracy tells David that she gave Natalie a lift, he offers her money in return for her address. David and Shona set off on the hunt for Natalie. Later, David and Shona arrive at Natalie's flat, but they're upset when Natalie's flatmate reveals that she has cleared out her stuff and is long gone.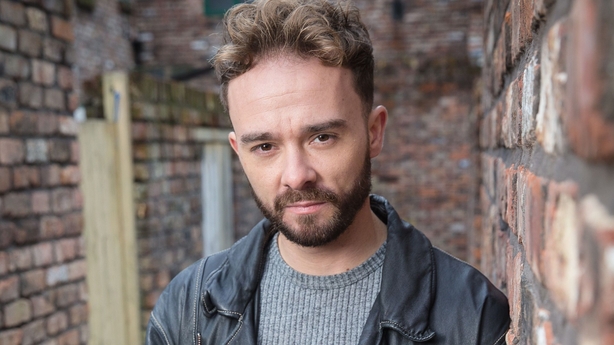 Meanwhile, as Tim accuses Geoff and Yasmeen of being behind Tiny's disappearance, Sally reveals she sold the horse. Tim is stunned, while Yasmeen is frustrated that Geoff spoke for her and said she wanted out of the syndicate. As Tim describes the bond he had with Tiny and how much he's going to miss him, Sally is further stunned.
Elsewhere, Adam offers to help Sarah for free, in her mission to take control of the factory. Calling at Number 8, he tells Sarah he has managed to persuade Nick to let her run the factory. Adam has told Nick that firing his workforce wouldn't look good in front of a jury he's trying to convince he didn't ruin the roof... For more, click here
EASTENDERS
Louise confides to Phil that she's finding it difficult with having Keanu around, so Phil decides to send him away on a job. Sharon is afraid for Keanu's safety once again and tells him that she doesn't want him to leave, but she doesn't get the response she wanted.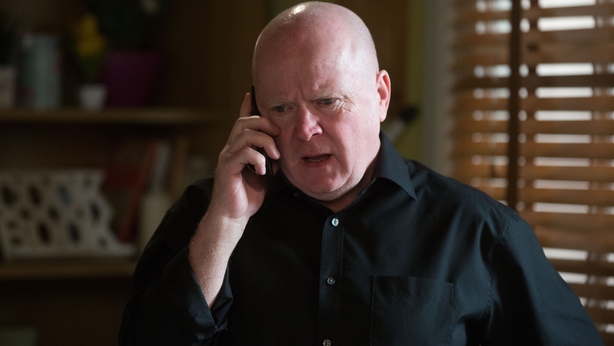 Sharon encourages Louise to sort things out with Keanu. When they chat, Keanu tells Louise that he loves her and wanted their baby. As Louise and Keanu reunite, Sharon is shocked to receive a positive pregnancy test result of her own.
Meanwhile, Bailey struggles on her first birthday without Dinah, so Ted attempts to offer her some kind words. There's an emotional moment when Bailey reads the card that Dinah wrote before she passed... For more, click here
FAIR CITY
This week on Fair City, Orla and Wayne clash over telling Dolores about the pregnancy. Orla snaps when Dolores tries to give them some advice.
Later, Orla and Wayne start to think of a happy future for Junior. Orla decides to shoot a promo video for the garage and is in her element once she ropes in Ray and Doug.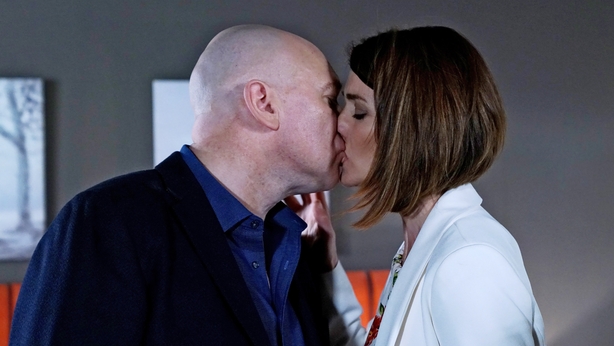 Elsewhere, Fiona says her goodbyes to Paul without letting on she's leaving. Christine accidentally tells Paul that Fiona is leaving.
Paul visits Fiona before she goes and finally acts on his feelings. Fiona, unnerved by how she feels, pushes him away.
However, later Callum tells Fiona how Paul feels and Fiona goes to Paul, and they share a passionate embrace... For more click here
EMMERDALE
This week on Emmerdale, David is rattled when PC Swirling arrives at the shop to ask questions about Maya's attack.
Jacob is later alarmed to hear Maya has been attacked and immediately suspects David.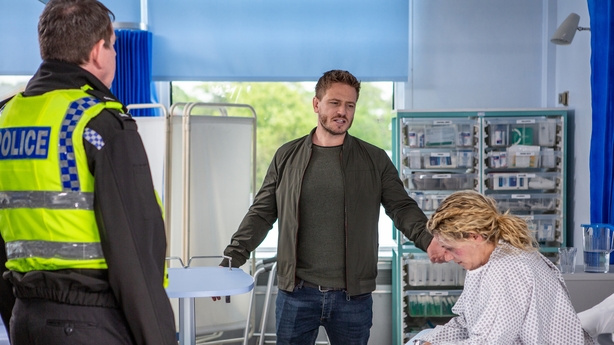 David goes to the hospital to confront Maya where they are having an argument, just as PC Swirling arrives.
Maya admits who attacked her and Swirling escorts David out.
Back at home, Jacob reveals something that sees David's friends and family start to turn against him. For more click here
HOME AND AWAY
On Home and Away this week, Mason is arrested by the police.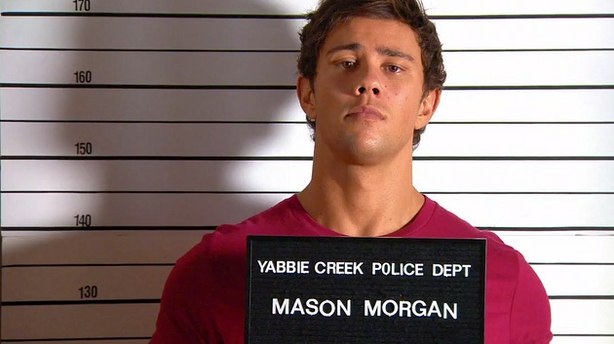 As Mason continues his secret CBD trial on Raffy, his stock is running low and he sets off to buy more cannabis from his dealer, but things go awry for him when the police pull up behind his car.
Despite his best efforts to hide the drugs, he is caught out and because of how much he is in possession of, he is brought to the station and charged. If he's convicted he could end up serving prison time... For more click here
NEIGHBOURS
On Neighbours this week, the truth about Terese and Vance's past comes out.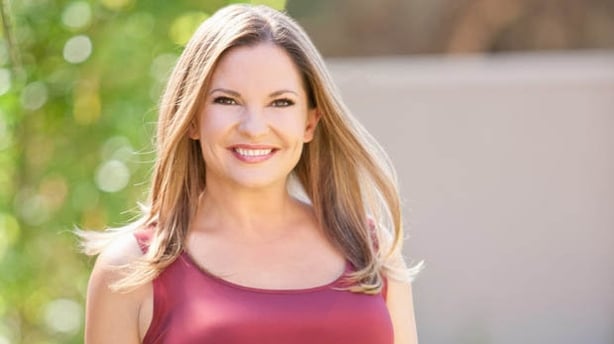 Terese has some explaining to do this week when the truth about her former relationship with Vance gets out.
When Terese finds out that Vance is trying to sell a stolen racehorse, she threatens to call the police, but it's Paul who ends up getting the law involved after Vance steals from Roxy and Leo's new bar.
As the truth comes out, Paul feels betrayed by Terese's dishonesty and worries that there might still be feelings there from before. For more, click here