This week on Fair City, Orla and Wayne clash over telling Dolores about the pregnancy.
Orla snaps when Dolores tries to give them some advice.
Later, Orla and Wayne start to think of a happy future for Junior. Orla decides to shoot a promo video for the garage and is in her element once she ropes in Ray and Doug.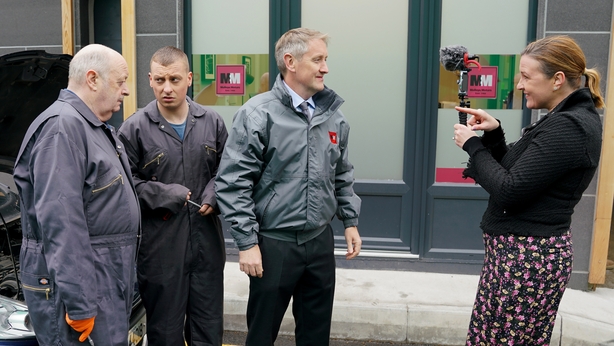 Fiona says her goodbyes to Paul without letting on she's leaving. Christine accidentally tells Paul that Fiona is leaving.
Paul visits Fiona before she goes and finally acts on his feelings. Fiona, unnerved by how she feels, pushes him away.
However, later Callum tells Fiona how Paul feels and Fiona goes to Paul, and they share a passionate embrace.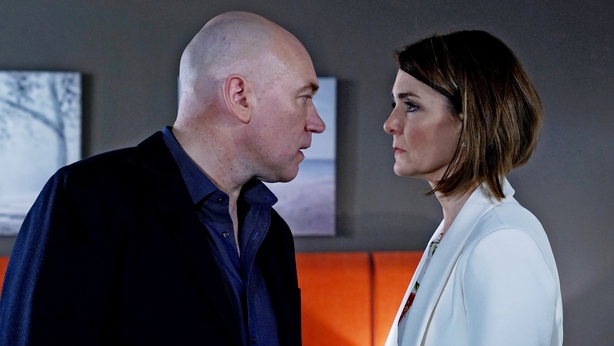 Ray is later determined to find out more about Fiona's past.
Elsewhere, when footage of her videos appears online, Laura mistakenly blames Hayley. Hayley warns Damien to make things right with Laura.
Hughie downplays his concerns as he reassures Jackie about Heather. When Jackie confides in Pete, Heather misreads what she sees. Jackie is flummoxed when Heather promises she'll keep her secret.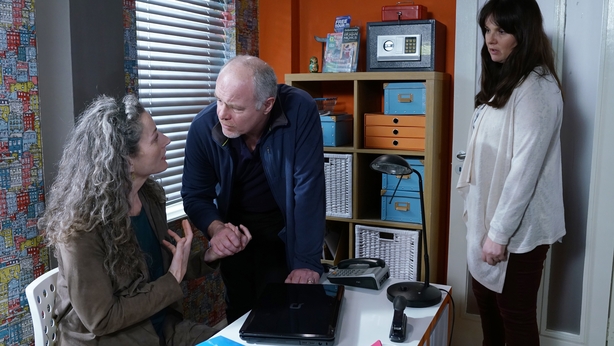 Later, Heather makes a public declaration of love for Hughie in McCoy's. Heather gets extremely upset when Renee insists she move back home.
When Heather reasserts her love for Hughie, he loses it with her. Heather then goes missing and Hughie feels under fire from Bob and Renee.