Actor Johnny Ward has said he's is "ecstatic" to have reached the Dancing with the Stars final but reckons this season it's "very much the year of the woman".
The Fair City and Love/Hate actor will face off against country singer Cliona Hagan and presenter Mairead Ronan in Sunday's grand final and reckons this year will see the first female winner of the dancing competition, following GAA legend Aidan O'Mahony's victory in the first season and singer Jake Carter's triumph last year.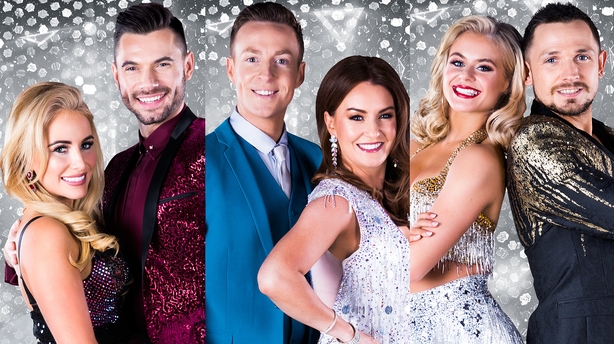 Speaking to RTÉ Entertainment after surviving his first dance-off against eliminated contestant Fred Cooke in Sunday's semi-final, Ward said: "I'm going to miss Fred, he's been the most amazing, loveliest, he's such a genuine person, he wears his heart on his sleeve. With comedians you wonder how much of it is real when they're stepping off the stage, he's just like that all the time.
"It's a very sad and lonely men's dressing room, there's just myself in there now and it's mad because we had myself and Denis and Darren and Peter and Fred, we just had so much craic and now it's just me!
"I do think it's very much the year of the woman if I'm honest, and I'm happy about that. This for me, to get to the final, that's like winning it, honestly. It's all myself and Emily concentrated on this week, let's get to the final and that's why I'm so happy.
"And I'm the last man in the competition as well as well, so to be the last man in the competition, it is the year of the woman, I'm absolutely ecstatic."
Ward said he "wouldn't wish that dance-off on anyone" and said you can't predict what will happen on the show.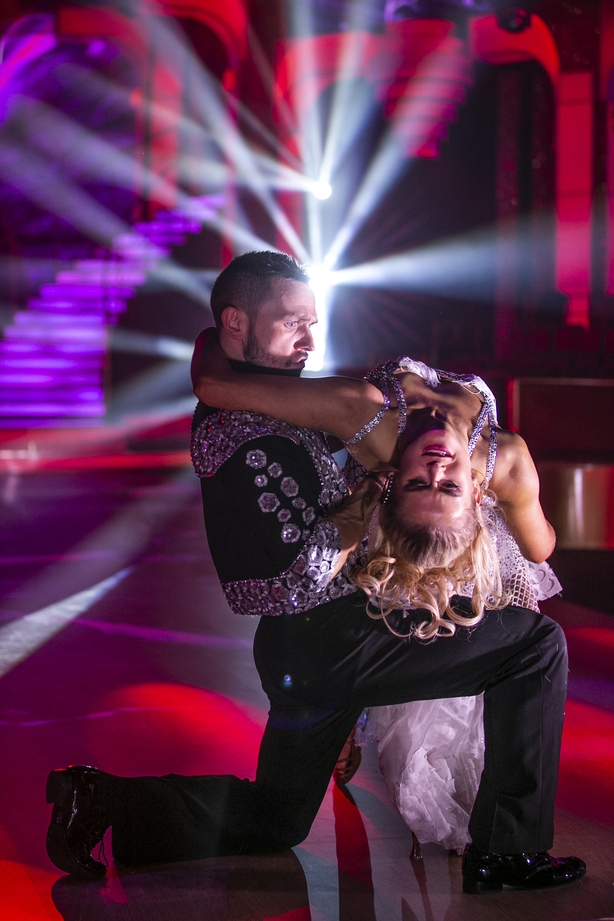 "It's just so difficult, you go out there, you give it your best shot, you're top of the leaderboard, everything's so ecstatic and you're on cloud nine, and then you hear your name being called out for that dance off, which just goes to show you don't know what's going to happen", he said.
"It doesn't matter if you're top of the leaderboard, it's down to the public and what they vote for."
The actor said that preparing for the semi-final was "definitely hands down the toughest week".
"I broke a record in Fair City for doing the most scenes, in four days I did 56 scenes and that was the most difficult week I've ever had in my life. Until now!
"Because this week was a nightmare. An absolute nightmare. I've never trained or worked as hard at anything and for that to pay off and to get here into the final, to be the last man standing, I'm absolutely over the moon."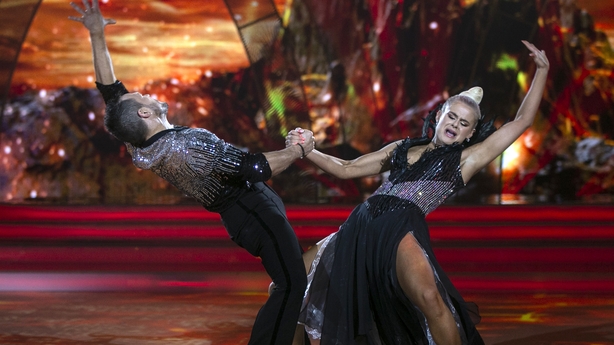 Ward hedged his bets on who he would like to see lifting the glitterball trophy.
"Myself absolutely, but if it goes to Cliona I'd be delighted because she's worked really hard, she's a lovely person, she's very genuine and then on the other hand if it goes to Mairead, Mairead just seems to get fitter and fitter each week! And her and John are just a great partnership", he said.
"Getting to the final feels like winning to me, it really does."
The Dancing with the Stars grand final airs on RTÉ One on Sunday March 24 at 6.30pm.
Read our recap of Sunday night's Dancing with the Stars semi-final here, and relive all the best moments with our photo gallery here.
For more Dancing with the Stars news click here