Dancing with the Stars champion Aidan O'Mahony has told RTÉ Entertainment that taking part in the show has been "a rollercoaster".
In what was seen by many as a shock result, the Kerry GAA legend and his professional partner Valeria Milova won the inaugural glitterball trophy on the RTÉ One show on Sunday night.
"Anyone in the country, if I can do dancing, after this they can do anything," said O'Mahony after his win.
O'Mahony and Milova saw off the challenge of former Fair City star Aoibhín Garrihy and her partner Vitali Kozmin; and Red Rock's Denise McCormack and her partner Ryan McShane to win the competition.
Both women were technically better dancers throughout the competition and had received higher overall scores from the judges in the final.
But it was only viewers' votes that counted on the night - and once again the Irish public's age-old love of the underdog saw O'Mahony win the Dancing with the Stars trophy to add to his five All-Irelands.
Reacting as his win was announced live on RTÉ One, an emotional O'Mahony described himself as "speechless".
"Look, thanks to the public for voting," he continued. "Nobody's losing here tonight. These guys, these guys here, are amazing."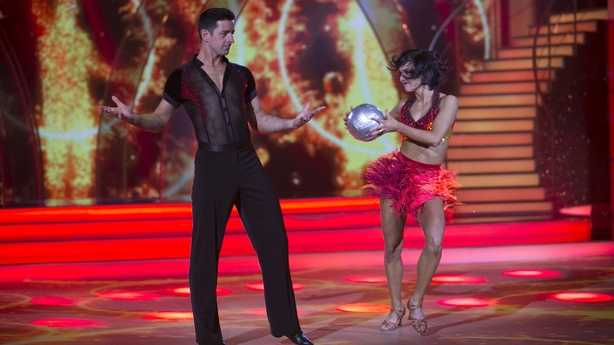 O'Mahony described fellow finalists Garrihy and McCormack as "beautiful ladies".
"You're all winners here, complete winners, all of you," he added.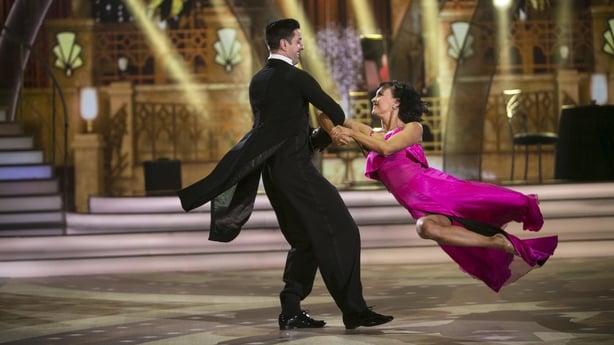 Recovering his composure after receiving the glitterball trophy, O'Mahony described the show as a "once in a lifetime opportunity".
"Nobody's losing tonight," he stressed again.
"This programme has been amazing; it's blown the country away. I'm delighted to be part of it. It's not about the glitterball; it's about everyone else here. Thank you to everyone."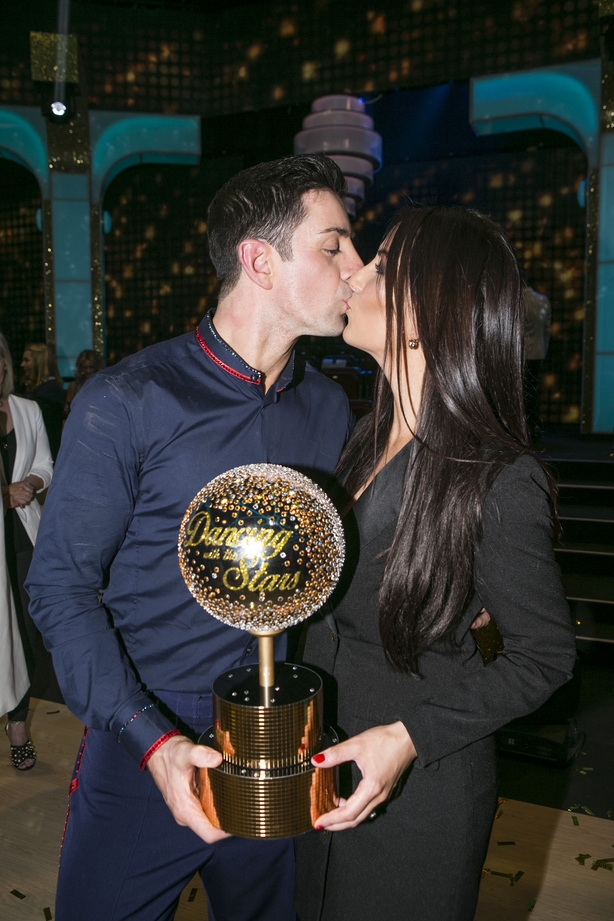 His professional partner Milova said she was "extremely proud" of him.
"I hope that despite all the hardships that you've gone through, I planted the seeds of love and respect to our beautiful artform," the Estonian-born dancer said.
"I love ballroom dancing since I was a little child, and I still fall in love with it. Ireland is just my second country right now."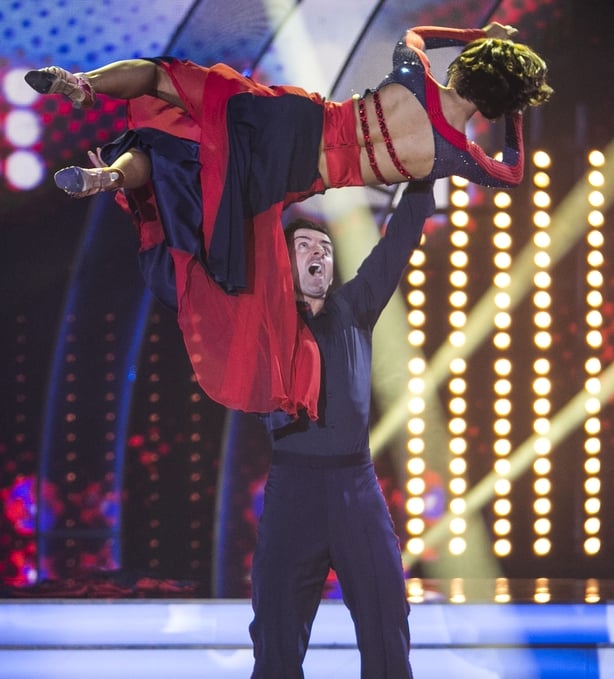 In their final dance of the night, the Showdance, O'Mahony and Milova had received the maximum 30 points from the judges, for a total of 80 from their three performances.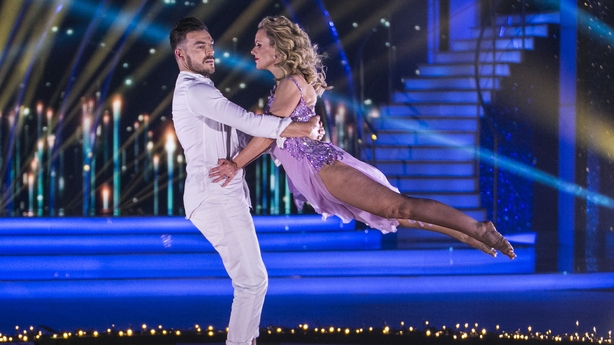 Denise McCormack and Ryan McShane received the perfect score of 90, while Aoibhín Garrihy and Vitali Kozmin received 88.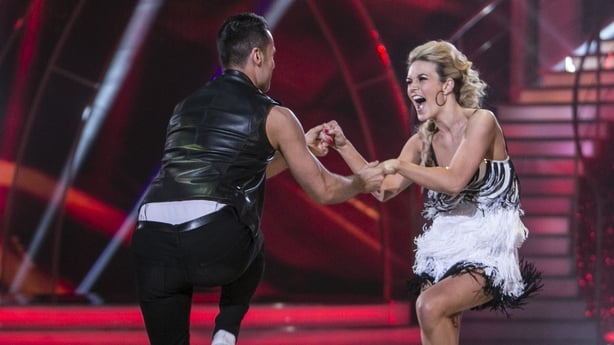 While warm congratulations were offered to the winning couple on social media, there was also concern that parochial voting had triumphed on an Irish television competition once again.
#DWTSIrl Aidan lovely n 'all, but the girls were sensational tonight....the votings messed up in Ireland, there'll have to be another way!

— Deirdre O'Kane (@DeirdreOKane1) March 26, 2017
data-lang="en">

If anyone complains about parochial voting in the Eurovision again I'll just refer them to #DWTSIrl . The Gaa/kerry/garda vote

— The Tax Expert (@irl_tax_expert) March 26, 2017
data-lang="en">

And I'm extra sorry #DWTSIrl ... no disrespect to Aidan, I thought he did very well tonight. Not the winner in my eyes.Judges SO Vital

— Val O'Donovan (@ValOD1) March 26, 2017
Sundays won't be the same but roll on Series 2!! Congrats to cast & crew for an incredible show #DWTSIrl @rte @DWTSIRL @Larbas @HighResLight

— Judy Mullane (@JudyMullane) March 26, 2017
#DWTSIrl had a feeling Aidan would win. Delighted the judges sorted themselves out at least and finally gave Denise the scores she deserves.

— Ceinwen Bowen Jones (@Ceiny24) March 26, 2017
It's a celebrity dancing competition not the Nobel Peace Prize, people need to relax a little #DWTSIrl

— Noel Dunne (@qprmeath) March 26, 2017
Does that count as a 38th #AllIreland for @Kerry_Official ? #DWTSIrl No doubt another tribunal required! #GAA pic.twitter.com/305zW5sYL6

— John FitzGerald (@Jdbfitzgerald) March 26, 2017
As to the future, DWTS boss Larry Bass of Shinawil Productions told RTÉ News: "Like any series we do, we'll always get into a conversation after that series."
"We'll review the series; we'll look at what worked, what didn't work," he added. "And obviously, we look forward to hopefully many years of a show like this."