The Conjuring franchise should end here - with a wimple and not a bang
The latest in the never-ending Conjuring series stars Taissa Farmiga (younger sister of franchise regular Vera) as a novitiate who travels to a big spooky abbey in Romania with a kind of priestly paranormal investigator to confront Marilyn Manson dressed as an evil nun.
Ok, so it's not Marilyn Manson - it's the demonic Nun Valak, who first made her evil presence known in The Conjuring 2 and as the Conjuring universe expands like the real universe or a nasty stain, she's naturally been given her own movie as a bad ass sister sinister.
We need your consent to load this YouTube contentWe use YouTube to manage extra content that can set cookies on your device and collect data about your activity. Please review their details and accept them to load the content.Manage Preferences
Farmiga plays Sister Irene and she's recruited by a Father Burke (Mexican actor Demian Bichir) on orders from the Vatican to investigate the suicide of a young nun at a cloistered abbey in darkest Romania (where else!?). Assisted by handsome local man Frenchie (Jonas Bloquet), they set out to uncover some very nasty goings on indeed.
In true Exorcist style, Bichir plays Burke as a man of the cloth with a haunted past, young Farmiga (who's already impressed in American Horror Story) is very good as the brave and terrified young Sister, and Bloquet is both dashing and cheeky as Frenchie.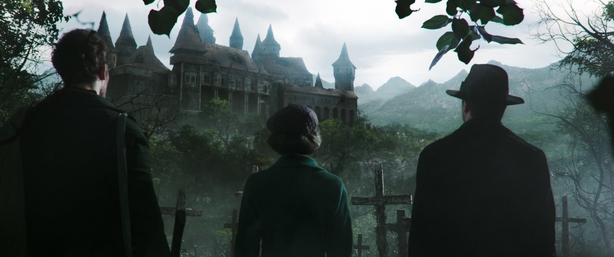 Thing is, producers James Wan and Peter Safran haven't bothered to conjure up anything fresh here. Waiting for the jump cuts and shrill music is a lot like playing Whac-a-Mole and the sight of innocents being thrown across rooms and crucifixes turning upside down and bursting into flames really is beginning to grate.
Wan staked out a new claim on modern horror with the first few Conjuring movies. It's a shame that his vision has become as formulaic as anything churned out by Marvel and DC. The Conjuring franchise should end here - with a wimple and not a bang. 
Alan Corr @corralan