When it comes to horrors and chillers, the general rule of thumb/bum is that, with some notable exceptions - Evil Dead II, Dawn of the Dead (1978), Day of the Dead (1985), whatever you're having yourself - the sequel isn't as good as the original. Well, here's the rarest of things: a follow-up that's actually better than the first movie. Going on what director James Wan and stars Patrick Wilson and Vera Farmiga have achieved here, a third Conjuring is well in order.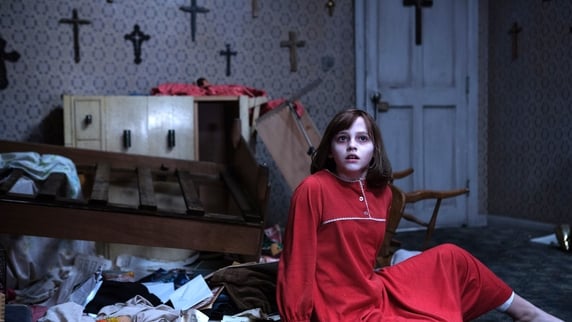 Whereas 2013's box office behemoth took place in Rhode Island, The Conjuring 2 crosses the Atlantic and mines the über-uncanniness of the 1977 Enfield case for its source material as real-life paranormal investigators Ed and Lorraine Warren (Wilson and Farmiga) come to the aid of a family terrorised in their own London home. If you didn't catch Sky's recent three-parter The Enfield Haunting chances are you'll want to watch it afterwards. If you did see it, you should find Wan's take on the story just as spooky.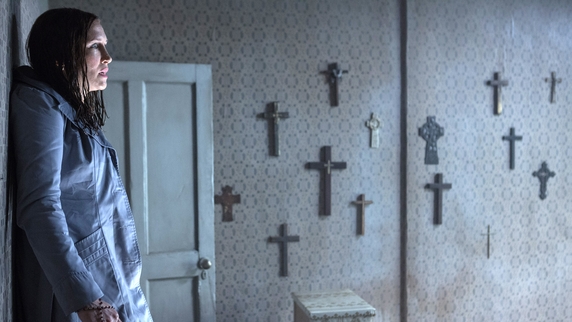 At times the original Conjuring felt a bit like a nightmarish version of Room to Improve but the sequel is grubbier and more claustrophobic, cranking the doom-ometer all the way up much earlier - and keeping it there. The story also deepens the relationship between Wilson and Farmiga's characters, increasing the tension as a result. 
As for their clients, the young kids playing the Hodgson family are all excellent and Frances O'Connor's casting as their chain-smoking, at-wits-end mother is spot on. Simon McBirney and Franke Potente add gravitas in sublimely cast supporting roles - and watch out for Maria Doyle Kennedy and Simon Delaney as the neighbours across the road. Word is all the actors had a lot of laughs off-camera; there are none on screen.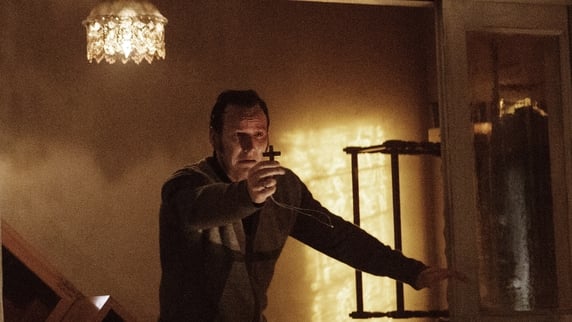 If the weather is a bit too warm for you right now, this should chill the blood just right.
Harry Guerin