Ireland's Eurovision hopeful Brendan Murray tucked into a full Irish breakfast with his family on Wednesday morning ahead of the all-important Jury Vote in Kyiv as he gears up for Thursday's second semi-final.
Hometown singer Brendan was facing a very long day in the Eurovsion venue for the vote but he was whisked away from the arena to spend some time with his sister Sinead, brother Barry, and uncle Brendan over a full Irish breakfast in a local eaterie.
The 20-year-old Tuam native performed the power ballad Dying to Try for the international juries on Wednesday night. His effort is worth 50% of the vote and Brendan has been receiving plenty of messages of support from home.
All getting v real in Kyiv! @brendan_m96 about to perform for the Juries. Best of luck!! #esc2017 pic.twitter.com/yD9m8MpoTF

— Entertainment on RTÉ (@RTE_Ents) May 10, 2017
Last year's Irish Eurovison entry Nicky Byrne tweeted his well wishes on Wednesday evening, saying: "Please pass on my very best to Brendan and all the team tonight and tomorrow. Country proud as ever of them all! They got this!! Cool heads & Stay calm.".
Byrne's fellow former Westlifer Shane Filan also sent his best, while Murray's manager Louis Walsh was due to touchdown in the Ukrainian capital on Wednesday night.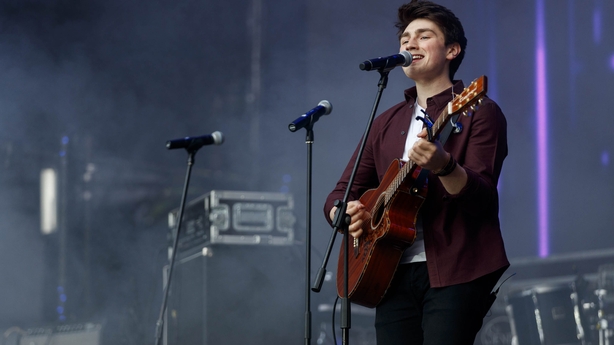 Speaking to RTÉ, Louis Walsh said. "I'm flying over to Kyiv on Wednesday. I'm really looking forward to seeing Brendan and all the Irish delegation.
"I know Head of Delegation Michael Kealy from RTÉ has put together a great team and they've all been a brilliant support to Brendan in the past weeks and months.
"Brendan's got an amazing voice and a positive attitude and I know he's going to give it his best shot tomorrow night.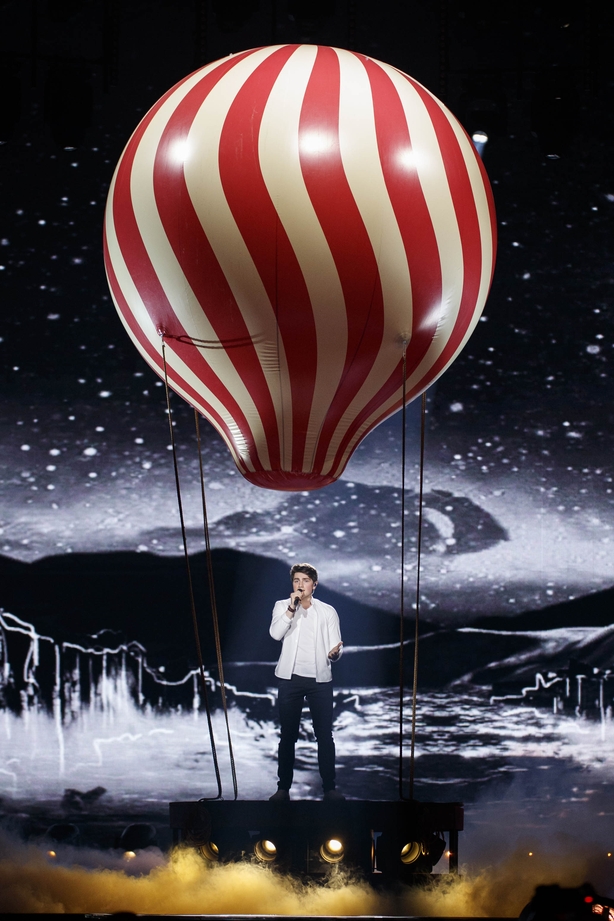 "He's like a young Johnny Logan and I think the audience will love him. It's three years since Ireland qualified for the final and I think Brendan's got what it takes."
Brendan himself says he's feeling "very confident" ahead of his performance at the jury vote and Thursday night's live semi-final.
"I think I'm ready for it now," he told RTÉ Entertainment. "We've one dress rehearsal beforehand. I'm just going to give it my best now.
"I got to perform at the Euroclub and we had a little get together in O'Brien's pub in Kyiv last night so that was great. I seem to be getting a good reception so we'll see what happens! It's going to be great."
The nerves don't seem to be setting in for the Irish singer, who has been delighting fans with renditions of Britney Spears and Beyonce songs in the lead-up to Thursday's second Eurovision semi-final.
"I'm not too bad now," he said. "I was just chatting to my brother there, he and my sister got in safe and I am delighted they are here.
"I'm just in the arena now, it's just hopping altogether, everyone's warming up and everyone's singing. I'm just playing the guitar here just playing a few tunes to myself just trying to get into my own little world."
Murray added that he loves playing his guitar as it helps him to "drift away a little bit. It keeps me occupied."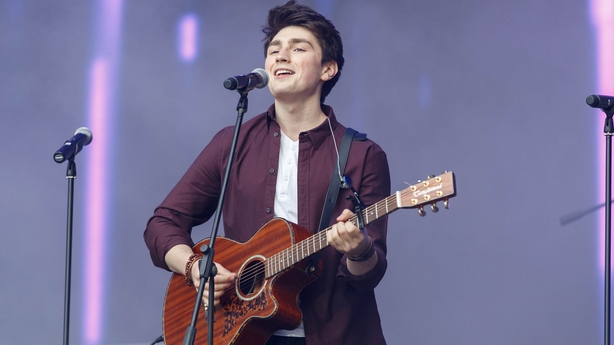 Murray added that the buzz in Kiev is "mad altogether. It's just mental!"
However, he's not letting the feverish pace in the Ukrainian capital affect him on stage.
"There's always going to be nerves and there's always going to be butterflies, but they're always good for the performance," he said.
"I'm going to take it all on, take it all in, you only have three minutes up there so I'm just going to enjoy the three minutes I have, I'm going to use them as best I can and hopefully the jury and the people at home can see what I saw in the song when I first heard it."
The singer added: "I think we have a fantastic song picked and we're all very confident, it's going to be wonderful."
Get the lowdown on Tuesday's first semi-final here. The second semi-final airs on Thursday on RTÉ2 at 8.00pm, with the final following on Saturday May 13.