Star Wars creator George Lucas has paid a moving tribute to the late Carrie Fisher at the Star Wars Celebration event in Orlando, Florida, describing her as "the boss".
Fisher, who played Princess Leia in the blockbuster franchise, died on December 27 at the age of 60, four days after suffering a heart attack on a flight from London to Los Angeles. Her mother, screen legend Debbie Reynolds, died the following day.
Lucas' tribute to Fisher at the Star Wars Celebration was followed by a video which was introduced by the late actress' daughter, Billie Lourd, and included footage of Fisher on the set of the upcoming Star Wars: The Last Jedi.
We need your consent to load this YouTube contentWe use YouTube to manage extra content that can set cookies on your device and collect data about your activity. Please review their details and accept them to load the content.Manage Preferences
"She played a part that was very smart, and she was having to hold her own against two big lugs, goofballs that were screwing everything up," Lucas said before the video was shown.
"She was the boss. It was her war, and when I cast it, I said, 'I want somebody young to play the part. I want somebody very young'. When Carrie came in, she was that character."
"She was very strong, very smart, very funny, very bold, very tough, and there really wasn't much of a question," he continued.
"There are not very many people like her. They are one in a billion. For this particular part, it was absolutely perfect."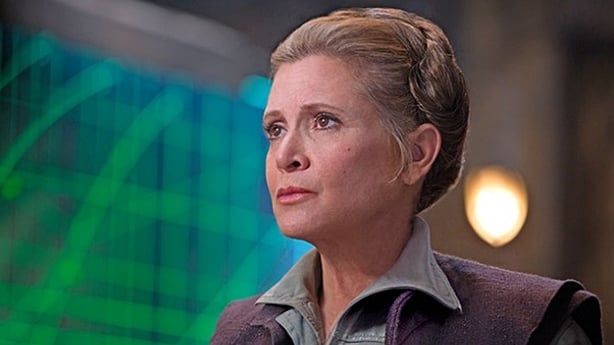 Lucas described Fisher as "the toughest in the group".
"She was very challenging in terms of pointing out that certain pieces of dialogue were a little hard to say," the filmmaker explained.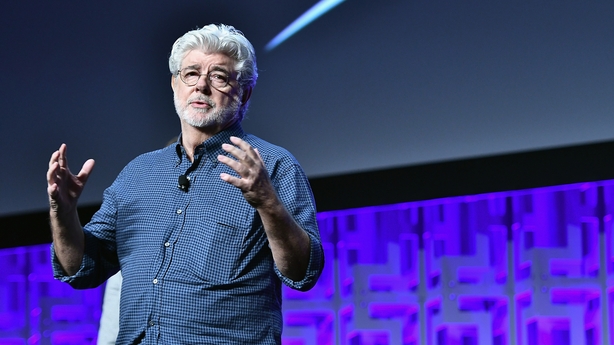 "She was brilliant, and obviously we will all miss her, but she will always be the princess who took command and never backed down, never was in jeopardy. She was always helping the other guys get out of the messes she created. We'll all love her forever and ever."
Billie Lourd also joined her late mother's Star Wars co-stars Harrison Ford and Mark Hamill for photos.
This is so beautiful ? pic.twitter.com/5WSoIVG1Cm

— Star Wars Stuff (@starwarstuff) April 13, 2017
Last month, Disney confirmed that it will not be 'digitally recreating' the image of Fisher for any upcoming Star Wars movies it makes with subsidiary Lucasfilm.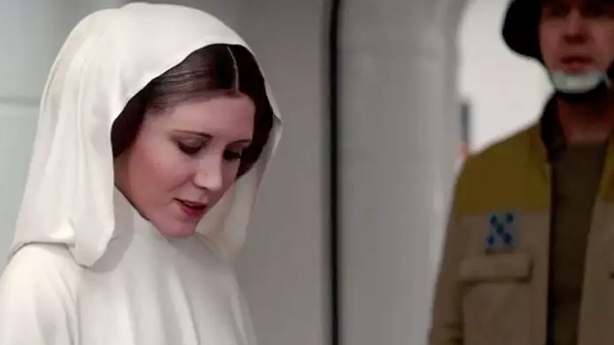 Bob Iger, the movie studio's chief executive, echoed the sentiments of a Lucasfilm statement earlier this year, saying that Fisher appears "throughout" Star Wars: The Last Jedi but that her image would not be recreated using special effects, though it was previously reported that Disney was in talks with her estate to do so.
Fisher's family have since given their permission to Disney and Lucasfilm to use recent footage of her in 2019's Star Wars: Episode IX.
Star Wars: The Last Jedi opens on December 15.
We need your consent to load this YouTube contentWe use YouTube to manage extra content that can set cookies on your device and collect data about your activity. Please review their details and accept them to load the content.Manage Preferences