Carrie Fisher's family have given their permission to Disney and Lucasfilm to use recent footage of the late star in 2019's Star Wars: Episode IX.
It was expected that Fisher would make her final Star Wars appearance as Leia in The Last Jedi, which is set for release later this year, as it was announced that the film companies would not digitally recreate her image.
Fisher's brother Todd Fisher has now said that he and Carrie Fisher's daughter Billie Lourd have given their go-ahead for the production to use recent footage of the actress in the next instalment if they wish.
"Both of us were like, 'Yes, how do you take her out of it?' And the answer is, you don't," Todd Fisher said at the TCM Classic Film Festival in Los Angeles.
"I'm not the only part in the equation, but I think the people deserve to have her. She's owned by them."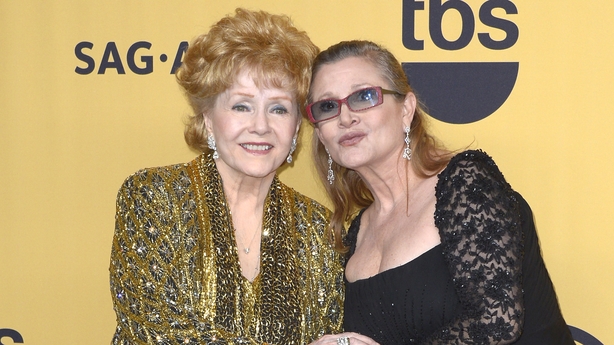 The 60-year-old actress died on December 27 after suffering a heart attack on a flight from London to LA, with her mother Debbie Reynolds dying a day later aged 84.
Just says earlier Star Wars fans had seen the digital recreation of Fisher as a young Leia in Rogue One: A Star Wars Story. Rogue One also saw the controversial digital recreation of the late actor Peter Cushing as villain Grand Moff Tarkin. Cushing passed away in 1994.
Fisher had completed work on the upcoming Star Wars Episode VIII before her death, leading to speculation about Lucasfilm's plans beyond that movie.
In a statement, Lucasfilm said: "We don't normally respond to fan or press speculation, but there is a rumour circulating that we would like to address. We want to assure our fans that Lucasfilm has no plans to digitally recreate Carrie Fisher's performance as Princess or General Leia Organa."
Star Wars: Episode VIII - The Last Jedi is due in cinemas on Friday December 15.