Star Wars actress Carrie Fisher has died in hospital, days after suffering a heart attack on a transatlantic flight.
In a statement released on behalf of Fisher's daughter Billie Lourd, spokesman Simon Halls said: "It is with a very deep sadness that Billie Lourd confirms that her beloved mother Carrie Fisher passed away at 8.55 this morning.
"She was loved by the world and she will be missed profoundly. Our entire family thanks you for your thoughts and prayers."
The actress and writer suffered a massive heart attack on a flight from London to Los Angeles on Friday, about 15 minutes before the plane was scheduled to land.
Prior to landing at least one person on the plane rushed to help Fisher and administered CPR to the actress, who stopped breathing for approximately 10 minutes. 
She received emergency treatment on the plane before she was rushed to a hospital. 
Her mother, famed actress Debbie Reynolds, reported that she was in stable condition on Sunday.
"Carrie is in stable condition. If there is a change, we will share it. For all her fans and friends, I thank you for your prayers and good wishes," Reynolds wrote on Twitter.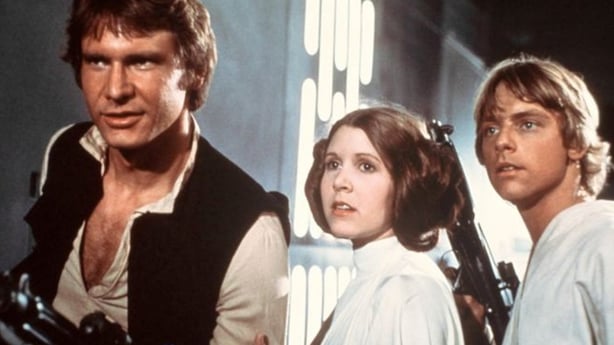 Fisher is best known for her role as Princess Leia in George Lucas's original Star Wars trilogy - a role she had recently reprised for the smash hit sequel Star Wars: The Force Awakens, and the upcoming Star Wars: Episode VIII in 2017.
Fisher recently appeared in Sharon Horgan's comedy series, Catastrophe, as Rob Delaney's particularly heinous mother, Mia, on the show. 
She also had memorable film roles in When Harry Met Sally and The Blues Brothers.
In recent weeks, she was promoting her new memoir, The Princess Diarist, in which she provides an "intimate, hilarious and revealing" recollection of what happened behind-the-scenes of the famous films, along with revealing her whirlwind three-month affair with Harrison Ford during the making of the first Star Wars film in 1976.