A Line Made by Walking is Sara Baume's second, much-anticipated novel, following her debut Spill Simmer Falter Wither debut which earned the Cork native numerous awards and critical acclaim. Céire Duggan is enthralled.
The world is wrong. It took me twenty-five years to realise and now I don't think I can bear it any more. The world is wrong, and I am too small to fix it, too self-absorbed.
Artist Frankie has hit a wall. Actually, she has hit the ageing and smelly carpet of her Dublin bedsit and now cannot seem to rouse herself from it. With no Plan B coming to mind, Frankie summons her mother and surrenders to the banged-up Ford Estate of her childhood, which transports her to the rural homeplace and then on to her deceased grandmother's bungalow on Turbine Hill. Alone again and surrounded by memories of her beloved Grannie, Frankie hunkers down in an attempt to make sense of her life, her art and the emotional maelstrom that is engulfing her.
A Line Made by Walking is Sara Baume's second, much-anticipated novel, following her début with Spill Simmer Falter Wither which earned the Cork native multiple nominations and awards. In that first novel, Baume seemed to easily triumph in the art of powerful prose with minimal plot and A Line Made by Walking essays the same approach.
Outside of her grandmother's old cottage, Frankie takes to photographing dead animals as she happens upon them, in the vague hope that it might ignite a creative spark leading to success. Meanwhile, inside the cottage walls, she barely exists. Any shred of motivation is used up with the effort of convincing her family that she is coping.
As the days crawl onward, Frankie allows us join her on a journey through time, her troubled thoughts and the mounds of family memorabilia that barely comfort her. With the painful honesty of someone who feels that they have nothing to lose, the protagonist draws us close, so uncomfortably close that it is difficult to describe the novel as enjoyable. As is the artist's way, Frankie reveals personal truths that cut you to the bone.
The writer establishes a profound and loyal connection between reader and esoteric protagonist through familiar themes of grief, depression, maternal love and the search for self-acceptance. She brilliantly portrays the push-and-pull of a creator struggling to leave her mark on the world as the white noise of self-doubt and persistent messages of not-good-enough play on. A Line Made by Walking is an edifying and greatly affecting novel.
Céire Duggan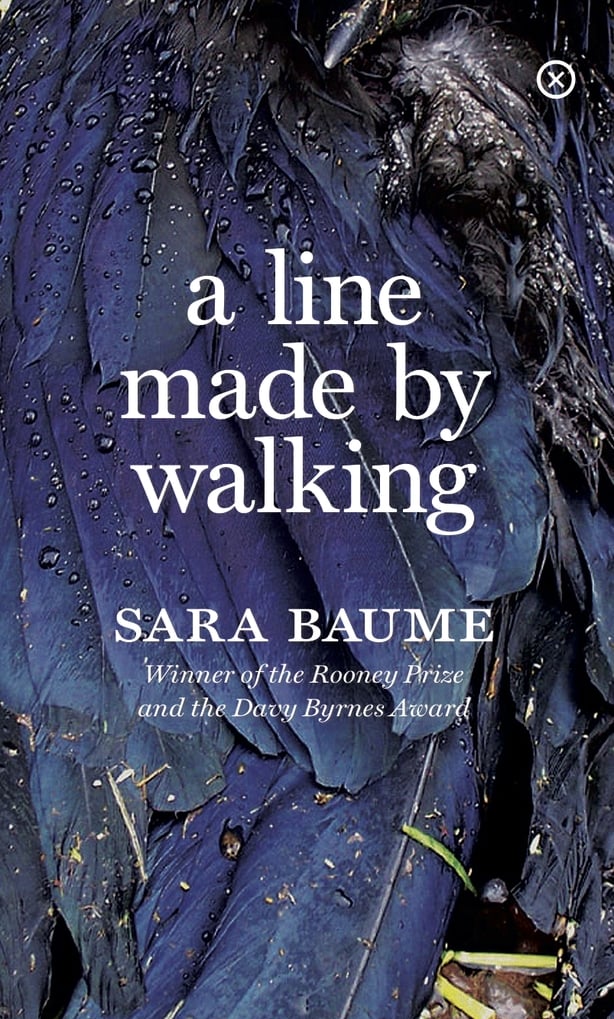 A Line Made By Walking (Tramp Press) is published on February 16th.