First-time author Ciaran McMenamin bursts right out of the traps with a frenetic début set in 1990s Northern Ireland, writes Céire Duggan - Skintown is now out in paperback.
Described as 'a drink and drug-fuelled odyssey through 1990's Northern Ireland', in Skintown Ciaran McMenamin introduces us to Vinny, a young buck with a mind for trouble, Vinny is not long out of school and has the vague sense that life could amount to more that his present experiences. For now though, without a clear path to a better future, he is living moment to moment, one drink to the next, with his sidekick Jonty never far away. Soon, an unlikely opportunity presents itself and Vinny reckons that it could just be the magic pill needed to transport him out of this less than perfect existence.
Against this backdrop of a ravaged North, McMenamin's portrayal of  Enniskillen cleverly juxtaposes the euphoric rave culture with the brutal sectarianism of the time. In vivid colour, he brings to life one unforgettable, game-changing night out.  For those who remember the 90s described here, there's plenty of nostalgia to give you the odd warm buzz, a buzz you'll cling to as gears shift and the story veers into much darker scenes and memories.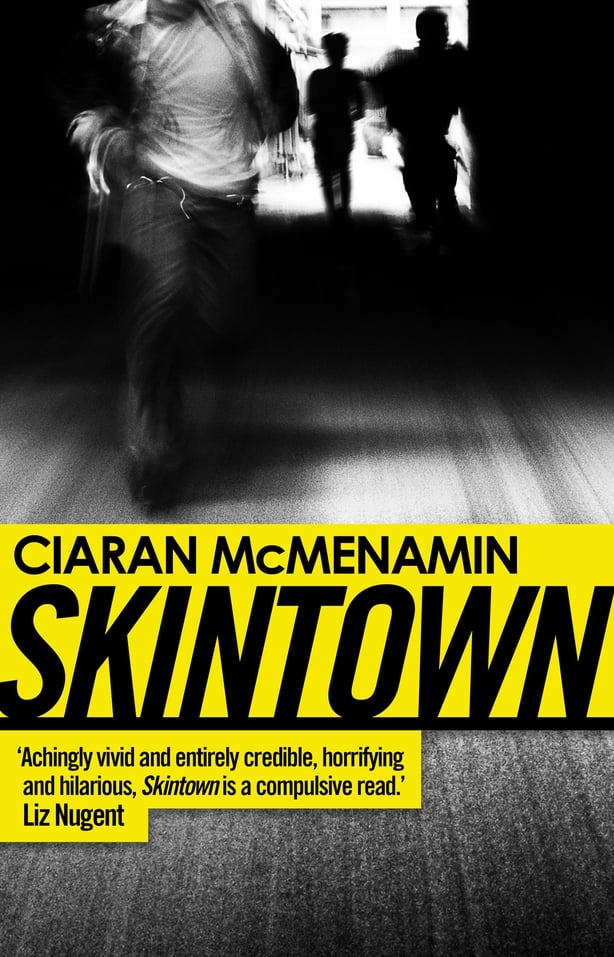 McMenamin strikes a skilled balance between acerbic, witty observation and the portrayal of absolute desolation. There is no part of '90s N.I – violence, abuse, the loss of innocence - that the author shields the reader from. This proves to be one of the book's biggest challenges and, perhaps, its greatest strength.
There have been many fair comparisons to Trainspotting for Skintown. Both bring to life the drug culture of the time and manage to richocet between dark humour and desperation with relative ease. Having recently read The Blood Miracles, I found parallels too between McMenamin's Vinny Patrick Duffy and Lisa McInerney's Ryan Cusack; both protagonists are hopeful for something more than the life they're living but both are playing russian roulette on the drug scene in an effort to achieve it.
Skintown is not for the faint-hearted. McMenamin delivers truths with the speed of flying bullets and the impact leaves you wounded. At the same time, the hilarity of the novel keeps you hurtling onward, racing to the end. This is an absolute page-turner and an impressive burst out of the traps for the first-timer.