Céire Duggan finds Marian Keyes' The Break - now out in paperback - an `easy, touching read.'
Anyone remember how, back in your teens and twenties, it was a thing to take a 'break' from your relationship? You know, a time to explore the world, consider at length your choice of partner or maybe just party it up, unencumbered for a few months? In The Break, we meet Amy and Hugh, a couple who - at Hugh's behest - are embarking on just such a break. But Hugh and Amy aren't carefree teenagers. They're a married couple of 17 years with a family of five gathered along the road.
Can their marriage survive this unhappy hiatus? Or, will it be so changed by these six months apart that the pieces of their previously happy life simply will not fit back together?
The Break has the comforting familiarity of a 'Marian Keyes special' - it is light-hearted yet astute, hilariously funny in parts and rich with a wide array of quirky characters. The motley cast that comprises Amy's family includes the likes of Neeve, her slightly surly YouTube-Vlogging daughter, an ailing father who is enveloped in his own sad but slightly hilarious dementia and a bossy, overworked but well-intentioned sister. There's plenty of colour and variety here to keep you turning pages.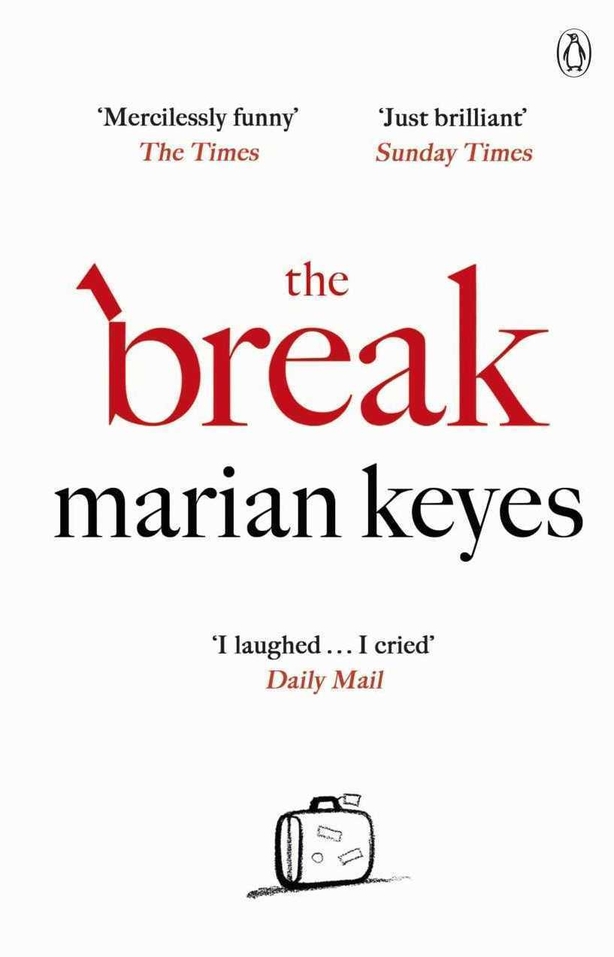 Some reviewers have questioned the plausibility of Amy's acquiescing to Hugh's request for a sabbatical. I bought into it. I think that speaks to how quickly Keyes established an understanding for me as a reader on the nature of Amy and Hugh's relationship. Very early in the novel, we gain an insight into the dynamic of their relationship. We feel where the strengths lie and we sense where cracks have appeared. In this, I feel, Marian Keyes has artfully introduced the pivotal plot point.
On the other hand, some supporting stories, like her daughter's fledgling YouTube career and all that it brings, felt a little forced, as if the need for contemporary references came first with the story to follow.
In all though, I really enjoyed The Break and found it an easy, touching read. I don't think it will disappoint her legion of followers.