Alan McMonagle's Ithaca is a coming-of-age tale with a dark heart, writes Céire Duggan of the Galway-based writer's debut novel, following two acclaimed collections of short stories, now out in paperback.
I am the cancer-ridden only son of a dangerous driver who has thoughts about turning herself into a man. With this dramatic opener, first-time novelist Alan McMonagle introduces our scrappy 11-year-old hero Jason Lowry in the summer of a recession-riddled Midlands Ireland, 2009. Jason has a few items on his agenda, such as searching for his Da for the first time, keeping a close eye on his complex and out-of-control Ma, and avoiding grief from the local boyos who just won't leave him alone. All the while he is finding his own brand of trouble, just to keep things interesting.
Amid joy-riding capers with his mother and encounters with a bizarre array of local characters, Jason finds respite at a swamp outside town, his very own dark and stagnating oasis. It is here that he encounters a mysterious girl whose life parallels his own in many ways and whose appetite for shady capers rivals his too.
Following two highly-regarded short story collections, Galway-based McMonagle was encouraged by literary friends, including Donal Ryan and Julian Gough, to grasp the novel-writing nettle. The original draft of Ithaca was sufficient in itself to land him a two-book deal with Picador publishers.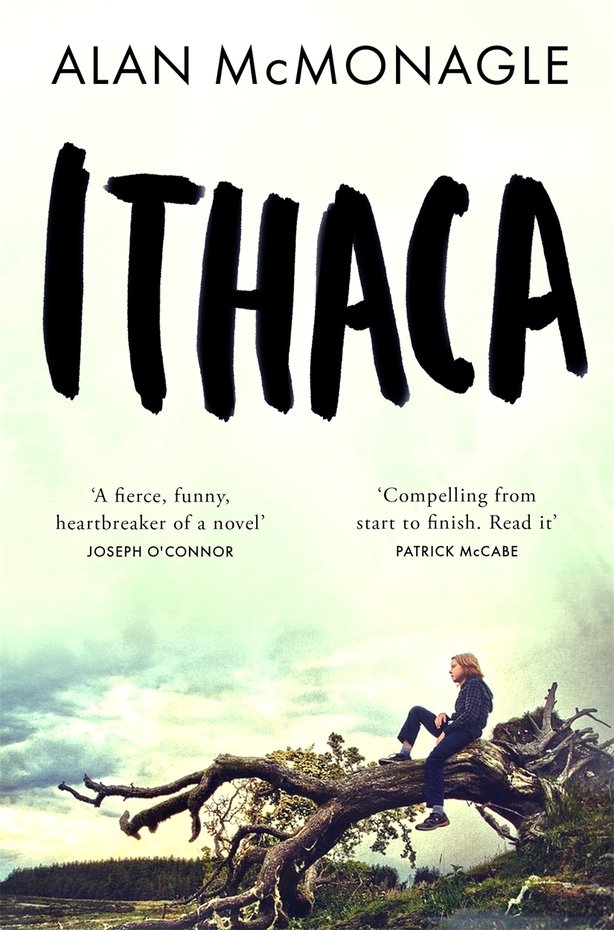 Comparisons to Pat McCabe's masterpiece The Butcher Boy abound, as both novels present the reader with brilliantly-formed child protagonists, full of back-alley grit and hilarious, dark narrative.
Ithaca feels somehow other-worldly yet familiar. Occasional contemporary references are just enough to anchor the plot in reality while McMonagle brings a timeless quality to his writing. It is a story full of humour, sometimes cute and innocent, but often blackened by experiences which Jason is too young to fully comprehend.
Jason Lowry wins our heart from the very first page. By the novel's end, this crescendo of beautifully-crafted writing has the reader yearning for a future for him that reflects the dreams he retreats to so often. Ithaca is as hopeful as it is heart-breaking and Jason is a kid that we need to believe will succeed out there. We're too invested, too protective of him, to entertain any other outcome. 
Céire Duggan