Ireland gets a new TV station in 1998 - TV3 opens for business in September.
The National Irish Bank is hit by scandal. Following an investigation by RTÉ journalists, the NIB admits to improperly taking customers' money.
Car-clamping starts in Dublin this year.

Watch: Car-clamping in Dublin - RTÉ News report broadcast on 10 August 1998 (via RTÉ Archives)
Ireland's economy booms in 1998. Unemployment falls rapidly as economic growth reaches 11%. Inward investment rises to record levels, as companies like Dell in Limerick expand their operations.
In Glenroe, Miley wrestles with Fidelma and then with his conscience.
1998 is a difficult year for Bill Clinton. Allegations of an affair with a White House intern lead to the biggest scandal of his career.
Eighteen hours after the talks deadline, negotiating parties reach agreement at Stormont. After years of failed political initiatives, history is made on Good Friday 1998.
We need your consent to load this rte-player contentWe use rte-player to manage extra content that can set cookies on your device and collect data about your activity. Please review their details and accept them to load the content.Manage Preferences
Watch: Good Friday agreement - an RTÉ News report broadcast on 10 April 1998 (via RTÉ Archives)
The Agreement will be put to a North/South poll. Unionists are deeply divided on the issues. 94% of voters in the Republic back the Agreement. In the North, there is 71% support.
Former dictator Augusto Pinochet is arrested in London. Spanish judges attempt to extradite the Chilean from Britain to face charges of torture and murder.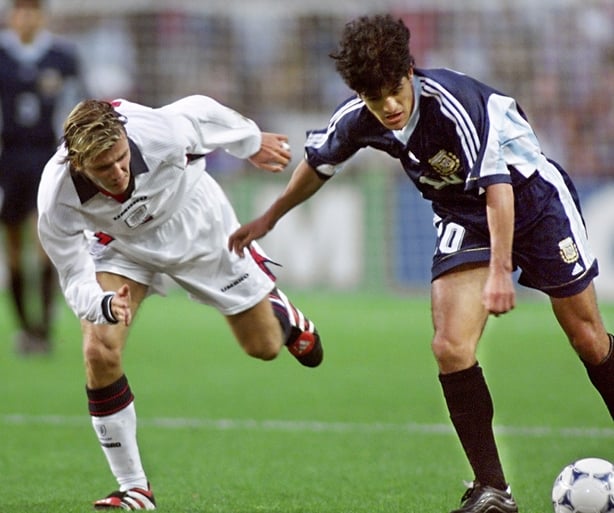 England play Argentina at the World Cup Finals in France. After David Beckham is sent off, the match ends in a penalty shoot-out. France play Brazil in the Final. The host nation celebrates its first-ever World Cup.
In Drumcree, Orangemen are refused permission to march the Garvaghy Road. Several days of loyalist violence result in tragedy. Three young boys die in a sectarian arson attack.
Thousands of Gardai get sick for better pay in the 'blue flu' protest.
The Tour de France comes to Ireland in July. Despite revelations of drug-taking by cyclists, the event attracts big crowds throughout the country.

Watch: Tour de France - Sunday Sport broadcast on 12 July 1998 (via RTÉ Archives)
Irish swimmer Michelle de Bruin also fights drugs allegations. She is banned from international competition for four years.
Ireland's young soccer players are the heroes of the year. The Under-16 team wins the European Championship. Manager Brian Kerr celebrates a double triumph as his Under-18 team also wins in Europe.
Slane Castle hosts its first concert for three years. Robbie Williams supports The Verve.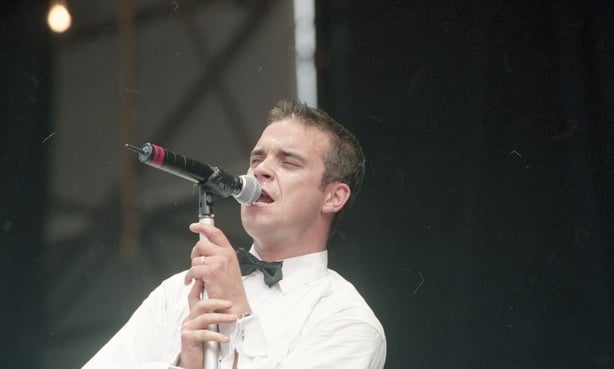 Offaly's hurlers get in the 'back door' against Kilkenny. Their All-Ireland Final victory follows Leinster Final defeat. Galway play Kildare in the football. It is Galway's first All-Ireland title for thirty-two years.
In Omagh, a 'Real IRA' bomb kills 29 people. Over 300 people are injured. The town is a scene of devastation, shock and grief.
Bill Clinton is among the visitors to Omagh. Huge crowds greet the Clintons throughout Ireland.
1998 - The Playlist:
The Spice Girls - Stop
Jay-Z - Hard Knock Life (Ghetto Anthem)
B*witched - C'est La Vie
Catatonia - Road Rage
The Cardigans - My Favourite Game
U2 - The Sweetest Thing
George Michael - Outside
The Corrs - So Young
Massive Attack - Teardrop