Opinion: the west needs to make it known that it is above trolling because the majority of Russians want more links with the west
In March, British defence secretary Gavin Williamson was asked how he thought Russia would react to the sanctions that Britain was introducing against Russia after the Skripal poisoning. His response – "frankly, Russia should go away and shut up" – was widely derided as not helpful to calming diplomatic waters.
But Williamson's response was an apt one for the internet age. It's what we say to trolls and Russia and particularly Vladimir Putin have been trolling the West mercilessly for years.
When Russian journalist Anna Politkovskaya, a vociferous critic of Putin and Russian human rights abuses in Chechnya, was assassinated in October 2006, Putin responded to Western criticism by arguing that she had been "utterly insignificant" and her assassination had done the Russian authorities far more damage than her writing had. Putin, in other words, was the victim, not Politkovskaya.
Trolls don't want to win the argument as much as drag you down to their level
During the annexation of Crimea in 2014, Putin denied that the well-armed and equipped men who were taking the peninsula over were Russian soldiers. He claimed they were members of local "self-defence groups" who had picked up their matching uniforms at army surplus stalls and seized their weapons from Ukrainian troops. The claim was risible and the "little green men", as they were labelled in the Russian media, soon revealed themselves to be Russian special forces.
During the official 2015 inquest into the assassination of Alexander Litvinenko in London, did Russia keep quiet, or just deny involvement with a quiet dignity? No, the alleged chief assassin, Andrei Lugovoi, was brought into the Kremlin and awarded a medal "for services to the fatherland".
The biggest trolling of all was the Russian interference in the 2016 US presidential election. Russian actions may have had some effect on the electoral outcome. It's hard to say exactly why a few thousand voters in swing states went for Trump in the end and gave him an electoral college win. But it is more than clear that Russian actions are shaking the US political system and people's faith in it on an almost daily basis and will continue to do so for some time.
We need your consent to load this rte-player contentWe use rte-player to manage extra content that can set cookies on your device and collect data about your activity. Please review their details and accept them to load the content.Manage Preferences
From RTÉ Radio One's History Show, historians Judith Devlin and Geoffrey Roberts give a historical perspective on the current diplomatic crisis between Russia and the west
So how do you deal with a troll? A troll insults you and doesn't respond to your argument or claims, but misdirects and diverts you. Their behaviour takes up more of your attention than they deserve. They don't want to win the argument as much as drag you down to their level. The people who agree with the troll will love them all the more for it when you stoop to their level. Your anger is their victory.
Sinking to their level is not the way to go. Western politicians should get George Bernard Shaw's saying – "I learned long ago, never to wrestle with a pig. You get dirty, and besides, the pig likes it" – printed out and hung in their offices. Russia likes the fight because it feeds the Putin narrative that Russia is feared by the West, that Russia has power and that Russia is more sinned against than sinning. Outbursts like British foreign secretary Boris Johnson's recent comparison of Russia's forthcoming World Cup to Hitler's 1936 Olympics just feed the troll.
Not reacting to the troll doesn't mean that there should be no punitive responses to Russian actions. Rather, it means that something needs to be done to counter the troll's narrative alongside diplomatic signals of disapproval. Instead of playing the troll at its own game, the west might be better to follow the lead of people like classicist Mary Beard, who famously disarmed an online attacker with decency. Beard wrongfooted her troll and made them a better person.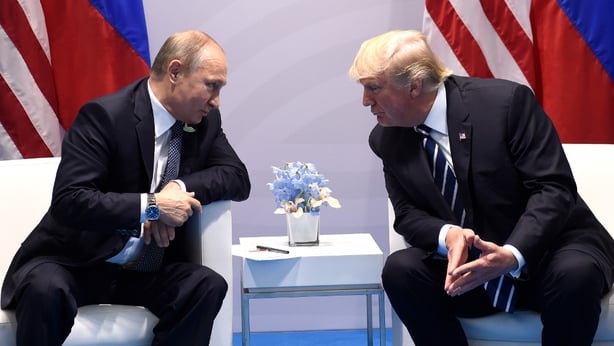 The west needs to do the same with Russia. Sanctioning Putin's associates is fine, but at the same time the west needs to make it known to the Russian people that it is above trolling. The list of things we could do is endless.
The best way to do this is to open the west to Russians rather than close ourselves off from them. We should ease visa requirements for ordinary Russians. Those who have travelled to the west generally have a more positive attitude towards it than those who have not. Get more Russian students in Western universities. There is a reason that autocrats like Putin dislike George Soros: his education programmes seek to educate their citizens in democratic norms. If Putin closes down the Soros initiative in Russia, we should replace them with programmes in the west.
We could and should extend cultural and sporting exchanges, give aid to orphanages and fund medical care in areas where Russia is failing (like HIV prevention). We should, in short, show that we care as well as that we don't approve of the Putin regime. Despite buying into Putin's idea that the West is hostile to Russia, the majority of Russians want more links with the west. We should work on this feeling rather than dancing to the troll's tune.
---
The views expressed here are those of the author and do not represent or reflect the views of RTÉ
---