Opinion: while he may be odds on to win this month's presidential election, Putin needs to win big to weaken competition and discourage opposition
Vladimir Putin's declaration that he would run for a new term as Russian president in March 2018 was not a big surprise. His victory in the elections will not be a surprise either. In terms of winners and losers the March elections are completely uninteresting: bookmakers will give you odds of 1/500 on a Putin victory, odds that make bank deposit rates look generous.
The Levada Centre's end of November poll on voting intentions has Putin winning 53 percent of the vote. Putin's nearest rivals, Vladimir Zhirinovsky of the Liberal Democratic Party (it is neither liberal nor democratic) and Gennady Zyuganov of the Communist Party of the Russian Federation, are polling at four percent and three percent respectively.
The closest to a genuine opposition candidate, Alexei Navalny, is running a campaign but won't be allowed to stand because of a criminal conviction in a politically motivated case. Both Navalny and Ksenia Sobchak, whose credentials as an opposition politician are suspect, are both polling at one percent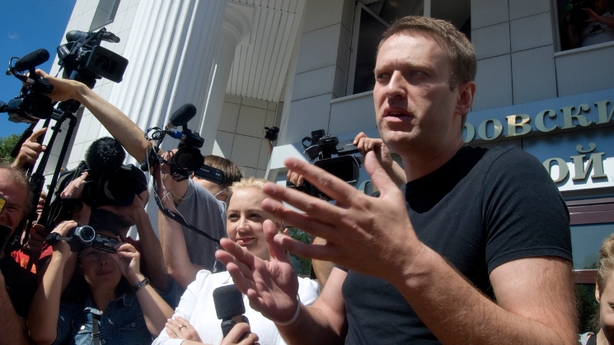 Still, even with his control over mass media and inevitable victory, these elections will not be easy for Putin. He needs to win big and that requires careful management.
Putin needs a big win because Russia is a "hybrid regime", one that is neither fully authoritarian or democratic. It has elements of democracy, in that elections are the means by which political office is accessed. But there are elements of authoritarianism as political outcomes are controlled by a ruler and his elite coterie who use political office and coercion to perpetuate their rule. In such regimes, authoritarian practices are used to try to control elections and ensure that elections produce the "right" outcomes for rulers like Putin.
A supermajority binds the elite to the ruler because a leader who can produce one has the power to manipulate the political system
The extent to which rulers secure their desired electoral outcomes determines the level of competition in hybrid regimes. Competiveness comes in two forms: electoral and intra-elite. For rulers in these regimes, securing a large, and ideally massive, electoral majority based on a high turnout weakens both kinds of competition. Winning a supermajority of votes of say 75 percent discourages potential opposition politicians from taking part in future elections and reassures the elite that they will be able to continue holding power in the future. This assurance helps keep the elite loyal to the man at the top.
A supermajority also binds the elite to the ruler because a leader who can produce one has the power to manipulate many different parts of the political system. It is politically healthier to stay loyal to such a person and avoid leadership challenges.
Bearing these things in mind, it is obvious that Putin will want a big victory in March 2018. This will be his second consecutive presidential term and he should step down from the presidency at the end of it, as he did in 2008. At some point, members of his coterie will start thinking about who will become president after Putin, and will jockey for position as they did in 2007. Putin will want a supermajority to make sure that discussions about succession are put on the long finger and that he is the dominant voice when they do start.
We need your consent to load this rte-player contentWe use rte-player to manage extra content that can set cookies on your device and collect data about your activity. Please review their details and accept them to load the content.Manage Preferences
Professor Dmitri Tsiskarashvili from the Department of Russian and Slovanic Studies in TCD discusses Vladamir Putin Marian Finucane on RTÉ Radio One
However, getting a supermajority is risky. In the last presidential election in 2012, Putin got 45.6 million votes (63 percent of the vote). About seven million of these votes were probably fraudulent so take these out and the victory looks less impressive. Turnout would fall from 65 percent of the Russian electorate, which is respectable, to a less impressive 58 percent. Putin would still have won, but with only 59 percent of the vote. Putin could not fix things to get a big supermajority in 2012 because of widespread demonstrations against electoral fraud after the 2011 parliamentary elections. A little fraud was all that the system could bear in 2012.
A similar political calculation must be made in 2018: how much fraud will people accept? Too much risks protest on the street. Inability to prevent protest undoes the advantages that securing a supermajority is supposed to secure because it shows weakness. Moreover, there is always a danger of protest getting out of hand and becoming a threat to the regime.
We need your consent to load this YouTube contentWe use YouTube to manage extra content that can set cookies on your device and collect data about your activity. Please review their details and accept them to load the content.Manage Preferences
The opposition knows this. 10 percent of voters polled by Levada have already decided not to vote, another 10 percent doubt they will vote and 20 percent are still making their minds up whether to bother. Navalny isn't campaigning for office since his name won't be on the ballot paper. He is campaigning to convince these non-voters and others to boycott the election and drive down Putin's vote and turnout. If Navalny is allowed to continue and is successful, fraud will become more important to secure a big majority for Putin. It will also be more obvious and create a rallying point for the opposition.
Putin's reaction to his inability to create a supermajority in 2012 was to increase repression of Russian civil society and opposition activists, and to press for conservative, traditionally Russian national values. Promoting these values shored up Putin's support among ordinary Russians and raised the costs of opposition to Putin by equating it with treachery. The danger is that Putin will double-down on repression and nationalism if he feels that he has not secured his rule sufficiently from the elections. This would move Russia away from a hybrid regime towards full-blown authoritarianism.
The winner of Russia's next presidential election may be known, but there is still much at stake for everyone.
---
The views expressed here are those of the author and do not represent or reflect the views of RTÉ
---