Six-year-old Derek Murtagh is a self taught button accordion and piano player.
At the age of just four and a half Derek Murtagh started playing the button accordion before moving on to the piano. He demonstrates his skills playing 'Lily The Pink'.
It all began when he got a loan of an accordion and that evening he began playing Edelweiss.
He's had no tuition of any sort at all.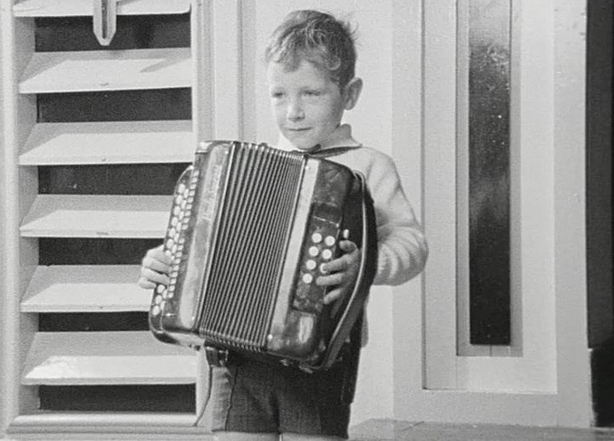 While Derek Murtagh does not receive any musical training, he can learn most of a tune on the piano in an evening.
His talent remains a mystery to his mother who says that from the word go he was playing with both hands. Mrs Murtagh plans to find a teacher for Derek in the next year or so.
Derek Murtagh plays 'The Cuckoo Waltz' before being joined on drums by Frank Hall.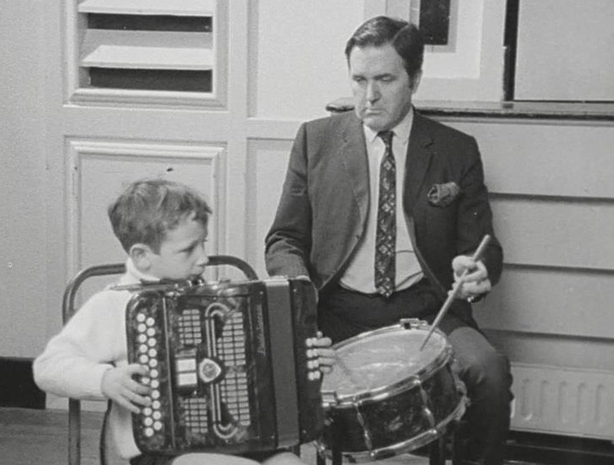 This episode of 'Hall's Pictorial Weekly' was broadcast on 17 November 1971. The presenter is Frank Hall.