Journalist John Healy returns to his native Charlestown, a Mayo town with a history of emigration.
In the now disused Charlestown railway station John Healy recalls the scenes he witnessed as a young boy as people left the area to find a new life.
Although the station is now closed, CIÉ say that the line is still viable for the people of the region. While the railway station looks forlorn John remembers it was an even sadder place when it was functioning because of the numbers of local people who were emigrating.
We were losing our people. And we lost a lot of people.
He describes the trauma for many mothers as their children left from Charlestown train station. There was a finality to the train doors slamming closed as an old life ended. As the guard's whistle sounded, those leaving leaned out the carriage window as their mothers ran the length of the platform until they reached the emotional point of no return.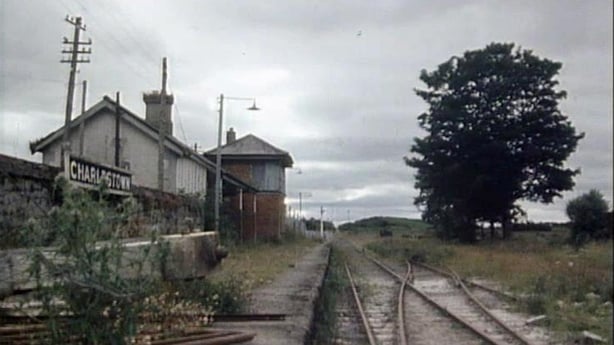 'My Own Place: John Healy's Charlestown' was broadcast on 1 November 1981.