An exhibition of construction machinery and road freight vehicles at Dundrod outside Belfast.
Five million pounds worth of machinery and vehicles was on display at the Planter Exhibition, now in its second year and twice as big.
Organisers of the event believe that the popularity and attendance at the event is evidence of the continued growth in confidence in Northern Ireland.
Land cruisers, excavators, forklifts, and bulldozers were among the vehicles on display. The more innovative machinery included a tunnelling device that allows pipes to be laid under roadways without digging up the entire surface.
Freight companies were the big buyers at the show. One of the latest DAFT trucks provides drivers with all the comforts of home in the cab – a cooker, fridge, bunk, wardrobe and air conditioning.
There were also vintage vehicles on display with a steamroller dating back to 1844.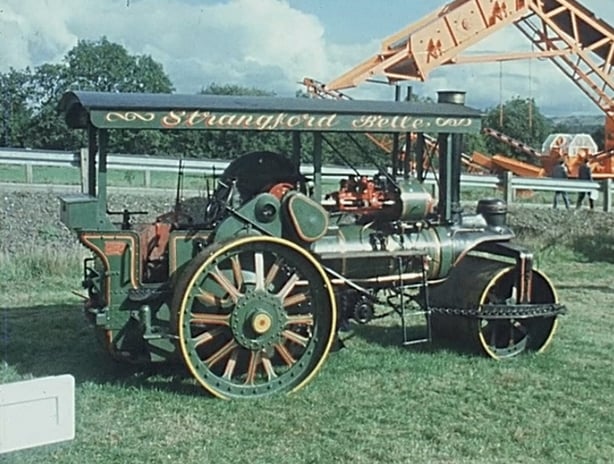 Vintage Steamroller from 1844 on display at an exhibition in Dundrod outside Belfast (1975)
An RTÉ News report broadcast on 5 September 1975. The reporter is Olivia O'Leary.