What will the Catholic Church do about the married men ordained as priests during the Communist era in Czechoslovakia?
The married men ordained as priests and bishops who were part of the underground Catholic Church during the Communist era in Czechoslovakia wonder about their current status.
Following the Velvet Revolution they are still waiting for word from Rome to regularise their position. They have neither parishes nor official recognition from the Vatican.
The saga of the underground church is one of the most intriguing stories to come out of post-Communist Europe.
Bishop Karel Chytil was a married man when ordained during the Communist era for the underground Catholic Church in Czechoslovakia, a church which remained loyal to Rome.
When Karel Chytil was made a bishop, he came to an agreement with his wife that he would live a celibate life, in accordance with Canon Law. In this way, he maintains, he holds true to the Church's Apostolic Tradition.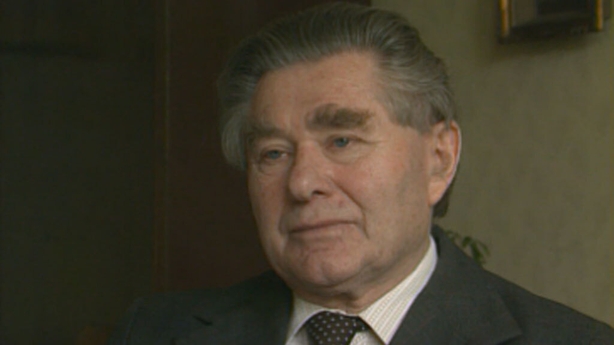 Bishop Karel Chytil (1994)
There have been other married bishops throughout the Church's history he says, such as Gregory of Nazianzen, but the Vatican do not take this into consideration,
They simply don't want to know about it.
It is estimated that six hundred priests and twelve bishops were secretly ordained during that time, when the Catholic Church was actively persecuted by the Communist regime. In this period when the faith of many Czechoslovakian Catholics was suppressed, religious instruction, Mass and administration of the sacraments all took place in secret.
It was a church modelled on the church of the catacombs.
The first instances of trouble began after the Communist coup in February 1948, when some priests who read from a pastoral letter banned by the authorities were arrested.
The situation worsened between 1949 and 1950, when Catholic clergy and active laymen were arrested and interned or sent to labour camps.
Dr Karel Otcenasek, Bishop of Hradec Kralove was one of those imprisoned without trial. He describes the treatment by his interrogators,
They used physical and psychological pressure, drugs. Our treatment was very rough. They beat us me too and kept us in solitary confinement.
All Church property was seized and only two seminaries were permitted to remain open. The small number of priests allowed to continue to minister had to be part of a government sponsored organisation called Pachem In Terris (Peace On Earth).
In 1949 the Papal Nuncio, Josef Beran, granted pontifical privileges to Czechoslovakian bishops to secretly consecrate a successor, ensuring continuity in the church hierarchy, in the event of the death or imprisonment of a bishop.
In the mid 1960s the number of clandestine consecrations began to increase when Felix Maria Davídek, the secret Bishop of Brno, began to organise an underground Catholic Church. Based on the cell system, he ensured it would survive a Stalinist type persecution, which he believed could happen at any time.
He had been imprisoned by the Communist regime for fourteen years, and had a deep distrusted of members of the official Catholic Church which had been permitted to remain on in Czechoslovakia,
It's now known that one in ten of them were working for the Secret Police.
Ordaining married men as priests was an ideal way to conceal what the Church was doing, and Felix Maria Davídek used a loophole in Canon Law to carry this out,
He ordained men for the Greek Rite knowing well that they wouldn't function in that rite after ordination they went technically on loan to the Latin Church.
While Rome accepted these ordinations as valid, it was never happy about the arrangement. Messages were sent to Felix Maria Davídek, telling him to stop, although whether or not he received these instructions is a moot point to this day.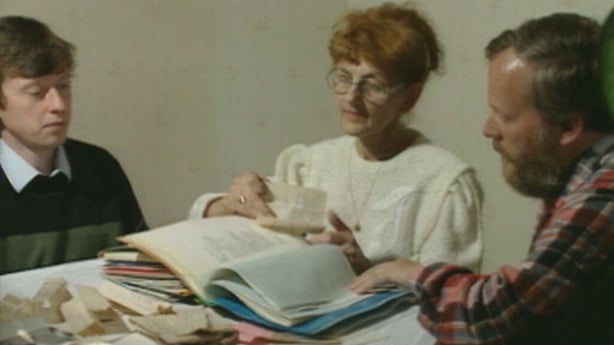 Ludmila Javorová (1994)
He allegedly chose a woman as his Vicar General, Ludmila Javorová, who it was said was also ordained by him. However Václav Vasko, who ran Catholic publishing house Zvon remembers Felix Maria Davídek himself rejecting that allegation,
Is it true that you ordained women? Nonsense, he said. That's a slander. Not true.
'Radharc In Europe : Czech Report' was broadcast on 2 June 1994. Produced by Joseph Dunn, the narrator is Fintan Drury.