Is the end for the glass milk bottle what the customer wants or an environmental blunder?
The clink of milk bottles on the doorstep will be no more, as Premier Dairies the last company to is switching over to cartons. There was a time when milk bottles could be found on the doorstep of almost every house in Ireland. The milk carton has slowly replaced the bottle in many areas in recent years.
It's what the consumer wants, says the company, but environmentalists do not agree. Trevor Sargent of the Green Party maintains that continued use of glass bottles would reduce waste and would also be in line with the European Waste Packaging Directive, which Ireland has signed up to,
A glass bottle which can be used between eight and twelve times after it's been washed out is much more efficient in that way than using disposable cartons or plastic.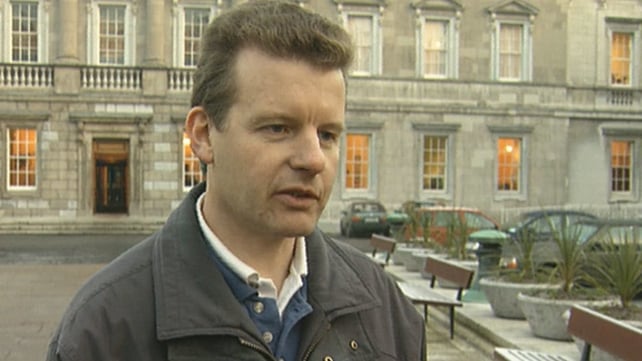 Green Party TD Trevor Sargent (1999)
Irish Glass, who makes the bottles, says that there won't be any job losses at its plant, because dairies in Northern Ireland who they supply have committed to bottling their milk. The Green Party however has called for the government to introduce an incentive scheme which will support dairies to return to the more environmentally friendly glass bottle.
An RTÉ News report broadcast on 11 January 1999. The reporter is Aoife Kavanagh.