The National President of Comhaltas Ceoltóirí Éireann (CCÉ) Labhrás Ó Murchú officially opens Cultúrlann na hÉireann in Monkstown, Co. Dublin.
Trustee of CCÉ Séamus de Brún makes a speech in English saluting Ó Murchu's endeavours to establish the Cultúrlann and calls on him to officially open the centre.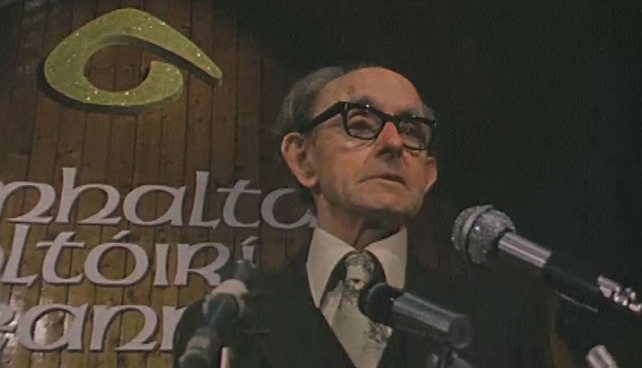 Séamus de Brún (1976)
The new Comhaltas Ceoltóirí Éireann's flag of green and orange is raised during the opening ceremony.
The Cultural Centre, located in a spacious three storey Georgian House on Belgrave Square, will provide Comhaltas Ceoltóirí Éireann with educational facilities, a library, a recording studio and a performance space.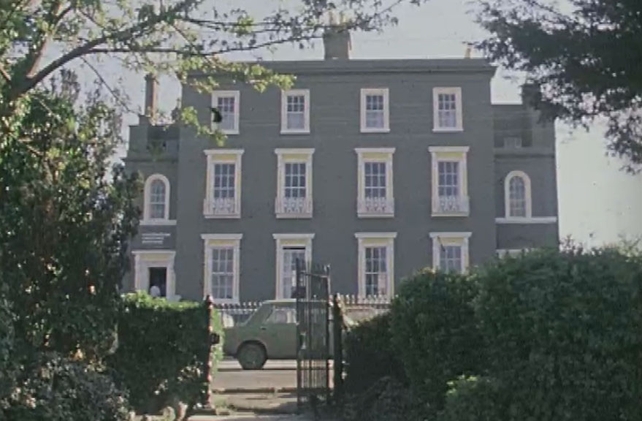 Cultúrlann na hÉireann (1976)
Ó Murchú talks to Féach reporter Breandán Ó hEithir about the ethos of CCÉ. It was founded in 1951 to revive interest in Irish music. Though Ó Murchú would have loved to have been involved in the foundation of CCÉ he is very proud to open the headquarters now in 1976.
Ó hEithir puts it to Ó Murchú that the title 'Cultúrlann' might perhaps be an overly ambitious one. Ó Murchú does not agree,
...nuair a bunaíodh an Comhaltas in 1951 caithfimid a rá gur cuireadar target an-mhór rompu ag an ám sin, mar bhí an ceol traidisiúnta ina ísle brí ag an ám, agus dearfainn go bhfuil sé sábháilte anois don todhchaí. Agus ag an ám gcéanna, tá sé soiléir gur féidir linne níos mó a dhéanamh ná an ceol traidisiúnta ag cur chun cinn, is féidir linn an Ghaeilge agus na rincí agus an meon Gaelach, an náisiúnachas ar far, a cur chun cinn...
He outlines future plans for the centre and acknowledges that CCÉ will continue to be community based. They have established more than 60 branches in Ulster. The CCÉ is not partisan and is available in all areas where people can express their Irishness regardless of religion or politics.
At the flagstone fireside in the heart of the Cultúrlann musician John Kelly plays a tune.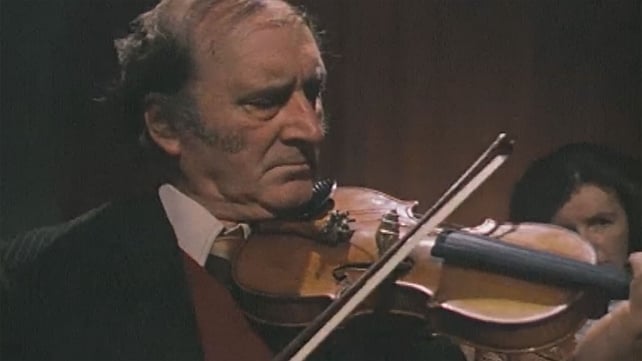 John Kelly (1976)
This report was broadcast as part of a 'Féach' Irish Language programme broadcast on 26 April 1976