Uilleann piper Séamus Ennis plays The Untidy Woman's Tune.
During the show, Séamus Ennis talks about his musical approach and then demonstrates why he is considered to be one of the most accomplished musicians in Ireland.
In this extract we see him play the dance number 'Port na Gioboige' ('The Untidy Woman's Tune'). Ennis collected this tune from Colm Ó Caodháin, a singer from Connemara. During the programme he also plays a slow air 'The Fair Child' and a second dance number 'Ginny's Welcome to Charlie' (sometimes called 'The Long Note').
'An Fear Agus A Chuid Ceoil' was an eleven part series featuring interviews, songs and music with individual performers of traditional music such as Tomás O Canainn, Tony Mac Mahon, Séamus MacMathuna and Padraic O Carra.
This edition of 'An Fear Agus A Chuid Ceoil' was broadcast on 20 September 1975.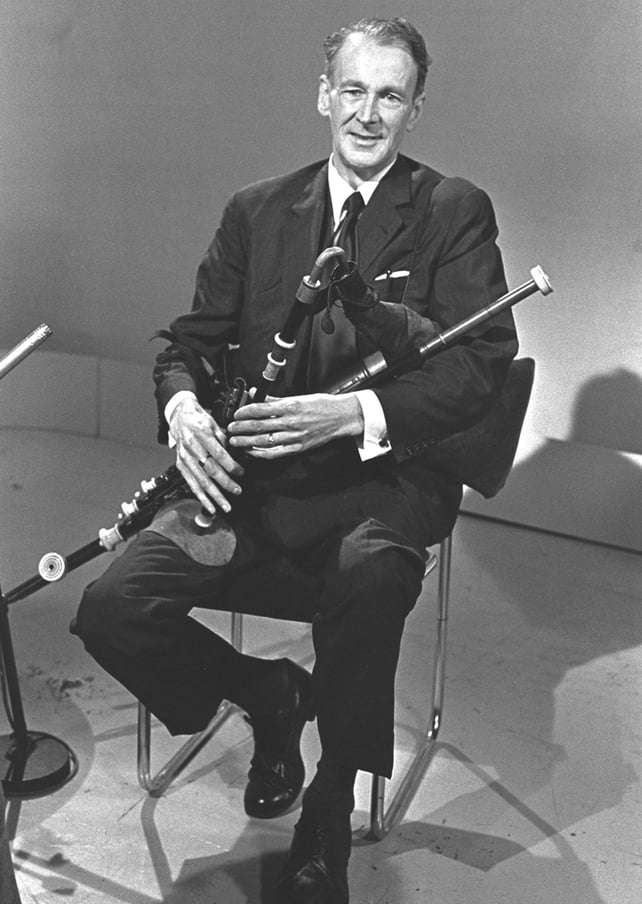 Séamus Ennis on the set of 'An fear agus a chuid ceoi' in 1975.